How to Get More Customers in Your Restaurant?
Business → Marketing & Advertising
Author

Dennis M Wilson

Published

March 2, 2023

Word count

2,259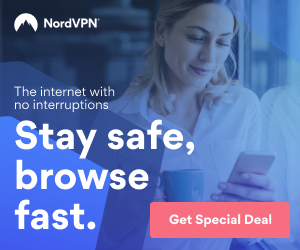 How to get more customers in restaurant is a question many restaurant owners constantly ask themselves.
Running a restaurant is a challenging yet rewarding experience.
However, one of the biggest challenges is how to get more customers in restaurant, both new customers getting existing ones to return.
In today's competitive market, it's important to stay ahead of the game and employ effective strategies to get more customers in your restaurant.
We will share some proven tactics to help you with the question, "how to get more customers in your restaurant".
Enhance Your Web Presence or Online Presence
In today's mobile world, having a strong web presence is essential for any business, and restaurants are no exception. Your online presence should consist of, at minimum:
Restaurant CRM

User-friendly, simple restaurant website

Web Presence or Online Presence

Active social media accounts

Restaurant online and mobile ordering system.

Restaurant Promotions
Restaurant CRM
"How to get more customers in restaurant?", is a question best answered with some advice on the most important tool a restaurant owner can have, the Restaurant CRM.
Any CRM can work for a restaurant, but to get maximum efficiency you should look for a restaurant CRM. A CRM made for restaurants and their unique challenges.
A good restaurant CRM will include features like:
• Customer database: a centralized database where restaurants store customer data, such as contact details, order history, and feedback.
• Online/Mobile, Dine-In Order management: manage in-person, online, mobile and delivery orders while automatically collecting restaurant customer data.
• Marketing automation: automatically create targeted marketing campaigns and promotions, such as email, push notification and/or SMS marketing, based on customer data and behavior.
• Loyalty programs: The system can track customer loyalty and rewards programs, helping to improve customer retention and encourage repeat business.
• Automatic Dine-in Customer Data Collection System – maximize your revenue per customer by being able to invite them back.
Restaurant Website
Your website should be easy to navigate, visually appealing on both a computer screen and mobile devices and provide all the essential information about your restaurant.
• Location
• Dine-In Menu
• Takeout Menu
• Delivery Menu
• Hours of operation
• Contact details
• Simple reservation system allowing customers to book a table in advance (if you take reservations of course).
You do not need a massive restaurant website.
A simple restaurant website with the important information listed above will suffice.
The most important part of your website is the words your customer first sees. Work on an engaging introduction to your restaurant which will include some good SEO words.
A paragraph or two that tells your story, what makes you unique, and what your customers can expect written with as many unique terms customers would search for to find you.
Make sure to use relevant keywords in your website content, like your restaurant name, any unique menu items people may search for.
Not just a Japanese restaurant, but add words like sushi, donburi, sashimi, California roll, tempura to your website content.
Not just Greek restaurant, but add words like spanakopita, dolmades, moussaka.
Not just Italian restaurant, but add words like lasagne, tortellini, ossobuco, risotto, focaccia
You get the picture.
Having a good web presence is key to how to get more customers in restaurant.
The restaurant website is just one component needed to boost your web presence.
Restaurant Web Presence or Online Presence
Now you have your website to tell your version of your restaurants story, time to ensure you are on as many restaurant directory sites as you can find. We do NOT recommend paying for advertising on these, our results show terrible results,
Some offer a short period of free advertising like Yelp, but be sure to set a reminder to KILL them before you get billed for the second month.
Here is a list, IN ORDER OF IMPORTANCE, of some of the more important ones, most often you will already find your restaurant in them, and you simple need to claim the listing and update it:
Google Business Profile - a free tool provided by Google allows you to manage your online presence, including your restaurant listing with your restaurant's location, hours of operation, phone number, website, photos, and customer reviews.

Bing Places for Business - a free tool provided by Bing (Microsoft) allows you to manage your online presence, including your restaurant listing with your restaurant's location, hours of operation, phone number, website, photos, and customer reviews.

TripAdvisor: TripAdvisor is a popular travel website including restaurant listings and reviews. Restaurant ustomers can search for restaurants based on location, cuisine, price, and read reviews from other customers.

Yelp: Yelp is a popular restaurant directory website allowing restaurant customers to find and review restaurants, cafes, bars, and other businesses. It provides information on the restaurant's location, menu, hours of operation, pricing, and customer ratings and reviews.

Zomato: Zomato is a restaurant directory website providing information on restaurants, cafes, bars, and nightlife in various cities around the world. It offers features such as menus, photos, reviews, and ratings from customers.
Make sure you have your simple restaurant website first, before getting listed on all these sites as you do want the traffic to come to YOUR site vs Uber Eats, or Doordash etc. who often get automatically added as your website and menu.
Key your URLs so you can tell from your website statistics where your traffic is coming from in the future. For example, instead of myrestaurant.com use myrestaurant.com/?trk=google or ?trk=bing etc.
Restaurant Social Media
Restaurant social media used to be an excellent tool for engaging with restaurant customers and promoting your restaurant.
Make sure you have a Facebook Page for your restaurant, fill it out with as much detail and as many images as you can find to really show your restaurant off to potential customers.
Makes sure you also set up your Instagram account and again fill it in with as much detail as you can.
You need to be able to be found on these platforms, but the old days of needing multiple posts per day really doesn't apply anymore.
Recently, social media marketing has truly turned into a pay to play channel. Without paying for advertising, or even with it, the return on investment in this channel is slow and produces 10x less return on your money spent than simpler channels.
It is still an important component, but the return on investment of $2.50 for every dollar spent on social media marketing, when compared to $36 for every dollar spent on email/sms/push notification marketing makes it the last component to focus on.
Use social media platforms like Facebook and Instagram to share photos of your food, specials, events, and promotions.
Encourage your customers to follow you on social media and share their experiences at your restaurant.
The best use of social media followings is to entice them and their friends to join your email/sms/push contact lists.
Maybe even offer a small incentive for joining.
One piece of restaurant customer data collected is worth $26.65 in increased annual sales for as long as it keeps working. Don't be shy to spend a few dollars to collect a piece of customer data if you have a proper Restaurant CRM backing you up.
Do not get too excited about having large numbers of followers as your posts are only going to be seen by 2% of them on average.
Restaurant Online Ordering System
How to get more customers in restaurant? This is not the perfect question as times have changed to where a lot of folks prefer to order for pickup or delivery.
A lot of restaurant owners believe their customers prefer to order by phone for pickup and delivery.
Nothing could be further from the truth.
Taking phone orders is disruptive to your restaurant staff, error prone, and expensive in staffing costs.
The percentage of restaurant customers who will not order takeout if a restaurant does not have an online or mobile ordering system according to a survey conducted by Toast Tab, a restaurant management software provider, 70% of customers prefer to order food online for takeout or delivery, and 33% of customers say they would not order from a restaurant that did not offer online ordering.
Another study conducted by Technomic, a food industry research firm, found that 44% of customers say they are more likely to order from a restaurant that offers online ordering, and 31% of customers say they have used a restaurant's mobile app to order food in the past year.
These studies suggest while not all restaurant customers may refuse to order takeout by phone or in person, a significant number of customers prefer online or mobile ordering.
Some may choose to order from a different restaurant offering online and mobile ordering.
A restaurant online ordering system can help you reach a wider audience. Many customers prefer to order food online, and by offering this service, you can cater to their needs and increase your revenue.
Restaurant Promotions
One effective way to attract new restaurant customers or to get your existing customers to visit again and more often than they would without prompting is by offering specials and promotions.
Some great dine-in restaurant promotions are:
Happy Hour: Discounted drinks and appetizers during a specific time of day can attract customers who might not normally come in for a meal.

Birthday promotions: Offering a free meal or dessert on a customer's birthday can help build customer loyalty and bring in more business.

Limited-time menu items: Offering seasonal or special dishes can create excitement and urgency for customers to try them before they're gone.

Free Newsletter signup or check-in "bite" to incentivize automatic restaurant customer data collection.

For a list of 60 restaurant promotions, check out the link in resources section below.
Here are some more great ways to promote your restaurant and answer your, "how to Get More Customers In Restaurant" question.
Local Business Partnerships
Partnering with local businesses or organizations to offer joint promotions. For example, you could team up with a nearby movie theater and offer a dinner-and-movie package. By partnering with other local businesses, you can increase your exposure and attract new customers.
Implement a Referral Program
Referral programs are an effective way to get more customers in your restaurant. By offering incentives to your existing customers for referring their friends and family, you can increase your customer base and generate new business.
Your referral program should include offering discounts, free appetizers, or other swag or rewards to customers who refer you new business.
Make sure to promote your referral program on your website, social media accounts, in your restaurant, and most importantly with email/text message marketing
Host Events in Restaurant
Hosting events will attract new customers to your restaurant. Host events such as wine tastings, beer tastings, cooking classes, live music, trivia nights, and more. Events attract new customers and help to showcase your restaurant and the services you offer.
Promote your events on your website, social media accounts, in your restaurant, and most importantly with email/text message marketing
Consider partnering with local event organizers to increase your exposure and attract a wider audience.
Improve Your Restaurant Customer Service
Excellent customer service is key to retaining customers in your restaurant. Train your staff to provide friendly, attentive, and efficient service.
Encourage your staff to greet customers with a smile, listen to their needs, and make helpful suggestions.
In addition to training your staff, you could also offer perks to your regular customers from time to time, such as complimentary drinks or desserts.
Small gestures like these make customers come back as they feel appreciated and valued.
Optimize Your Menu
Your menu is one of the most important elements of your restaurant.
Regularly review and update your menu to ensure it meets the needs and preferences of your customers.
Add new dishes, start first by testing them as a "special", remove unpopular ones, and experiment with different flavors and ingredients.
Make sure to highlight your best-selling dishes and offer specials on menu items.
Run Paid Search Campaigns
Paid search campaigns like Google Ads will increase your restaurant's visibility on search engines. These campaigns allow you to bid on specific keywords potential customers use when searching for restaurants in your area. With paid search campaigns, you only pay when someone clicks on your ad, making it a cost-effective marketing strategy.
Be careful to know how to do this well or hire an expert or you will find yourself spending a LOT of money fast, and not seeing much result.
A typical campaign with Google Ad Words takes 5 to 10 hours of research and setup.
A credible company doing this for you will ask for a setup fee $1000 to $5000 depending on how big you wish your campaign to be and take 10% of your ad budget as a monthly maintenance fee for maintain the program. Most will not accept less than a 6-month contract as it takes so much work to get started, but quite simple to administer after about 6 months.
How to get more customers in your restaurant requires a well-rounded strategy. By optimizing your simple restaurant website, implementing a restaurant CRM, leveraging social media, leveraging your restaurant data in email/SMS/Text/push notification marketing, getting listed on local directories, running paid search campaigns, and offering specials and promotions, you can attract new customers and keep existing ones coming back over and over.
An average restaurant can see a 23% increase in sales by implementing these simple strategies.
Looking for someone to just do this all for you?
Check out DBC Technologies Ltd. and their 6 month all inclusive offer.
This article has been viewed 473 times.
Article comments
There are no posted comments.