Unite Ukraine
Author

Erionna Perez

Published

April 1, 2023

Word count

581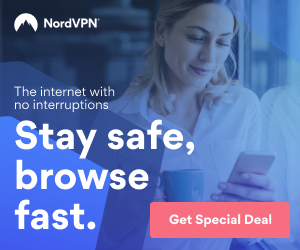 Human trafficking is the act of forcing or coercing someone to partake in a labor or sexual acts. The human trafficking recruiters prey on the vulnerable to lure them to perform these tasks. People that reside in areas that are heavily armed with conflict are put at an even greater risk as they are left financially unstable, vulnerable, and isolated. They also endure many hardships which can include being kidnapped and raped.
In February of 2022, Russia invaded Ukraine for a multitude of reasons. The biggest one being to stop Ukraine from joining NATO and allowing it to expand Eastward. Since then, we have seen Putin's plan fail but the war is still not over. This invasion ultimately led to one of the biggest European refugee crises since 1939. Leaving millions of people displaced in search of shelter. Meaning countries had to decide whether or not they would be accepting these refugees.
Biden decided that the US would actually allow a set amount of refugees into the US and he prioritized specific demographics. The Biden administration created a program called Unite For Ukraine that allows refugees to come straight from Europe to the United States. It did have a few requirements to be eligible which include: residing in Ukraine before the invasion, being a Ukrainian citizen, and having a family member in the US who will be a "beneficiary". Along with that, must also have public health requirements and certain vaccinations.
This would allow individuals to get into the United States quicker. It also allows individuals to stay in the US for up to two years and apply for work authorization. If accepted, applicants may also receive cash assistance, health care insurance, and food assistance. It is also a positive for the US. As it sends a strong message to allies of the US that the US is there for support and to offer resources in times of need.
Although it poses to be very beneficial to the selected refugees accepted, it does come with a few cons. For example, it just allows refugees to stay temporarily( Only two years), not permanently. So after those two years, their future may be unclear. Also, when the program first came to be, it ignited a spark among US citizens. As they felt that the US was looking out for other countries before looking out for their own. The program relies heavily on sponsors as the refugees have to seek help from organizations like churches. This does end up putting a responsibility on Americans in the long run. The program has also been widely criticized as they have been " slow" at actually accepting applicants and actually providing refugees. Some also believe that there is a clear disparity seen in the way that the refugees were granted TPS within a month while it took seven months after the US troop left Afghanistan for the US to do the exact same thing for Afghanistan refugees.
If carried out properly, this program can help a lot of refugees in need and send the right message to US allies. Leading it to be the right and successful move in the end and may help the US future going forward.
References
Pros and Cons of Accepting Ukrainian Refugees. (2022, May 1). Congressional Digest. Retrieved February 19, 2023, from https://congressionaldigest.com/pros-and-cons-of-accepting-ukrainian-refugees/?utm_source=rss&utm_medium=rss&utm_campaign=pros-and-cons-of-accepting-ukrainian-refugees
Yeomans, M. (2022, April 21). New Ukrainian Refugee Program Has 'Pros and Cons'. NBC 5 Dallas-Fort Worth. Retrieved February 19, 2023, from https://www.nbcdfw.com/news/local/new-ukrainian-refugee-program-has-pros-and-cons/2947141/
Hello! My name is Erionna and I am currently a student at UCF submitting this for a class assignment!
Article source:
https://articlebiz.com
This article has been viewed 110 times.
Article comments
There are no posted comments.