Digital Marketer
Business → Marketing & Advertising
Author

Liya George

Published

April 3, 2023

Word count

558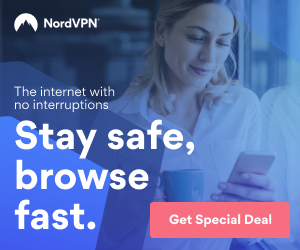 Who is a Digital Marketer?
A digital marketer is a professional who uses various online marketing strategies and tactics to promote a company's products or services. The goal of digital marketing is to increase brand awareness, generate leads, and drive sales through various online channels, including social media, search engines, email marketing, and more.
Digital marketing has become increasingly important in recent years as more people spend time online and rely on the internet to make purchasing decisions. A digital marketer may work for a company or may work as a freelancer or consultant, providing digital marketing services to multiple clients.
What are the key responsibilities of a digital marketer?
• Developing and executing digital marketing campaigns: This involves planning and implementing online marketing strategies across various platforms and channels to achieve specific goals.
• Content creation: Digital marketers create various types of content such as blog posts, social media updates, videos, and email newsletters to engage with the target audience.
• Search engine optimization (SEO): A digital marketer needs to ensure that a company's website and other online assets are optimized for search engines, making it easier for potential customers to find them.
• Social media management: Digital marketers use social media platforms to build relationships with customers and promote products and services.
• Analytics and reporting: A digital marketer should be able to measure the effectiveness of marketing campaigns and provide regular reports to clients or company management.
Several ways to increase traffic to your website
• Optimize for search engines (SEO): Optimizing your website for search engines is one of the most important ways to increase traffic. This includes using relevant keywords, creating high-quality content, and ensuring your website is easy to navigate and user-friendly.
• Use social media: Social media platforms like Facebook, Twitter, LinkedIn, and Instagram can be used to promote your website and drive traffic. Share your content and interact with your audience regularly to keep them engaged.
• Paid advertising: Consider running paid advertising campaigns on search engines, social media platforms, and other websites. Pay-per-click (PPC) advertising can be very effective in driving traffic to your website.
• Content marketing: Create high-quality, engaging content that appeals to your target audience. Share your content on social media and other websites to drive traffic back to your website.
• Email marketing: Use email marketing to reach out to your subscribers and drive traffic back to your website. This can include regular newsletters, promotional emails, and other types of email content.
• Remember that increasing traffic takes time and effort, and there is no one-size-fits-all solution. Test different strategies and monitor your results to determine what works best for your website and audience.
Remember that increasing traffic takes time and effort, and no one-size-fits-all solution exists. Test different strategies and monitor your results to determine what works best for your website and audience.
The daily activities of digital marketers may vary depending on the company they work for, their specific role, and the goals of their marketing campaigns. a digital marketer's daily activities involve a mix of data analysis, campaign planning and execution, content creation, and collaboration with team members.
Overall, digital marketing requires a combination of creativity, technical skills, and analytical ability to succeed in the fast-paced online environment. Successful digital marketers stay up-to-date on the latest trends, technologies, and best practices in the industry to ensure their clients stay ahead of the competition.
Hi, my name is Liya George. I'm a digital marketing expert and I love to help businesses grow and gain new customers
Article source:
https://articlebiz.com
This article has been viewed 708 times.
Rate article
This article has a 5 rating with 2 votes.
Article comments
There are no posted comments.