Opportunities created for small business in online space
Author

Mohammed

Published

March 28, 2023

Word count

605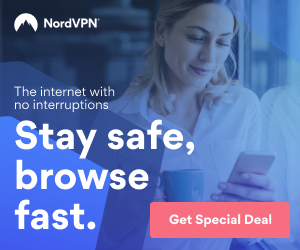 As the digital economy continues to grow, more and more small businesses are turning to e-commerce platforms to expand their reach and increase their revenue. One such platform that has been gaining traction in recent years is Hunt4dealz, a marketplace that connects buyers with sellers offering a wide range of products.
Hunt4dealz.co.za has been particularly effective in empowering small businesses, providing them with a platform to sell their products and reach a larger audience. It provides ease of conducting business through various apps available for Android as well as apple devices. Here are some of the ways in which Hunt4dealz is helping small businesses to succeed in the digital age:
Increased Visibility
One of the biggest challenges faced by small businesses is getting their products in front of potential customers. This is where Hunt4dealz comes in. By listing their products on the platform, small businesses can reach a wider audience than they would be able to through their own website or physical store.
Hunt4dealz attracts a lot of visitors each month, many of whom are actively looking to buy products. By listing their products on the platform, small businesses can tap into this audience and increase their visibility.
Lower Costs
Setting up an online store can be expensive for small businesses, particularly if they are just starting out. Hunt4dealz provides a cost-effective way for small businesses to sell their products online.
There are no upfront fees to list products on Hunt4dealz, and the platform takes a low commission on each sale. This means that small businesses can start selling online without having to invest large sums of money.
Dedicated apps for Android as well as iOS devices are provided to all those wanting to sell goods in order to manage their listing and track sales
Improved Customer Engagement
In the digital age, customer engagement is more important than ever. Hunt4dealz provides small businesses with a platform to engage with their customers and build relationships with them.
By responding to customer inquiries and reviews, small businesses can improve customer satisfaction and loyalty. This can lead to repeat business and positive word-of-mouth, helping to grow the business over time.
Access to Valuable Data
Hunt4dealz provides small businesses with valuable data about their customers and their buying habits. This information can be used to make informed decisions about product offerings and marketing strategies.
For example, small businesses can use data to identify popular products and adjust their inventory accordingly. They can also use data to target their marketing efforts more effectively, reaching the right customers with the right message.
All the listing as well as customer data is made available simultaneously on website as well as vendor app. This data is inclusive of various product as well as sales parameters.
Business Growth
By leveraging Hunt4dealz's platform, small businesses can expand their reach and grow their business. With the ability to sell their products online, small businesses can tap into new markets and increase their revenue.
Hunt4dealz also provides tools and resources to help small businesses succeed. For example, the platform offers advertising and promotional opportunities, as well as guidance on how to optimize listings and improve sales.
Conclusion
Overall, Hunt4dealz is a valuable tool for small businesses looking to succeed in the digital age. By providing a platform to sell products and reach a larger audience, Hunt4dealz is empowering small businesses and helping them to grow and thrive. With its low costs, customer engagement tools, and access to valuable data, Hunt4dealz is a must-have for any small business looking to succeed online.
This article is about how small business can benefit from new avenues being opened in online space by giving them opportunity to come on board. This website https://hunt4dealz.co.za give them all the tools needed to manage their online presence.
Article source:
https://articlebiz.com
This article has been viewed 349 times.
Rate article
This article has a 5 rating with 2 votes.
Article comments
There are no posted comments.