CBD FOR PAIN RELIEF: A NATURAL ALTERNATIVE TO OPIOIDS
Health & Fitness → Nutrition & Supplement
Author

Organic Grit

Published

March 20, 2023

Word count

720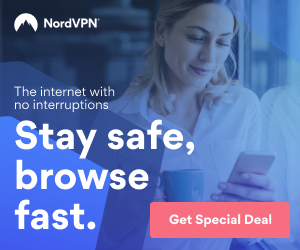 Let's talk about pain relief.
Pain is a universal experience that affects us all at some point in our lives. Whether it's acute pain from an injury or chronic pain from a medical condition, it can greatly impact our quality of life.
Traditionally, opioids have been the go-to solution for managing pain, but with the rise of the opioid epidemic, many are looking for safer and natural alternatives. Enter CBD, a non-psychoactive compound found in the cannabis plant that has shown promise in relieving pain without the addictive and harmful side effects of opioids. In this post, we'll explore the benefits of CBD for pain relief and how you can incorporate Organic Grit (OG) CBD products into your pain management routine.
What is CBD?
Before we dive into the benefits of CBD for pain relief, let's first understand what CBD is. CBD, short for cannabidiol, is a non-psychoactive compound found in the cannabis plant. Unlike THC, another compound found in cannabis that produces the "high" associated with marijuana, CBD does not produce any intoxicating effects. This means that CBD can be used therapeutically without causing impairment.
CBD for Pain Relief
Now that we know what CBD is, let's explore the ways in which it can help relieve pain.
Reduces inflammation: Inflammation is a common cause of pain and can occur because of injury or chronic conditions such as arthritis. CBD has been shown to have anti-inflammatory properties, which may help reduce pain caused by inflammation. According to the National Institutes of Health, "preclinical research suggests that cannabinoids may have a potential therapeutic benefit in the treatment of various inflammatory and pain-associated conditions."
Interacts with pain receptors: CBD interacts with the body's endocannabinoid system, which is responsible for regulating various bodily functions, including pain. CBD may help reduce pain by interacting with pain receptors in the body. As per Harvard Health Publishing, "CBD may offer an option for treating different types of chronic pain."
Reduces anxiety: Chronic pain can cause anxiety and depression, which can exacerbate the experience of pain. CBD has been shown to have anxiolytic (anti-anxiety) properties, which may help reduce anxiety associated with pain. According to the Mayo Clinic, "CBD has been studied for its role in treating a number of health issues other than those outlined above, but it remains unclear whether the compound has any benefits for most of these."
Incorporating OG CBD Products into Your Pain Management Routine
When you incorporate CBD into your pain management routine, Organic Grit has a variety of high-quality CBD products to choose from. Here are some ways you can use our products for pain relief:
Topicals: Our topicals, such as their CBD Salve, can be applied directly to the skin at the site of pain for localized relief. The salve contains a blend of CBD, and other natural ingredients that work together to provide soothing relief.
Tinctures: OG CBD Oil tinctures can be taken orally or sublingually (under the tongue) for systemic relief. They come in a variety of strengths and flavors to suit your individual needs.
The Bottom Line
Chronic pain is a serious health condition that affects millions of people worldwide. While opioids are commonly prescribed to manage pain, they come with a host of negative side effects and can be highly addictive. CBD offers a natural alternative to opioids that is safe, effective, and non-addictive.
Research has shown that CBD can help relieve pain by interacting with the body's endocannabinoid system and reducing inflammation. It has also been found to be effective in treating specific types of pain, such as neuropathic pain.
We offer a range of high-quality CBD products that are specially formulated for pain relief. Our products are made from all-natural ingredients and are free from harmful chemicals and additives. Incorporating OG CBD products into your pain management routine can provide fast and effective relief from pain and inflammation.
As always, it is important to consult with your healthcare provider before using any new products, especially if you are currently taking medication for pain or other health conditions.
Remember, there are natural alternatives to opioids for pain management, and CBD is a promising option that can offer relief without the negative side effects. With the help of OG CBD products, you can find relief from chronic pain and improve your overall quality of life.
Organic Grit is a US Veteran founded cannabidiol (CBD) advocacy and sales company. We provide highly potent CBD in the form of oil tinctures, salves, and creams to the group closest to our heart — the veteran community. Our products and partnerships with non-profits all push our core values of always driving forward, remaining resilient, staying GRITTY, and having the communities we serve to gain and maintain their tenacity.
Visit us today at OrganicGrit.com
Article source:
https://articlebiz.com
This article has been viewed 321 times.
Article comments
There are no posted comments.