Are you choosing the right laser hair removal machine?
Author

Arooha Khan

Published

April 18, 2023

Word count

542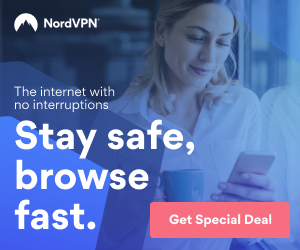 When it comes to laser hair removal, most of us often rush onto our computers and look for the "best laser hair removal clinics near me, " ignoring the fact that the technique lies within the machine. Sure, reviews do sound great, but what may have worked for someone else may not work for you. For instance, hair color, hair type, and pain tolerance are huge contributing factors. Knowing the best machine for you and your skin type and hair type is more essential than reviews online for the clinics you see near you. Find out below which laser machine you would be the best candidate for below.
We know that laser hair removal is a BIG investment, and going to the right place with the best equipment is extremely important. One of the things you'll notice while researching is the range of available laser equipment. The Candela Gentle Pro and Soprano Titanium, two of the most popular machines(and high in demand), are evaluated here.
By now, we are sure that you must have come across the word "wavelength" around a few hundred times. Before you get your dictionaries out, let us briefly explain what it is and why it is crucial for your laser hair removal journey. For a quick second, let's get technical: the concept of laser hair removal is selective photothermolysis; this ensures the best effect on the target (the hair follicle) with minimum impact on any nearby tissue by matching a specific wavelength of light and flash duration. Some of the most common words you might see are the following.
1 – Alexandrite: This is an excellent option for lighter complexion tones and finer hair.
2 – Diode: suitable for the majority of skin types.
3 – ND: YAG: Suitable for darker complexion and hair.
4 – IPL, or intense pulsed light: is pure light with filters that produce light with the same wavelength as lasers. Both laser and IPL light operate in the same manner when it comes to laser hair removal. The more recent IPLs are both more effective and comfortable.
Which wavelengths are used by Soprano Titanium and Candela Gentle Pro?
One of the top laser machines on the market is Candela. Alexandrite and ND: YAG are the two light wavelengths it utilizes; this implies that Candela is perfect for treating various skin and hair types. Alexandrite, ND-YAG, and Diode are the three different light wavelengths used by Soprano Titanium, the other top performer. All hair kinds, from fine to coarse, as well as various skin tones and skin types, can be removed with Soprano.
An obvious question that would pop into your mind is which one is better? The answer to that is they both are equally good, but it is rather a matter of what suits your skin type and hair type the best. We recommend seeing a professional and patch testing before a complete session, as this way, you can watch out for any reactions and observe the hair growth over the course of 2-3 weeks. Watch for any other reactions, and report them to your laser hair removal expert or doctor.
Are you interested in being treated by world-class professionals? Head to our clinic and book a free laser hair removal consultation with a patch test included!
We pride ourselves on being the best laser hair removal clinic in Dubai, and our satisfied customers can attest to the quality of our services. So whether you're looking for Brazilian laser hair removal, Brazilian bikini laser hair removal, or full body laser hair removal, we've got you covered.
https://laserhairremovaldubai.ae/
Article source:
https://articlebiz.com
This article has been viewed 234 times.
Article comments
There are no posted comments.