Digital Marketing and Etsy: How to Leverage Social Media to Boost Your Sales
Author

Robert Young

Published

April 19, 2023

Word count

974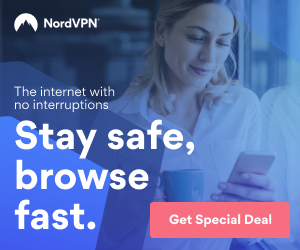 Welcome to the world of digital marketing and Etsy! As an Etsy seller, you know that running an online shop is not just about creating beautiful products. It's also about finding ways to stand out from the crowd and attract customers.
That's where digital marketing comes in. By leveraging the power of social media and other digital tools, you can reach a wider audience, build your brand, and increase your sales. In this blog post, we'll explore some of the best digital marketing strategies for Etsy sellers, and how Leadiio.com can help you improve your sales.
The Importance of Digital Marketing for Etsy Sellers
In today's digital age, it's no longer enough to rely on word-of-mouth or local craft fairs to promote your Etsy shop. With so many online sellers vying for customers' attention, you need to be proactive in your marketing efforts.
Digital marketing offers a cost-effective way to promote your shop and products, reach new customers, and build your brand. By creating a strong online presence through social media, email marketing, and other digital channels, you can engage with your target audience and drive more traffic to your shop.
Whether you're a new Etsy seller or a seasoned pro, digital marketing can help you stay ahead of the competition and grow your business.
Social Media Marketing for Etsy Sellers
Social media is one of the most powerful tools in a digital marketer's arsenal. With billions of users worldwide, platforms like Facebook, Instagram, and Pinterest offer a massive audience for Etsy sellers to tap into.
One of the best ways to use social media to promote your Etsy shop is to create a business account on each platform and post regular updates about your products, sales, and promotions. You can also use social media to engage with your followers, respond to customer inquiries, and share behind-the-scenes glimpses of your creative process.
Another effective strategy is to collaborate with influencers in your niche to reach a wider audience. By partnering with bloggers, YouTubers, or social media influencers, you can get your products in front of their followers and drive traffic to your shop.
Email Marketing for Etsy Sellers
Email marketing is another essential tool for Etsy sellers looking to grow their business. By building an email list of customers and prospects, you can send targeted messages about your products, promotions, and sales.
To get started with email marketing, you'll need to create a sign-up form on your Etsy shop or website and offer an incentive (such as a discount code or free shipping) to encourage people to join your list. Once you have a list, you can use an email marketing platform like Mailchimp or Constant Contact to send out regular newsletters and updates.
Be sure to segment your list based on customers' interests, purchase history, and other factors to ensure you're sending relevant messages that resonate with your audience.
Search Engine Optimization for Etsy Shops
Search engine optimization (SEO) is the process of optimizing your website or online shop to rank higher in search engine results pages (SERPs). By improving your SEO, you can increase your visibility and attract more organic traffic to your Etsy shop.
Some of the best SEO practices for Etsy sellers include optimizing your product titles and descriptions with relevant keywords, using high-quality images and videos, and getting backlinks from other websites and blogs in your niche.
Leadiio.com can help you with your Etsy shop's SEO by conducting a thorough analysis of your shop and identifying areas for improvement. You'll receive a comprehensive report with actionable insights and recommendations for optimizing your shop's SEO and boosting your search engine rankings.
Paid Advertising for Etsy Sellers
Paid advertising can be a highly effective way to promote your Etsy shop and products, especially if you're looking to reach a specific target audience. Platforms like Google AdWords, Facebook Ads, and Instagram Ads offer a range of advertising options for Etsy sellers.
When creating an ad campaign, be sure to define your target audience, set a budget, and create compelling ad copy and visuals. Leadiio.com can help you with your ad campaigns by conducting keyword research, creating ad copy, and monitoring your campaigns' performance to ensure you're getting the best possible ROI.
Content Marketing for Etsy Sellers
Content marketing involves creating and sharing valuable, relevant, and consistent content to attract and retain a clearly defined audience. For Etsy sellers, content marketing can take many forms, including blog posts, videos, tutorials, and social media posts.
By creating high-quality content that resonates with your target audience, you can build your brand, establish yourself as an authority in your niche, and attract more traffic to your Etsy shop. Leadiio.com can help you with your content marketing by conducting research, creating content calendars, and crafting compelling content that engages your audience.
Analytics and Reporting for Etsy Sellers
To ensure your digital marketing efforts are working effectively, it's essential to track and analyze your shop's performance. Analytics and reporting tools can help you monitor your traffic, sales, and other key metrics to identify areas for improvement.
Leadiio.com can provide you with custom analytics and reporting solutions for your Etsy shop, including Google Analytics integration, sales tracking, and performance reports. With our analytics and reporting services, you'll have the insights you need to make data-driven decisions and optimize your shop's performance.
In conclusion, digital marketing is an essential component of running a successful Etsy shop. By leveraging the power of social media, email marketing, SEO, paid advertising, content marketing, and analytics, you can attract more customers, build your brand, and increase your sales.
At Leadiio.com, we specialize in helping Etsy sellers improve their digital marketing efforts and boost their sales. Whether you're looking for SEO analysis, ad campaign management, or content marketing services, we have the expertise and resources to help you succeed.
Hi, I'm Robert Young, a 30-year-old digital marketing professional based in Chicago. I have a passion for leveraging the latest marketing technologies to help businesses achieve their goals and stand out in a crowded marketplace.
https://articlebiz.com
This article has been viewed 486 times.
Rate article
This article has a 5 rating with 14 votes.
Article comments
There are no posted comments.