What is Creative Blogging?
Computers & Technology → Blogging / Forums
Author

Mickey Lieberman

Published

March 29, 2023

Word count

865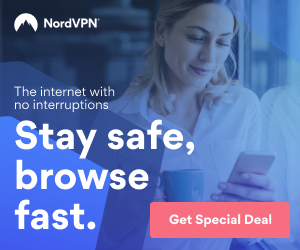 Blogging is one of the biggest things to ever hit the Internet.
Most people are already familiar with the basics of what a blog is, but many are still at a loss when it comes to the details of the complexities that come with this phenomenon.
The Origins Of The Blogging Phenomenon
When the Internet was first opened to the public, people had to rely on early online services like forums.
These forums allowed people to post their thoughts regarding anything under the sun on forum threads.
While these early "prototype blogs" had most of the elements of a modern blog, they are simply modified websites that lacked the automated elements of modern-day blogs.
As more web publishing tools became available, the advent of the Blogging Phenomenon began to take shape and people came to realize the power that these blogs had.
These blogs became avenues for expression and sometimes, even tools for communication but more than that, people came to realize that these blogs could be used to earn money.
What Motivates People to Start Blogging?
People blog for a wide variety of reasons.
Some people simply like keeping online journals. On the other hand, some people, use their blogs as a means of expressing themselves.
Others want to make money.
These are just a few of the more obvious reasons to start blogging.
Blogs can offer you so much more.
If you are looking for an interesting way of making money, then perhaps you should seriously consider starting a blog.
Informative and content-rich blogs can help you rake in a lot of cash.
In addition to this, picking the right topics for your blog can also make the experience fulfilling and enjoyable while being profitable at the same time.
Blog About Topics that You're Passionate About
Before starting a blog, the first thing that you will need to do is to choose topics that you can blog about.
While you can certainly blog about anything under the sun, it would be best if you pick topics that you are both knowledgeable and passionate about.
Everybody has things that they are interested in. Some people are passionate about fishing while others love everything about BBQ.
You may have an interesting hobby or you may be very knowledgeable about things related to your career.
Everybody is an expert in something. These personal hobbies and interests are key elements that you can use to create a successful and popular blog.
Picking a topic that you are already passionate about can also help you enjoy the process of starting and maintaining your blog.
As your blog becomes more popular, the opportunities available to you for making money online increase.
Imagine making money while writing about something you love. For some people, this may sound like the ultimate fulfillment of a lifelong dream.
Researching Demand For Your Passion
Once you have already picked a topic that you are passionate about, you will then have to do a little research about the viability of your topic for your blog.
While any topic can be used to start a blog, you will still have to consider a few things if you want to make money out of maintaining a blog.
Will people want to read your blog?
Are there already thousands of blogs out there related to the topic you want to write about?
These are just a few of the questions that you need to ask yourself if you want to come up with a blog that can stand the test of time while helping you earn some cash.
The Importance of Demand in Blogging
Demand is a very important factor when it comes to blogging.
If you pick a topic that only a few people will want to read, then your prospects for earning money with your blog can be very dim.
If you pick a topic that thousands of other blogs are already talking about, then you will face stiff competition from seasoned bloggers.
This is the reason why picking a great topic can be very difficult and confusing for some.
A topic for your blog can also be referred to as your niche market.
While there are many niche markets out there for the taking, finding them can take a bit of work and this is where your research will come in.
While some niche markets have already been taken over by thousands of bloggers from around the world, some of these markets still have room for new entrants.
On the other hand, some niche markets might have only a handful of bloggers but these markets can also have limited demand.
This means that even if there are only ten or so bloggers handling a particular niche market, there is no more room for new entrants since there are also a limited number of people subscribing to these blogs.
When picking a niche market, you will always need to look out for demand.
If you are confident that there is still a strong demand for the particular niche market that you have chosen, then you can go ahead with your blog.
If not, then it is best to move on to a more profitable niche market.
Mickey Lieberman is a full-time WordPress blogger and creator of WordPress blogs on legal and legitimate topics. My passion is writing about medical topics.
Currently, I have created 250+ blogs on various topics. There are more than 125 blogs on various Medical Topics and Cancer.
To get information about my blogs, Use this Link https://mickeylieberman.com
You can access a list of all of the blogs at https://mickeylieberman.com/Blogs Created.pdf
Article source:
https://articlebiz.com
This article has been viewed 98 times.
Rate article
This article has a 4 rating with 1 vote.
Article comments
There are no posted comments.