What are 10 Tips for Creating High-Quality Blog Content?
Computers & Technology → Blogging / Forums
Author

Mickey Lieberman

Published

March 29, 2023

Word count

863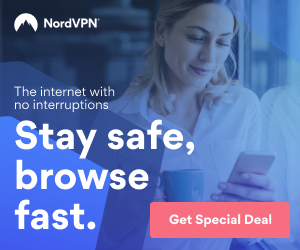 Introduction.
You need to publish high-quality blog posts regularly to attract readers, expand your brand, and become known as an industry expert. This blog has collected 10 tips for developing high-quality blog content to assist you in producing engaging, shareable blog posts.
Choose Themes That Will Interest Your Target Audience
Choose a subject that you have a genuine passion for and interest in. In this approach, you may choose which issues are worth discussing and which are not. Yet, it would help if you prioritized the needs of your intended readers.
If your blog's reader is interested in the subject matter, they will quickly determine whether or not you are providing useful information or are just trying to increase page views.
Never waste a reader's time or effort. Throughout your post, you should provide answers to inquiries and helpful advice while avoiding poor material and repetition.
Craft a Compelling Title
Eighty percent of people who come across your blog post will read the title, and another twenty percent will read the body. You need a catchy headline if you want those numbers to go up.
You must add some interest here, but sensational headline risks coming across as bad and reminiscent of tabloids.
Explain to your audience that you've found a simple answer to their predicament. Provide a fresh perspective on an old problem. Use a catchy headline and subheading to attract visitors to your topic. In doing so, you can better explain your title and convince the reader of its importance.
Use a Narrative as an Opener.
Telling tales is a popular pastime. Many people will be able to empathize with any issue you're facing. Perhaps you have personal experience with someone who overcame depression.
Or one of your friends has recently transitioned from burgers to vegetables.
Of course, you can tell the world about your steps to fix the issue. The reader will often find similarities between themselves and the author.
Nonetheless, you should base your account on actual events and not embellish them for dramatic effect. Ask a friend to contribute if you need help creating something to write about for your blog.
Make Sure Your Structure is Easy to Follow.
Have a professional blog writer create one of your pieces so you can see how the finished product should seem structured.
You'll see how the professionals divide the text into manageable chunks, making even the dullest subject matter more palatable. In this method, you reassure the reader that they won't have to spend more than a minute on great content.
Eliminate Unnecessary Words
People will only read short posts, so make your points quickly. Choose the primary themes you wish to explore and the required word count.
Stay within the word count you've set for yourself; you're not trying to write a novel. If you enjoy writing and are fine coming up with pages of text about your favorite subject, this strategy will be useful for you.
Make Use of Visuals
Nowadays, a blog wouldn't be the same without visuals. Posts that include videos typically receive more views and likes from users. Please create your presentation or point us toward relevant online videos.
Including a video is a simple technique for attracting attention. Pictures, not videos, are often the ideal way to round off an article. Enhance your story with some eye-catching visuals.
Make Sure Your Writing is Authentic.
You want your blog to be more trusted with each new post. If you want your readers to feel connected to and trust you, you must communicate with them.
Even if your reader would never bring up certain contentious matters in polite company, they will likely read your blog with great interest if you write about them there. Avoid clichés, impersonal words, and awkward passages when writing your piece.
Reference Reputable Sources.
You'll need more than a compelling anecdote to support your argument. A blog, of course, is not the same as a scholarly work.
Nobody will require you to select seven scholarly sources and correctly cite them. You should, however, look to the leading thinkers and specialists in your industry. You can reference their social media activity by including links to their postings.
Write a Conclusion
If you've written a long post, it's worthwhile to summarize its key points for readers. In other cases, it can serve as a brief outline; it all depends on the nature of the article.
Starting with the number of steps needed to solve the problem is one option; another is to tell the whole tale and then summarize it.
Encourage Feedback From Readers.
Getting responses from your readers is a thrilling experience. Make it simple for readers to remark on your content. You should also push for an increase in interpersonal interaction. Pose a query.
Get people talking about their own experiences with the issue at hand. After all, the whole reason you wrote the content was to start a conversation with your audience.
Conclusion.
There's a lot of competition for attention in the content market. But, if you stick to these guidelines, you can produce blog content that stands out from the crowd, draws in, and keeps readers coming back for more.
Mickey Lieberman is a full-time WordPress blogger and creator of WordPress blogs on legal and legitimate topics. My passion is writing about medical topics.
Currently, I have created 250+ blogs on various topics. There are more than 125 blogs on various Medical Topics and Cancer.
To get information about my blogs, Use this Link https://mickeylieberman.com
You can access a list of all of the blogs at https://mickeylieberman.com/Blogs Created.pdf
Article source:
https://articlebiz.com
This article has been viewed 162 times.
Rate article
This article has a 3 rating with 1 vote.
Article comments
There are no posted comments.