Sellers Concession the Closing Cost Option
Author

Mohamed T Gulamali

Published

May 3, 2023

Word count

375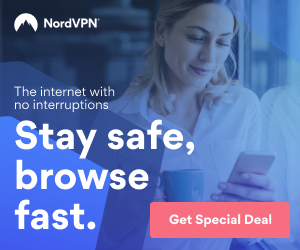 Seller concessions can be a very helpful tool for buyers to lower their upfront costs when buying a home. It's a tool that sometimes gets misunderstood, so let's talk about it.
Some People believe that a seller's concession is the seller paying for your closing cost, it is but it is absolutely not! Why would the seller decide to make less money by paying for your closing cost?
A seller concession is when the seller of the home you're buying agrees to pay a certain amount of your closing costs, making the home more affordable by lowering your upfront fees. In the real world, the way it works is the purchase price is going to be inflated to include the seller's concession so in actuality, you're still paying the closing costs but instead of writing one big check up front, it'll be at a low-interest rate spread over the life of the loan.
Keep in mind that seller concessions are not always offered and are at the discretion of the home seller. The good news is that this costs the seller nothing because the purchase price is usually inflated to compensate for the seller's concession, this way the seller is made whole.
There is only one drawback to the seller if the contract includes a seller's concession & that's that the appraisal's market value of the home has to come in high enough to cover the sale price + the seller's concession. If the seller has an issue with this a good response is simply "why wouldn't the appraisal cover it, should I be worried about the home being overpriced?". You can also advise their attorney to include a clause within the contract stating that if the appraisal comes in low that you'll cover the difference in the closing costs not covered by the concession.
Let's talk numbers, in NY if you're not paying points you can normally estimate closing costs to be about 4.5%. hypothetically if a sales price is $100,000 the closing costs will be $4,500. If the sellers want to be made whole meaning they want to collect their 100,00 the purchase price will be inflated to 104,500 which includes $4,500 in the seller's concession to cover the closing costs & prepaid items, this way the seller still walks away with $100,000.
Mohamed got involved in the mortgage industry over 20 years ago & from the very bottom. As a Mortgage Loan Originator, he has been recognized for his performance in production, marketing and customer loyalty. He's a leading expert in the mortgage field, this is reflected from his 2 published mortgage books and dozens of published financial articles.
www.mtgmo.info
Article source:
https://articlebiz.com
This article has been viewed 293 times.
Article comments
There are no posted comments.