Financing Short Term rentals with DSCR loans
Author

Clinton Sistrunk

Published

April 28, 2023

Word count

649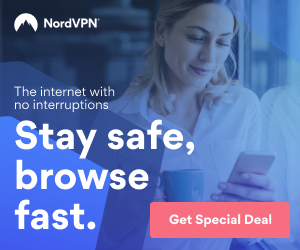 Short Term Rentals are an excellent way to achieve superior cashflows for savvy real estate investors. However, one of the main challenges investors face is financing their acquisitions. Often, they target a Conventional loan but using the full amount of the STR rental income to qualify is a challenge with Fannie Mae or Freddie Mac. These are the GSE's that purchase Conventional loans and therefore set the underwriting guidelines. Some investors will opt to use HELOCS or Hard Money but these products have very high rates and fees and can greatly reduce the added cashflow benefits of STR investing.
There is a better way to finance this property type. It is a lesser-known mortgage product that exist in the marketplace today called the Debt Service Coverage Ratio (DSCR) loan. This is a portfolio product offered by non-prime investors. A portfolio loan is a loan that is held by the lender and not sold on the secondary market. These loans can be more flexible and can be a good option for short-term rental properties because they are not bound by the same guidelines as conventional or government-backed loans. You would need to work with a true mortgage broker who can shop around the secondary market for you, as banks, credit unions and mortgage bankers typically do not offer this product.
DSCR is a financial metric used by lenders to determine a borrower's ability to repay a loan and is expressed as a ratio. The DSCR ratio is calculated by dividing the property's net operating income (NOI) by the total debt service (loan payments). In simple terms, it measures the property's cash flow after loan payments are made. For example, if a property has a net operating income of $100,000 and the total loan payments are $75,000, the DSCR would be 1.33 (100,000 / 75,000). This means that for every dollar of loan payment, the property generates $1.33 in income.
A DSCR of 1.0 or higher will give you the best terms, offering you the lowest rates and lowest down payment requirements. A DSCR of less than 1.0 can also be financed and there are even 0.0 or no DSCR loan options but expect that the down payment will need to be larger and the rates will be higher to obtain these flexibilities. Credit score is also a main factor in determining these terms.
With DSCR loans the property qualifies for the loan not the individual. This means there is no personal income qualification and traditional documents such as W2s and paystubs will not be required. You may need to provide tax returns if you are refinancing and need to document prior years rental income on a property. The property must be non-owner occupied and can be either a Short-Term Rental or a long-term investment property. Another great benefit is that you can close in the name of a company or entity such as a trust.
Short-Term Rentals are a great way to purchase a 2nd home you can enjoy while being able to rent it out when you are not using it to cover the costs of ownership. In some cases, extreme cash flows can be achieved and this can be a very lucrative strategy for the savvy investor. DSCR loans solve one of the more common problems investors experience, which is qualifying for financing a purchase or refinancing an existing property including cash-out transactions.
Want to learn more about this product and whether it may be right for your scenario? Clinton Sistrunk with The Colorado Mortgage Team is an experienced professional offering these nationwide. You can reach him at clinton@comtgteam.com to set up a 1 on 1 strategy session. He will dive into the true power of this product with you and ensure you have a firm understanding of the benefits and risks associated with this loan so you can make an informed decision on if it is right for your next investment.
Your Mortgage Superheroes
Clinton Sistrunk is a Mortgage Broker with over 25 years of experience. He founded The Colorado Mortgage Team in 2012 with the mission to empower individuals with the information they need to thrive financially through real estate.
Connect with us on YouTube, Facebook, Twitter and Instagram at @comtgteam | 720-580-1346 | team@comtgteam.com | http://www.comtgteam.com
Visit: https://comtgteam.com/DSCR.htm to explore this product further.
Article source:
https://articlebiz.com
This article has been viewed 240 times.
Rate article
This article has a 2 rating with 4 votes.
Article comments
There are no posted comments.