Are There Security Tips Against Hacking Your WordPress Site?
Computers & Technology → Blogging / Forums
Author

Mickey Lieberman

Published

April 9, 2023

Word count

1,009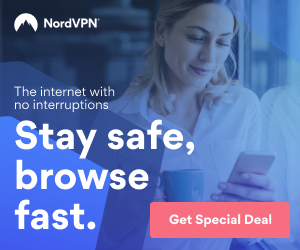 WordPress blogging and marketing are one of the most powerful tools available on the internet today, but they can be abused.
When you are using your WordPress Marketing software, however, there are a few security measures that you should be aware of or you can risk being deleted from the Google search engine.
Plugins:
You need to be sure that you check all plugins before you add them to your site. Are they from reputable sources?
A lot of third-party plugins sometimes are created by untrustworthy people.
They create them to steal your blog or site. They can also wreak havoc on your blog.
Some of these plugins have also already been banned from Google, for your protection.
Google tracks problem plugins. If Google sees that you are using them they will delete your site from their search engine as well.
Recent Version:
Make sure that you are using a recent version of WordPress.
This is because every software has bugs or errors that are corrected each time a new version is released.
When you use the latest version of WordPress you are avoiding these issues.
You need to understand though that even the most recent versions can have errors, so you need to be careful.
A good practice to get into is before you download the most recent version, to do some research.
Look for possible problems that others have encountered. If there seem to be a lot of problems, do not download it till they have the issues resolved.
No software is 100 percent bug or error-free.
Admin Account:
All hackers know that WordPress has a default user admin feature.
This feature will allow you to do just about any administrative job available on the WordPress software.
Stop these would-be hackers down by removing your admin feature.
Create your WordPress login to something that only you will know. Create a password that contains letters, numbers, and special characters.
After you have done this then you will need to log out of WordPress and log back in.
Then you should delete the admin user. Do this ASAP!
The new admin user should be different from your original one.
Password Protect:
You need to be sure to password-protect your WordPress software the minute you install it.
This will give you an extra layer of protection against would-be hackers.
Please note though if you have a weak password the hackers can still break through so come up with one that contains a combination of both numbers and letters.
The harder you make the password, the less chance the hacker has of gaining access to your WordPress site.
Rename Your Database Tables:
Hackers who attack your site will need access to the database table names.
The WordPress Marketing software allows you to change your table names to prevent these would-be hackers from attacking your tables.
These are just a few of the security measures, you can use to prevent your WordPress from getting banned from Google when you are hacked.
There are many others available and you can find them by typing security for WordPress into any search engine.
Practicing these steps now can save you a lot of trouble and money later.
If you have a WordPress blog or a website, you may be wondering how are you supposed to Secure your WordPress Blogs and keep them safe from hackers and accidental changes or deletions.
In addition to any kind of fancy modifications or security plugins, there are a few easy steps you can take right now within the next few minutes to make sure your WordPress website is secure.
The first thing you can do is only connect to WordPress on a secure WiFi connection, only use trusted plugins, and keep WordPress up to date.
Do you know that when you connect to a website using unsecured WiFi, which means airport WiFi, Starbucks WiFi, or public WiFi, anyone can see your username and password?
That means when you connect via FTP or simply log into your WordPress dashboard anyone can see exactly what your username and password are and join for themselves.
Next, only use plugins that you trust. Are you aware that any WordPress plugin, if it so chooses, can have access to your entire WordPress site?
That is the reason why it's very important that you only use WordPress plugins that you trust.
Don't go out and install hundreds of plugins just because they all seem like they have cool features.
If a plugin is brand new and no one seems to be using it, that is not a good sign.
It may be a Trojan Horse kind of plugin where someone had simply put it out onto the internet in the hopes that someone else will install it on their website, and now you have given the hacker complete access to your files and your content.
Finally, a very easy way to secure your WordPress blog is to keep WordPress up to date.
People find security holes all the time, and WordPress is quick to fix those holes, but it does you no good unless you update your blog to the current version which is safeguarded against most attacks.
Luckily the most current versions of WordPress have a single button you can click to update it, which means it downloads and installs the most recent version so you are now protected.
Getting hacked is no fun. It could ruin your reputation. You could lose all of your work. You could get penalized by search engines.
Several years ago, my WordPress blogs got hacked. Everything was either destroyed or deleted by the hackers.
When I tried to load my main blog, there was a large skull and crossbones displayed.
I immediately contacted the support at the hosting company to get help and they informed me that I had been hacked.
They immediately began the process of trying to determine how and when it happened and what could be done.
Do not assume or take for granted that you will never be hacked, as it can happen to anyone.
Mickey Lieberman is a full-time WordPress blogger and creator of WordPress blogs on legal and legitimate topics. My passion is writing about medical topics.
Currently, I have created 250+ blogs on various topics. There are more than 125 blogs on various Medical Topics and Cancer.
To get information about my blogs, Use this Link https://mickeylieberman.com
You can access a list of all of the blogs at https://mickeylieberman.com/Blogs Created.pdf
Article source:
https://articlebiz.com
This article has been viewed 236 times.
Rate article
This article has a 4 rating with 2 votes.
Article comments
There are no posted comments.