Re-inventing the last mile
Author

Charan Lalwani

Published

May 7, 2023

Word count

1,406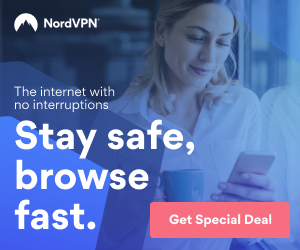 E-commerce has never been more popular. What amounted to just 2% of total retail spend just a few years ago now accounts for 15% - and growing - of total retail spend. Growing demand has led to an explosion of start-ups created to solve the complex challenges that exist in the last mile space.
Over the last two decades, traditional retailers such as Amazon, Walmart and Target have built out their last mile capabilities to enhance their online offerings by providing better visibility, higher reliability and faster speeds.
That said, the breadth of the last mile space is much wider now and filled with new entrants such as DoorDash, Instacart and UberEats. These companies are re-inventing the last mile operational model, with sophisticated technologies that offer consumers everything from fresh food to in-store selection from physical retailers with the click of a button.
In just the past few years, more than 120 new start-ups have been launched to solve the last mile challenge, capturing more than 28 billion dollars in funding worldwide. That accounts for an estimated 30% of total funding across early stage-startups, according to a study conducted by McKinsey. Clearly, the world sees an immense opportunity to power the future growth of e-commerce.
The question is: Has all this funding and hype resulted in sustainable businesses capable of satisfying today's consumer expectations while meeting the profit expectations of investors?
So far, the answer is no.
A vast number of the companies offering delivery services act as middlemen between consumers and a network of merchants (retailers, restaurants, etc.). They focus on building a platform that connects the two parties and in return they collect a fee which is usually a percentage of the order total. While this "asset-light" model has become vastly popular and welcomed unprecedented amounts of funding from large-scale investors, the economic sustainability of these businesses is still in question. The vast majority of these delivery service providers are still unprofitable and several have gone out of business in the last 12 months.
What makes it so challenging for these businesses to succeed?
The answer lies within the business model. These platforms generate revenues by collecting a small percentage of each order. To be economically viable, they must invest heavily in never-ending overhead such as marketing, promotions and technology-related costs that power and drive high volumes of traffic onto their platforms. In addition, these companies also incur variable costs that can eat up 80-90% of the margin collected through order fees.
Heavy marketing and promotional discounts (30% off your next 3 orders!) may drive traffic to these platforms, but is the approach sustainable? According to a report by Clever Tap, a U.S-based mobile marketing company, only 22% of new app users remain active after the first week and 86% stop using the app within 14 days of the launch. So, this revolving door of customers leads to constant, incremental investments in marketing, perpetually driving higher overhead costs and an unsustainable business model.
While delivery apps clearly have economic challenges, an even bigger hurdle is managing and driving a consistent customer experience. The "asset-lite" model provides high levels of flexibility for these companies, but in return they have minimal control over the availability and flow of the products they offer.
For example, Instacart offers groceries through merchants such as Kroger and Costco, but the platform essentially has no control over their assortment, pricing and in-stock capabilities. Meanwhile, the delivery experience is predicated on securing real-time delivery drivers (who are usually independent contractors) and relying on their individual ability of navigating to varying merchant locations, pick-up and deliver customers' orders within the time promised on the app - all while maintaining high product quality. Lack of control in these critical aspects creates a major challenge for these platforms in the form of varying customer experience from order to order.
So, what have been some alternative models to solve this challenge?
Gopuff, founded in 2013, takes a non-traditional approach to delivery: The company leverages a vertically integrated supply-chain and fulfillment operations.
Gopuff has its own network of micro-fulfillment centers (MFCs), buildings where it houses its owned product assortment. This approach allows it to strategically place MFCs closer to its customers while in turn creating the ability to offer ultrafast deliveries. The world of e-commerce was already getting acclimated to fast shipping with players like Amazon, but 30 minute deliveries was a whole different ball game.
Control over its MFC operations (stowing, picking, packing), along with autonomy over assortment and pricing, gives Gopuff a distinct advantage over competitors that predominantly rely on the asset-lite model.
How did this model perform?
Launched in 2013, Gopuff offers a curated list of SKUs across snacks, drinks, alcoholic beverages and more, and has seen steady growth. 2019 was a breakthrough year for the company as it secured $750M funding from SoftBank to grow its physical footprint. In the years that followed, Gopuff powered exponential growth across thousands of cities to cater to ever-growing demand. The company also aggressively expanded its selection and entered new categories such as OTC medications, electronics, home cleaning products, baby and pet supplies and groceries in addition to launching entirely new verticals such as Gopuff Kitchens (fresh food).
Growth was also supported by a significant investment in core operational capabilities and foundational technology to facilitate deliveries such as optimized batching (multi-vertical orders) and routing solutions to efficiently scale the business. Gopuff hired executives and other key leaders and built a cross-functional structure focused on real estate, engineering, supply chain, product and technology.
Gopuff expanded its physical network infrastructure by building a closely integrated hub-and-spoke network design, launching regional distribution centers that are strategically-located near the micro-fulfillment centers (MFCs). The MFC network itself expanded significantly, growing by 518% from 2018 to 2021, giving Gopuff a presence in major markets like New York, Los Angeles and Chicago.
It's one thing to expand the physical presence to gain customer coverage and another to scale it efficiently. An MFC in the Gopuff network averages around 6,000 square feet and is standardized to maximize assortment placement. During this period, new in-house technology was introduced to optimize the pick and pack algorithm that was vertically integrated between the upstream supply chain systems and downstream consumer facing interfaces.
To enable the vertical supply chain flow, the company instituted multiple integrated layers of forecasting, pricing and replenishment capabilities that would orchestrate the end-to-end flow of goods from the vendor to the customer. These synchronized systems not only determine what products to order and from where, but also whether to flow and hold the inventory in a regional DC or allocate directly to individual MFCs.
The replenishment decisions subsequently power the forecasting layer, which signals the demand flow to the MFCs to prepare for inbound and inventory stowing every day. It also signals an hour-level demand forecast for outbound operations in order to more efficiently plan MFC labor capacity for picking, packing and planning for delivery partners to deliver orders to customers.
In 2021, Gopuff acquired rideOS, a company focused on last-mile routing optimization to help scale delivery operations. The routing algorithms sync with MFC operations to determine when and how to dispatch customer orders. Dispatch decisions by the systems are made in real-time based on the order characteristics (e.g.-fresh vs non-perishable), when the orders are placed, customer proximity and minimizing the total delivery time. This critical innovation allowed Gopuff to economically grow its operations while sticking to the business' core value proposition of providing rapid delivery.
The significant investment in operations, technology and infrastructure paid off with reported billions of dollars in sales. The company believes that placing inventory closer to the customers and offering them a seamless experience based on a vertically integrated model is the winning strategy in the long-term.
While Gopuff believes that it has a differentiated and sustainable business model in the long-term, macroeconomic conditions along with the lack of consolidated net income profitability has significantly challenged the strategy of all delivery companies, regardless of their business model.
It's clear that, over time, e-commerce will continue to grow even if that rate of growth slowed in 2022. We can also expect consumer adoption of delivery apps to grow. The question remains which model will reign supreme over time and what will help last mile delivery firms navigate through these significantly challenging financial conditions?
We do know, however, that convenience, reliability and selection will remain consumer priorities in the foreseeable future; investing in supply chain, infrastructure and technology will be key parts of success for these companies.
About the author: Charan Lalwani, a supply chain leader, analyzes the latest trends and technologies in last-mile delivery and provides insights on how companies can improve their logistics efficiency and customer experience. He can be reached at charan.lalwani@gmail.com.
Article source:
https://articlebiz.com
This article has been viewed 183 times.
Rate article
This article has a 1 rating with 1 vote.
Article comments
There are no posted comments.