What To Consider When Choose a New STARTER Kit Vape
Computers & Technology → Blogging / Forums
Author

Lee Ya

Published

May 7, 2023

Word count

465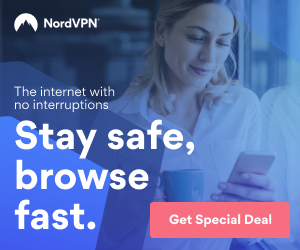 Though choosing to go with a vape starter kit narrows down your initial options, there are still some decisions that you must make to pick the right one. Here are some factors to consider when choosing a vape starter kit:
PRICE
For beginner vapers, the $10–$50 price range of vape starter kits is reasonable. But if you already know a little bit more about your vape preferences, it's good to consider more premium brands. For example, if you already know you're going to vape primarily with dry herbs or extracts, starting with any of DaVinci's dry herb vaporizers is the way to go for the best experience.
Apart from the upfront costs of buying a vape starter kit, you also have to consider the additional or recurring costs. You should be prepared to purchase batteries, additional parts, and a consumable product if your vape starter kit doesn't come with these. You'll also have to think about the costs associated with the maintenance of your device and the upkeep of your vaping habit.
EASE-OF-USE
You can't get the best vaping experience if you don't know how to use your device. If you're a complete vaping beginner, opt for devices with simple designs—the ones that only require you to take a drag, and that's it. If you're on the techy side, though, and prefer tinkering with buttons to optimize your vaping experience, you can choose a device with more personalization options.
DURABILITY
Most beginner vape starter kits last for six months or up to a year if well-maintained. If you don't see yourself changing devices within that period, consider going for a more robust device that can last longer or at least look for brands that offer a warranty on their products.
PREFERENCE
Vaping is a customizable experience, which makes it easy for you to mix-and-match styles and swap colors, accessories, and consumables as you please. If you're particular with the look, specs, and compatibility of your vape, then be sure to opt for a device that fits your criteria.
REVIEWS
With so many vape starter kits out there, it's hard to know which one's are legit. But a quick Google search or a look at a website's reviews section can give you the information you need to make better purchasing decisions, so that you don't end up being disappointed.
CHOOSE A VAPE STARTER KIT THAT'S RIGHT FOR YOU
The best way to make sure that you're getting your money's worth on the right vape starter kit is to choose the one that matches your budget, preferences, and that fulfills everything that you want out of your vaping experience—at least as you get to know the habit.
LANAVAPE founded in 2014 is a younger brand of Shenzhen LANA Technology Co Limited, with market covering Malaysia, Vietnam, Thailand, Australia, The Philippines, China Taiwan and HongKong, ect. And we have gained good reputation from our stable and nice quality and the on-time after-sale service during in just 7 years.
Article source:
https://articlebiz.com
This article has been viewed 149 times.
Article comments
There are no posted comments.