How Should You Choose the Right WordPress Hosting?
Computers & Technology → Blogging / Forums
Author

Mickey Lieberman

Published

April 14, 2023

Word count

886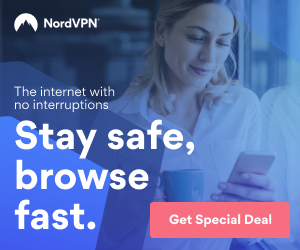 WordPress is constantly improving as a content management system (CMS), providing advanced features for experienced users while remaining user-friendly for beginners.
After a few months of using WordPress, you may have begun to explore its many applications.
While running your WordPress blog can be simple yet challenging, choosing the right hosting platform can make a significant difference.
If you have a substantial investment, a Managed WordPress Hosting platform like WPEngine would be ideal.
However, if you're running a website or blog and don't want to spend too much money, a shared hosting company would be more suitable.
Nonetheless, selecting a shared hosting provider comes with certain risks, especially for those new to web hosting.
In this article, we will discuss how to choose a good hosting company for WordPress.
How to Choose the Best WordPress Hosting? (16 Key Criteria)
Know Your Website Niche: This means that you should have a clear understanding of the purpose and goals of your website.
This will help you to determine the type of hosting you need, as well as other important factors like the amount of traffic you expect to receive and the types of content you'll be hosting.
Choose the Suitable WordPress Hosting Type: There are several different types of hosting available for WordPress websites, including shared hosting, VPS hosting, dedicated hosting, and managed hosting.
Each type has its advantages and disadvantages, so you should choose the one that best fits your needs and budget.
WordPress Pre-Installed or One-Click Installation: This refers to whether the hosting provider offers WordPress pre-installed on their servers or offers an easy one-click installation process.
This can save you time and effort, especially if you're not familiar with the technical aspects of setting up a website.
Easy-to-Use Hosting Dashboard/Control Panel: The hosting provider should offer an easy-to-use control panel or dashboard that allows you to manage your website, email accounts, and other features.
The most common control panel used for WordPress is cPanel, but some hosting providers offer custom control panels.
Fast Loading Speed: Website loading speed is critical for user experience and search engine optimization.
The hosting provider should have fast servers and offer features like content delivery networks (CDNs) to ensure that your website loads quickly.
Backup: Regular backups of your website are essential to protect against data loss in case of a disaster or security breach.
The hosting provider should offer automatic backups or the ability to schedule backups.
Security: Website security is critical to protect against hacking and data breaches.
The hosting provider should offer features like SSL certificates, firewalls, and malware scans to ensure that your website is secure.
Up-to-Date Server Technologies: The hosting provider should use the latest server technologies to ensure that your website runs smoothly and is compatible with the latest versions of WordPress and other software.
SSL Certificate Provision: An SSL certificate is essential to secure your website and protect user data.
The hosting provider should offer SSL certificates either for free or at an affordable price
Maximum Uptime Guarantee: Uptime refers to the amount of time that your website is online and accessible to users.
The hosting provider should offer a high uptime guarantee to ensure that your website is available to visitors as much as possible.
Scalability: As your website grows, you may need to upgrade your hosting plan to handle increased traffic and data.
The hosting provider should offer scalable plans that allow you to easily upgrade or downgrade as needed.
Customer Support: Good customer support is important in case you run into technical issues or have questions about your hosting account.
The hosting provider should offer 24/7 support via phone, email, or chat.
This is an absolute must! Problems occur and you need to be able to contact someone ASAP!
Price: Hosting costs can vary widely depending on the type of hosting and the features included.
You should choose a hosting provider that fits your budget while still offering the features you need.
Reputation: The hosting provider's reputation is important to ensure that you're working with a reliable and trustworthy company.
Look for reviews and testimonials from other users to gauge the quality of their services.
Migration: If you're moving your website from another hosting provider, the new hosting provider should offer migration services to make the process as easy as possible.
Money-Back Guarantee: Finally, the hosting provider should offer a money-back guarantee in case you're not satisfied with their services.
This gives you peace of mind knowing that you can switch to another provider if necessary.
CONCLUSION
Choosing the best WordPress hosting is crucial for the success of your website.
There are numerous factors to consider, such as your website niche, hosting type, loading speed, security, and scalability.
Additionally, you need to ensure that the hosting provider offers a suitable hosting dashboard, regular backups, up-to-date server technologies, and SSL certificates.
Moreover, a maximum uptime guarantee and scalability are essential for the growth and development of your website.
By taking into account the 16 key criteria outlined in this guide, you can choose the best WordPress hosting for your needs.
Remember, a well-chosen hosting provider will not only enhance the user experience of your website but also improve its search engine rankings and overall performance.
So, take the time to do your research and choose a hosting provider that meets all your requirements.
Mickey Lieberman is a full-time WordPress blogger and creator of WordPress blogs on legal and legitimate topics.
My passion is writing about WordPress and medical topics.
Currently, I have created 250+ blogs on various topics. There are more than 125 blogs on various Medical Topics and Cancer.
To get information about my blogs, Use this Link https://mickeylieberman.com
You can access a list of all of the blogs at https://mickeylieberman.com/Blogs Created.pdf
All blogs are available to sell.
Article source:
https://articlebiz.com
This article has been viewed 251 times.
Rate article
This article has a 4 rating with 2 votes.
Article comments
There are no posted comments.