What are 10 Ways to Increase Traffic to Your WordPress Blog?
Computers & Technology → Blogging / Forums
Author

Mickey Lieberman

Published

April 14, 2023

Word count

810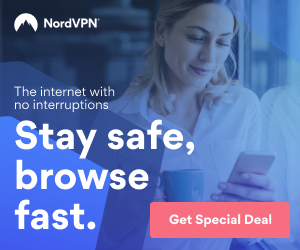 Nowadays, it is simple to create a blog thanks to tools like WordPress.
Assuming you've gotten your blog or website up and running, the next hurdle is to increase your readership.
It's not necessary to be a marketing expert to spread the word about your blog, and you can quickly and effectively attract a larger audience to your site using tried-and-true methods.
Your efforts will pay off in spades if you can increase visitors to your site, as this will do wonders for your brand's visibility, your audience's faith in you, and your site's search engine rankings.
Conversion rate, user engagement, and income could all rise.
To boost blog traffic like a seasoned marketer, this post will cover some of the simplest and most tried methods.
SEO (Search Engine Optimization)
• Optimizing a blog's content, site architecture, and HTML code for search engines is known as optimization (SEO).
• On-page optimization, plugin installation, reducing page load time, and creating internal links are typical blog SEO activities.
• Improving your site's visibility in search engines is one of the best strategies to get more visitors.
• Optimizing your website to increase ranking can be accomplished by strategically using keywords, meta descriptions, and other techniques (SERPs).
Content Marketing
Content marketing can be defined in a few words:
• Online lead generation refers to producing textual and graphic content to attract more potential customers to your company.
• Content like blog entries, web pages, e-books, infographics, films, and more are all fair game.
If you want people to stick around on your website, you must put out information that they find interesting and valuable.
Useful material might come from blog articles, videos, infographics, and anything else to convey your message to your intended audience.
Social Media Marketing
• Promoting your website on social networking sites like Facebook, Twitter, and Instagram can significantly increase site visitors.
• You may attract more people to your site by using social media to spread the word about it, promote special offers, and interact with your existing fan base.
Email Advertising
• To keep your website fresh in your visitors' minds and increase traffic, you should build an email list of subscribers and regularly give them customized, relevant information.
• Email allows you to be in constant touch with your followers.
• It is easy to put together a list. Promise to send out a brand-new version of everything once a week.
• If your blog's readers appreciate what they see, they'll keep coming back for more.
Guest Blogging
• If you want more people to visit your site, consider guest blogging.
• It entails crafting articles about your specialty and posting them on other relevant websites.
• As a result, you can connect with other bloggers and website owners and spread your message to a larger audience.
• However, it could also benefit your site by generating backlinks.
• Writing guest posts for related websites is a great way to network with other bloggers and website owners and increase your site's traffic via backlinks.
Paid Advertising
• In the paid advertising model of the Internet, advertisers place bids in real-time auctions for ad space on a particular network or service.
• Website traffic can be increased rapidly and efficiently through targeted advertising campaigns on networks like Google AdWords and Facebook Ads.
Link Building
So, how can you improve your site's link popularity? They need to be created.
• Although there are many methods for gaining backlinks, one that we have found to be effective is guest posting.
• Writing an article for another site is called "guest blogging." You can expect many chances to promote your articles when this occurs.
• You may boost your website's search engine rating and get more organic visitors by acquiring high-quality backlinks from other renowned WordPress blogs.
Influencer Marketing
• Working with influencers in your field can increase exposure for your WordPress site and the quality of your content.
• You may do this in several ways, such as by hiring influencers to promote your content or partnering with them to generate content.
Optimize Content to be Mobile Friendly
• Since more and more people are now using mobile devices to surf the web, your WordPress site must be suitable for browsing on such devices.
• You can implement techniques like a mobile-friendly layout and a quick load time.
Analytics and A/B Testing
• Comparing the results of two or more website variants, A/B testing can reveal which one yields the greatest results.
• Decisions regarding how to boost website performance, user engagement, conversion rates, and, eventually, traffic are informed by the results of this type of testing.
• You can improve your website and attract more visitors by checking your analytics and testing new strategies regularly to see what works and what doesn't.
Conclusion
The number of visitors to your WordPress blog can be increased in various ways. Use the strategies above to expand your online footprint, network with other online business people, and boost site traffic.
Mickey Lieberman is a full-time WordPress blogger and creator of WordPress blogs on legal and legitimate topics.
My passion is writing about WordPress and medical topics.
Currently, I have created 250+ blogs on various topics. There are more than 125 blogs on various Medical Topics and Cancer.
To get information about my blogs, Use this Link https://mickeylieberman.com
You can access a list of all of the blogs at https://mickeylieberman.com/Blogs Created.pdf
All blogs are available to sell.
Article source:
https://articlebiz.com
This article has been viewed 366 times.
Rate article
This article has a 3 rating with 2 votes.
Article comments
There are no posted comments.