The Clothing Brand That Encourages Self-Worth
Author

Karmaniz Grant

Published

May 13, 2023

Word count

401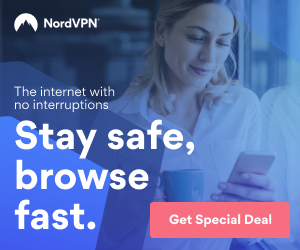 Kerzie, the clothing brand founded in 2022 by a brother and his brothers, has been making waves in the fashion industry with its unique approach to style. The mission of the brand is to have people walk with ego, knowing their worth and not fearing anything or anyone. Their high-quality material and backstory have quickly caught the attention of fashion enthusiasts worldwide.
Kerzie is more than just a clothing brand, it's a movement. The founders' goal is to inspire people to be confident and comfortable in their own skin. They want people to understand that self-worth is not something that can be measured by society's standards, but rather it is a value that comes from within.
What sets Kerzie apart from other clothing brands is the high-quality material they use for their products. They believe that good quality clothing not only lasts longer, but it also makes people feel good. The founders also want to promote sustainability and ethical production, which is why they source their materials from environmentally friendly sources.
The backstory behind the brand is another factor that has helped it gain popularity. The brand was inspired by the founders' mother, who always encouraged them to walk with pride and dignity. Her words of wisdom have been incorporated into the brand's mission and have become the driving force behind its success.
Kerzie's target audience is everyone. The brand believes that self-worth is not restricted to a particular age group, gender, or ethnicity. Their clothes are designed to be versatile and suitable for all occasions, from casual wear to formal events.
The brand has been making headlines with its innovative approach to fashion. They have been featured in several publications, including Vogue, Elle, and Harper's Bazaar. The founders have also collaborated with several other brands and celebrities, which has helped to spread their message further.
Kerzie has big plans for the future. The founders are currently working on expanding their product line and opening new stores in different parts of the world. They also plan to partner with more brands and celebrities who share their vision.
In conclusion, Kerzie is not just a clothing brand, but a movement that encourages people to embrace their self-worth. With their high-quality material, unique backstory, and commitment to sustainability, they have quickly become a household name in the fashion industry. It's no surprise that people worldwide are choosing to walk with ego, thanks to Kerzie.
My name is karmaniz grant and i seek the world for truth
sources from this article are found here Kerzie.ca
Article source:
https://articlebiz.com
This article has been viewed 259 times.
Article comments
There are no posted comments.