Why Should Caregivers Consider Using Respite Care Today?
Health & Fitness → Exercise & Meditation
Author

Osan Ability

Published

May 16, 2023

Word count

650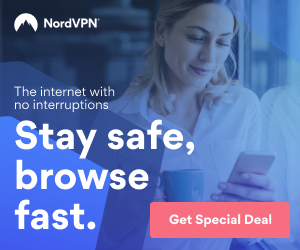 Respite care is short-term care that provides temporary relief to caregivers of individuals with special needs or chronic illnesses. It can involve providing in-home support or care in a facility, ranging from a few hours to weeks.
Respite care aims to give primary caregivers a break from caregiving's physical and emotional demands, allowing them to recharge and return to their caregiving duties with renewed energy and enthusiasm. But why should they consider using it? Here are some ideas.
Prevents Burnout
Caring for someone with special needs or a chronic illness can be physically and emotionally draining. Respite care gives primary caregivers a break from their caregiving duties and allows them to care for their own needs, which can be anything from chores to personal tasks.
It can help prevent burnout, leading to depression, anxiety, and other mental and physical health issues. As a result, caregivers can take time off for themselves, allowing them to rest, regroup, and reignite their passion for care—all while ensuring they do not hurt their mental health.
Gives Family Time
Respite care also gives families a much-needed break from the stress of their day-to-day lives. It can be a time for parents to spend quality time with their other children or for siblings to bond. It also allows families to connect with friends and relatives, providing emotional support and comfort.
For instance, a family might take advantage of respite care to take a vacation, go on a day trip, or spend quality time together. It can benefit the entire family, allowing them to spend time together and make memories without worrying about the duties associated with caregiving.
Helps Maintain Interests
Respite care can help individuals maintain their interests and hobbies. Finding time to pursue activities that bring joy and fulfilment can be difficult when caregiving duties become overwhelming. Respite care can allow caregivers to take a break and focus on their interests.
Respite care allows the person to continue engaging in activities and socialising with others, which can help maintain their sense of identity and purpose, which can help prevent feelings of loneliness, isolation, and depression.
Prepares For Emergencies
Caregivers can also use respite care to prepare for emergencies. When an individual needs to be away from home for some time, respite care can provide the necessary care to ensure the individual's safety and well-being—especially for individuals with special needs or chronic health conditions.
Promotes Self-Care
NDIS Respite care can also be used to promote self-care. When an individual receives respite care, they can take a break from the daily stresses of caregiving and focus on themselves. It can help them relax, recharge, and allow them to do activities they enjoy.
Respite care can also allow individuals to engage in activities that promote their physical and mental health, such as exercise or meditation. Taking time for self-care is essential to maintaining a healthy lifestyle; respite care can help make this possible.
Respite care is a valuable resource for caregivers and individuals receiving care. It can provide a much-needed break, help maintain interests, and prepare for emergencies. If you are a caregiver and need a break from your caregiving duties, consider respite care as an option.
Conclusion
Respite care is an invaluable resource for caregivers. It can provide much-needed relief from the demands of caregiving and can help promote self-care. It is important to remember that respite care is not a one-size-fits-all solution; finding a provider that meets the individual's needs is essential. With the right provider, respite care can be a powerful tool for caregivers.
OSAN ABILITY is the leading NDIS provider in Sydney and the top aged care service provider in the area especially in Western Sydney. Our disability accommodation facilities in Western Sydney help participants recover faster, enjoy life to the fullest, and live to the extent they can. Learn more about our services by browsing our website today.
This article has been viewed 173 times.
Article comments
There are no posted comments.