Thrilling
Author

Larry Farmer

Published

April 23, 2023

Word count

802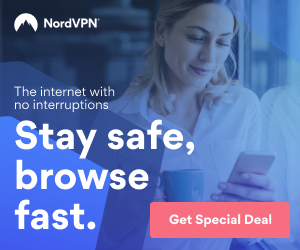 Thrilling
One of the more thrilling basketball games I ever listened to on radio occurred on December 31, 1963. It featured Kentucky and Duke in the championship game of the Sugar Bowl. Yes, you heard it right, the Sugar Bowl. Known main for football, the Sugar Bowl has featured several basketball tournaments over the decades. Adolph Rupp, the legendary Kentucky coach, took his teams to ten of these events, winning five championships.
In the game against Duke on New Year's Eve of 1963, Kentucky was ranked number one in the country while the Blue Devils were ranked ninth. I might add that the game took place before Kentucky and Duke become intense and bitter rivals. Duke had a massive front line anchored by 6-4 All-American forward Jeff Mullins. The other two were 6-10 Hack Tison and 6-10 Jay Buckley. Kentucky's tallest player by contrast was only 6-5. To add spice to the contest, Mullins was from Lexington, Kentucky, the home of the Wildcats. He had been heavily recruited by Rupp but decided he wanted to get away from home to play college ball. Mullins was the real deal, and he proved it later by having a distinguished and lengthy NBA career.
Cotton Nash, Kentucky's 6-5 center, had made Wildcat fans forget all about Jeff Mullins. Nash was one of the flashier players to ever don a uniform for Rupp. His good looks and blond hair along with his scoring and rebounding ability made him a hero across the commonwealth. 1963-64 was Nash's senior year, and he had plenty of help from others. 6-4 senior forward Ted Deeken was just a shade behind Nash in scoring.
There was also a trio of sophomores (6-3 forward Larry Conley, 6-4 forward Mickey Gibson, and 6-5 guard Tommy Kron) who were supposed the lead Kentucky down that glory road. Because they were independent minded, Rupp referred to them as the "Katzenjammer Kids." For the record the "Katzenjammer Kids" was a Sunday comic strip in those days about young children who were brash, mouthy, and always causing trouble for their parents.
Conley had led the Ashland Tomcats to a state championship in 1961 and a runner-up finish in 1962. He was also Kentucky's Mr. Basketball in 1962. Conley was considered a basketball blue blood of sorts as his father, George Conley, was a respected college referee. Kron guided his Tell City Marksmen to the final four of Indiana's State Tournament in 1962. Many, however, considered Gibson of Hazard to be the most talented and athletic of the trio. Being from the mountains gave him an extra aura for Kentucky fans. In the late 50's and early 60's, mountain basketball was quite a mystique in the state. Gibson, however, had trouble getting along with Rupp and transferred after his sophomore year.
Both Conley and Kron would become famous as starters on the Rupp Runts team of 65-66. That was the team which lost only one game during the regular season and finished the season as NCAA runners-up. They lost in the championship game to Texas Western. In that contest Kentucky started five Whites while Miners started five Blacks. It was considered a racial turning point in college basketball, and it forever branded the image of Kentucky and Rupp as racist.
For the first 30 minutes Duke was absolutely dominating, often leading by double digits. Many times after a Duke miss, the Kentucky announcer (Cawood Ledford) would say, "Tapped up by Tison, tapped up by Buckley, put in by Mullins." Later after another miss, it would go something like this, "Tapped up by Mullins, tapped up by Buckley, tapped in by Tison." At about the ten minute mark with Kentucky seemingly defeated, Ledford said, "Nash hits a hook!" It gave a glimmer of hope but appeared to be too little too late.
For the final 10 minutes Kentucky began a slow, methodical comeback. Nash and Deeken were scoring at will, and Kron put the defensive clamps on Mullins. Wildcat guard Terry Mobley, however, was the hero of the moment. First, he tied the game with a shot from the corner; then he hit the winning basket with just three seconds left on the clock. For the game Nash had 30 points while Deeken added 18. On the Duke side Tison had 27; Mullins contributed 26 and pulled down 14 rebounds.
Afterwards it was all downhill for the Wildcats. Kentucky would lose its next two games, and at the end of the season would lose four out its last five. Nash did set the record for most points scored by a Kentucky player; that record was later broken by Dan Issel in 1970. Duke meanwhile went to the NCAA championship game but lost to UCLA which won the first of its eleven championships. Nevertheless, the Kentucky victory over Duke in 1963 was one of my more thrilling and satisfying memories.
I received a bachelors degree in 1967 and a masters degree in 1971 from Western Kentucky University. I taught school for 44 years. One year was spent at Fordsville High School, 17 at Ohio County High School, and 26 at Trinity High School in Whitesville. The subjects I taught were government, history, and English. At Trinity I also served as coach, athletic director, and dean of students. I fancy myself a fairly good writer, and my main interests are sports and politics.
Article source:
https://articlebiz.com
This article has been viewed 176 times.
Rate article
This article has a 4 rating with 4 votes.
Article comments
There are no posted comments.