Three Biggest Folds
Author

Larry Farmer

Published

April 23, 2023

Word count

1,382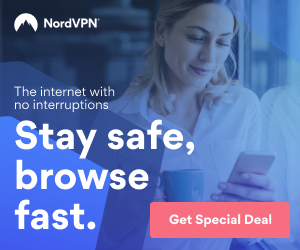 Three Biggest Folds
First, I would like to say the three biggest folds are about baseball and confined to my era. My era began when I first started following the sport in 1957. The Philadelphia Phillies of 1964 would have to rank as number one. For most of that season the Phillies could do no wrong. They had a strong pitching staff anchored by Jim Bunning and Chris Short. Their lineup was solid from one through eight, and they featured a definite superstar in Richie Allen who would later in his career go by Dick Allen.
The manager was Gene Mauch, a man much respected and admired by baseball analysts. Mauch was unconventional; he liked to play the odds (left handed pitcher against left handed batter, right handed batter against left handed pitcher, lineup platooning, starting mediocre players because of their success against certain pitchers, etc.). Long before the term was invented, he was an advocate of what is today called "moneyball." Mauch also promoted "small ball" for much of his career. He would scratch and claw for one run here and one run there. Singles, stolen bases, sacrifices, the hit and run, and defense over offense were his staples. However, Mauch was blessed with power in 64 as he had heavy hitters like Allen, Johnny Callison, and Wes Covington.
On the edge of stardom for most of his career, Callison was fantastic for most of the 64 season. He finished with 31 home runs and over 100 runs batted in. Allen was close behind with 29 homers and 91 RBI's. Allen also had a .318 batting average and won the Rookie of the Year award. Covington who had been with the Milwaukee Braves when they won the World Series in 1957 was a bit past his prime but still chipped in with 13 home runs.
The high point of the season came on June 21 when Bunning pitched a perfect game. He became an instant nationwide celebrity, even appearing on the Ed Sullivan Show. It was the second no-hitter of his career; he had previously pitched one while a member of the Detroit Tigers. In addition to pitching two no-hitters in his career, he won 100 game in the American League and 100 games in the National League. After baseball he pursed a successful political career. He lost a race for governor of Kentucky in 1983 but later served several terms in the House of Representatives and two in the Senate.
On September 21 the "phold" as it was called began. At that point the Phillies had a 6 game lead with 12 left to play. They were beaten that day 1-0 when Chico Ruiz of the Cincinnati Reds stole home; Mauch lost at his own "small ball" game. They went on to lose nine more consecutive games. Meanwhile the St. Louis Cardinals and Cincinnati Reds were red hot. During the losing streak, Mauch became desperate, often pitching Bunning and Short on only two days rest. Both men became utterly exhausted.
Going into the last game of the season, the Cardinals and Reds were tied for first with the Phillies one game back. The Phillies were playing the Reds so there was the possibility of a three way tie if everything fell into place. However, it was not to be. The Cardinals won their game while the Phillies with Bunning on the mound defeated the Reds. The Phillies had an exciting team in 1964, and I loved listening to them on radio and watching them on TV. It is unfortunate that things ended in such a heartbreaking manner.
The 1969 Chicago Cubs won 11 of their first 12 games. During the middle of the season, they were living it up. The players became hot celebrities, the team was known for partying in the clubhouse, and Manager Leo Durocher made a ton of TV commercials. All this suited me just fine. In the summer of 1967, I lived and worked in the Chicago area and fell in love with the Cubs. I attended some games, the guys I worked with at U. S. Steel were rabid fans, and WGN-TV with its loveable announcers covered every game. It was all very intoxicating. The 1969 heroics seemed like a dream come true.
Cub executives had been building the 69 team for several years. They began with Ernie Banks in the mid-1950. Banks won the MVP award in the National League in 1958 and 1959. Later they signed Ron Santo, and after that Billy Williams was added to the mix. All three were superstars. Throughout the 60's Williams, Santo, and Banks were synonymous with the Cubs. They blended in Hall of Fame pitcher Ferguson Jenkins, fireballing lefthander Ken Holtzman, journeyman Jim Hickman, and catcher Randy Hundley who was known for his defensive capabilities (he was the first catcher to use one hand to catch the ball).
In mid-August the Cubbies had a 9.5 game lead, and on September 2 they still maintained a 5 game lead over the second place New York Mets. At that point the roof caved in. The Cubs went on an eight game losing streak while the Mets won 10 in a row. By the end of the season, they were in second place, eight games back.
Much has been made as to why this choke took place. The explanation that stands out most to me involves centerfielder Don Young. Young was a weak hitter but had better than average defensive skills. During the losing streak, Young dropped a routine fly ball which led to a critical loss. He was criticized unmerciful in front of the team by both Santo and Durocher. Young was devastated even though a few players, led by Banks, came to his defense. Dissention set in, and that is never a good look in any sport.
If the Cubs owned much of 1969, the Boston Red Sox controlled most of 1978. In the middle of July, they had an incredible 14 game lead over the New York Yankees. Several players were simply outstanding with Jim Rice leading the way. Rice batted .315, had 46 home runs, and drove in an unthinkable 139 runs. Fred Lynn also had a banner year with 22 homers, 82 RBI's, and a batting average of .298. For the Red Sox as a team, the year was a home run derby with Dwight Evans hitting 24, Carlton Fisk 20, Butch Hobson 17, and the aging Carl Yastrzemski (Mr. Red Sox) 17.
It used to be the mark of value for a pitcher was innings pitched with 200 per season being the magic number. Three Boston pitchers worked over 200 innings in 1978. They were Dennis Eckersley, Mike Torrez, and old reliable Luis Tiant. Eckersley won 20 in 1978, and it was still early in his career. He later pitched well for the Chicago Cubs in the early to mid 1980's. After his stint in Chicago he went to Oakland and changed from being a starter to a reliever. As a reliever he had some unbelievable seasons. Several times he save over 40 games for the Athletics and in 1992 saved 51. In that year he was deservedly selected as the MVP of the American League.
I was on cloud nine for most of the year. I still liked the Cubs, but my favorite American League team was the Red Sox. I had always liked them but became a staunch fan in 1975 when they took the Big Red Machine (Cincinnati Reds) to seven games in the World Series. That 75 series is still my favorite. Although I will not go into detail about it in this writing, it was a series that had everything one could imagine.
On September 6 the Yankees headed into Boston's Fenway Park for a four game series. Boston was in first place by four games. That series is now known as the "Boston Massacre." New York won all four games, and none was close. After the massacre, the Yankees built a small lead in the standings. Boston, however, fought back little by little, and at the end of the regular season, both teams were tied for first.
They had a one game playoff at Fenway Park. Everything looked good as workhorse Mike Torrez was pitching for the Sox. The game was decided when light hitting Bucky Dent hit a pop fly home run for the Yankees over the left field wall known as the "green monster." The game ended with Yastrzemski weakly popping out to third base. Needless to say, the game and the season ended on a real downer.
I received a bachelors degree in 1967 and a masters degree in 1971 from Western Kentucky University. I taught school for 44 years. One year was spent at Fordsville High School, 17 at Ohio County High School, and 26 at Trinity High School in Whitesville. The subjects I taught were government, history, and English. At Trinity I also served as coach, athletic director, and dean of students. I fancy myself a fairly good writer, and my main interests are sports and politics
Article source:
https://articlebiz.com
This article has been viewed 500 times.
Rate article
This article has a 5 rating with 1 vote.
Article comments
There are no posted comments.