How Can Public Relations and Strategic Brand Management Help Startups?
Business → Marketing & Advertising
Author

Amaira Pierce

Published

April 27, 2023

Word count

579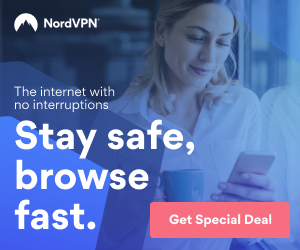 Want to increase the visibility of your startup and attract potential customers? The solution can be public relations (PR). PR is a type of marketing that employs unpaid advertising and information to sway people's perceptions of a business or its goods. But how is PR different from other types of marketing? Paid marketing involves the purchase of advertisements, whereas PR focuses on generating favourable press and buzz through news articles and social media posts.
Creating word-of-mouth marketing that reaches potential customers through industry thought leaders and members of the press can be very helpful for startups through PR. In addition to competence in strategic positioning, message articulation, and market research, PR firms can offer specialised knowledge in government and media relations.
#When Should Startups Start Engaging in PR Tactics?
While PR strategies for companies can be used at any stage, their frequency should start to rise at the customer acquisition stage.
It is important to consider how PR strategies can support a startup's positioning efforts when it is ready to position its business and product and is getting ready to scale customer acquisition.
At this stage, a lot of companies choose to enlist the help of a public relations agency to take advantage of their skills in cultivating media relations and addressing particular influential audiences.
#How Can PR Help Startups With Their Strategic Brand Management?
Identify Your Unique Selling Proposition (USP)
What distinguishes your startup from the competition is your USP. Customers should pick your good or service over rivals because of this. Your brand strategy must include identifying your USP. A PR agency can help you identify your USP and craft messaging that effectively communicates it to your target audience.
Develop a Strong Brand Messaging Strategy
Your startup's success depends on having an effective brand message plan. It serves as the cornerstone of your brand and determines how your target market views you. A PR firm can assist you in creating a communications plan that is consistent across all media, such as email marketing, social media, and media outreach.
Build Credibility through Thought Leadership
Building thought leadership in your business is essential for establishing credibility. A PR firm may assist you in creating a thought leadership strategy that establishes your startup as an authority in your industry. This can involve writing for trade magazines, giving presentations at gatherings, and taking part in media interviews with appropriate outlets. If your startup team wants to become a thought leader, be sure to hire competent PR agencies for press conferences.
Leverage Media Outreach for Exposure
Reaching new consumers and raising brand awareness are both easily accomplished through media exposure. A PR firm may assist you in locating relevant journalists and media outlets in your sector so you can pitch your startup to them for coverage. Product evaluations, feature articles, and interviews fall under this category.
Utilize Influencer Marketing for Reach
A common strategy for entrepreneurs aiming to reach new audiences is influencer marketing. A PR firm may assist you in locating influential people in your business and in creating a plan for collaborating with them. This can involve social media partnerships, paid material, and product reviews.
Monitor Your Reputation
The reputation of your startup is essential. It takes years to establish a good reputation, but only seconds to ruin one. A PR firm can assist you in keeping an eye on your online reputation and handling any unfavourable comments. This can include social media monitoring, online review management, and crisis communications.
This article has been viewed 449 times.
Rate article
This article has a 4 rating with 3 votes.
Article comments
There are no posted comments.