Flaunt Your Perfect Look This Eid with Eid Dresses
Author

Kanika Sinha

Published

May 25, 2023

Word count

1,011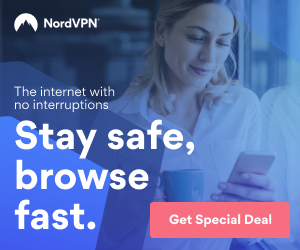 Family and friends gather to feast, pray, and celebrate during this happy, loving, and communal time of Eid, when Ramadan's holy month comes to a close. It's time to start thinking about the ideal clothing to wear on this auspicious day as we prepare for Eid in 2023. Eid dresses are a long-standing tradition, whether you're attending a formal event or celebrating with family and friends. We can help if you're looking for some ideas for what to wear this year. Five fashionable Eid clothes that you can try in 2023 to nail your Eid style are shared here. We have something for everyone, whether you want to choose traditional or trendy. Let's get going and discover your ideal Eid dresses.
Refresh the appearance of your Anarkali suit
During Eid, anarkali suits are a must-have. The outfit's elaborate embroidery and voluminous flair make the wearer look attractive. But if you want to change up the styling of your clothing since you're sick of wearing the same thing for Eid every year? Take your Anarkali's dupatta and drape it around your shoulder as a styling advice. Let it drop from your elbow and wrap it around your upper arm. With a hip belt with a matching sequin trim, hold the dupatta in place around your hip. This will improve your appearance by giving the illusion of a long jacket and preventing your dupatta from falling down all the time. Try this Eid dress out this Eid and see the magic for yourself!
Fashion-forward Sarees for Fashion-forward Looks
Here is a brand-new saree design as Eid dresses that you can wear during Eid! Because it combines the classic saree with lehenga choli, the lehenga saree is a sophisticated costume that is ideal for Eid celebrations. It is the ideal combination of comfort, style, and elegance. A pre-stitched saree with pleats and a fitted waistline is known as a lehenga type saree. Additionally, a pallu is included and is worn over the shoulder. For women who wish to wear a saree but find it challenging to drape one, this presents a practical choice. The ability to move freely is one of the lehenga-style saree's greatest benefits, making it ideal for joyful occasions like Eid. Women who prefer to wear Eid dresses traditionally but still want to be comfortable have that option as well. 
Beautiful Gowns - Feel their Magnificence
Anarkali gowns are a contemporary interpretation of the original Anarkali suit and have a flowing form similar to a gown. For Eid celebrations, Anarkali gowns for women are a chic and refined alternative to the traditional Anarkali outfits. The adaptability of Anarkali gowns is one of their main benefits. Depending on the circumstance, they can wear more official or more informal attire. You can wear a lavishly embroidered gown for Eid celebrations in a vivid colour like red, green, or gold. Alternatively, you can choose a more straightforward pattern in pastel tones or a single color, which is ideal for a subtler appearance. The comfort of Anarkali eid dresses is another benefit. Anarkali dresses are light and comfortable to move in, unlike conventional Anarkali suits, which can occasionally be difficult to wear.
Fashionable Ethnic Suits for Today's Woman
Choose one of the trendy modern Eid dresses that are popular among modern women if you are tired of the traditional Eid attire. Western design features have been added to ethnic suits like palazzo suits, sharara suits, gharara suits, etc. to give them a fashionable makeover. If you want to be daring, choose crop tops with a shrug or long jacket and pair them with your preferred high-waisted salwar bottoms. You can also choose other types of jackets or even a shrug. This is a terrific Eid outfit for individuals who appreciate minimalism thanks to the cheery color, simple dewy makeup, kohl-rimmed eyes, and only a maang tikka to highlight your look. You can create a special Eid appearance for yourself that shows your personality by dressing up or down and mixing and combining your ethnic Eid dresses properly.
Distinctive Lehenga Outfits for Eid
The second most popular eid outfit for women is the anarkali suit, followed by a lehenga. These traditional lehengas for Eid are a stunning clothing option that have been worn by the majority of women celebrating the festival for a long time now. They are often richly decorated. However, Eid dresses have also undergone a lot of alterations to accommodate the preferences of modern ladies due to shifting fashion trends. The most recent lehenga trends include those with voluminous sleeves, simplicity, experimenting with choli lengths, substituting other accessories for the dupatta, or doing away with it altogether.
A Must-Have Eid Outfit: The Salwar Kameez
Women have worn the salwar kameez, a timeless traditional garment, for ages throughout South Asia. It comprises a long tunic called a kameez that is layered over a pair of baggy trousers called salwar. This Eid dress is a popular choice for Eid celebrations because it is not only cosy but also fashionable. Here are some styling suggestions for wearing a salwar kameez with various jewellery and footwear choices for Eid. In terms of styling, you can play around with various hues and patterns to produce a distinctive design. Choose a salwar kameez in traditional hues like red, green, purple, or gold if you like a more conservative appearance. If you want to give your dress a touch of refinement, you can also choose elaborate stitching or embellishments. Choose a salwar kameez in a pastel hue or with a modern print if you want to appear more modern. 
Choosing the ideal Eid costume might be difficult, but with these chic outfit suggestions, you'll stand out at any Eid event. And Cbazaar is the place to go if you're seeking for excellent, fashionable Eid attire in the USA or any other country that's appropriate for the celebration. CBazaar has a large selection of traditional eid garments, including Pakistani Eid dresses, as well as contemporary Eid clothes. Start exploring their collection and look your best self on the pious occasion of Eid!
I am an artist, art enthusiast, culinary foodie, and designer. I am passionate about content creation and making the world a more artsy place. A writer with a passion for telling stories that make people think. I am also a content creator. Specialize in blog posts, social media management, and copywriting. Passionate about helping businesses grow through engaging content.
Article source:
https://articlebiz.com
This article has been viewed 57 times.
Article comments
There are no posted comments.