What are the Various Types of Blog Content?
Computers & Technology → Blogging / Forums
Author

Mickey Lieberman

Published

May 3, 2023

Word count

812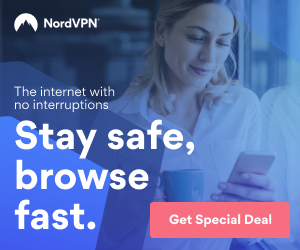 When it comes to blog content, there are many varieties to choose from.
Your chosen niche market will also affect your choices. If you have chosen a DIY-focused niche market, then you will probably need to post a large number of "how to" type content.
However, you will also need to mix things up a bit to keep your blog interesting for your visitors.
Some of the more common content types include "how to" content, tips, anecdotes stories, and a whole lot more.
• How to Articles or Videos
How-to articles and videos are essentially content that deals with teaching your visitors how to do something.
These types of content often give out step-by-step instructions on how to accomplish certain things or how to deal with certain problems.
This type of content is very popular since they are often packed with useful information that your visitors can use to deal with specific tasks or problems.
• Tips
Content that gives out tips is a bit similar to How to articles. However, tips are more general and people can choose when and where to use them.
Like "How to" type content, Articles that give tips are also packed with information that your visitors can easily use.
In addition to this, you can give tips for almost anything under the sun so regardless of your niche market, you can use Tips to your advantage.
When giving tips to your readers, however, you will need to be specific.
Do not post tips that are glaringly obvious since this may do more harm than good. Make sure that your tips are meaty and helpful.
Some blogs have built solid reputations by relying on giving people tips about their chosen topics.
• Content that deals with personal experiences
Content that deals with personal experiences is also very useful in keeping people interested in your blog.
This is especially true if you are an expert in your chosen niche. People can learn a lot from the experiences of others.
Articles that deal with past experiences often provide very practical information that can help people who are currently going through the same experience.
• Stories
Stories that are posted in blogs are often entertaining or informative anecdotes that people can learn from.
This type of content is quite similar to the type discussed above.
Alternatively, you can occasionally post entertaining stories that are not necessarily related to your chosen niche. This can help make your blog more interesting.
In addition to this, your readers will be able to relate to you more.
Using stories is a good way to build a real and meaningful relationship with your readers.
• Miscellaneous Content
Aside from the types listed above, there are still other types of content that you can use in your blog.
This can include viral videos or articles about trendy topics that you can use to keep people entertained.
Some people also make good use of photo blog posts to make their blogs more interesting.
You can post a reaction to current events or a personal appeal to your readers. You can also post surveys or polls to get some valuable feedback from your readers.
In the end, it will be to your advantage if you can use all of the types of content listed above. This will help keep your blog dynamic and up to date.
However, some blogs specialize in only one type of content and these blogs rarely feature the other types discussed.
All in all, it will depend on your chosen niche, your skills as a writer, as well as your personal preferences.
Just keep in mind that your content has to be original, relevant, and useful for your readers.
Additionally, do not forget to do your research and check your facts. Make sure that what you are posting is truthful and credible.
Posting outright lies and half-truths tends to turn off visitors from your blog.
Turn Your Blog Into a Money-Making Machine
Some people blog for the sheer joy of blogging. On the other hand, some people blog with the intent of making money.
Regardless of your reasons for blogging, no one can deny the fact that blogging can help make you a lot of money.
In this day and age where nothing is certain and the economy can come crashing down without warning, having alternative avenues of making money is always a good thing.
This is the reason why blogging is such an attractive venture; especially if you enjoy what you are doing.
However, there are certain steps that you need to take to make sure that your blog can earn you a lot of money.
Having a lot of traffic and posting great content may be great for your blog and all, but you will need to master the art of making money online if you want to turn your blog into a lean, mean, money-making machine.
Mickey Lieberman is a full-time WordPress blogger and creator of WordPress blogs on legal and legitimate topics.
My passion is writing about WordPress and medical topics.
Currently, I have created 250+ blogs on various topics. There are more than 125 blogs on various Medical Topics and Cancer.
To get information about my blogs, Use this Link https://mickeylieberman.com
You can access a list of all of the blogs at https://mickeylieberman.com/Blogs Created.pdf
All blogs are available to sell.
Article source:
https://articlebiz.com
This article has been viewed 183 times.
Rate article
This article has a 3 rating with 1 vote.
Article comments
There are no posted comments.