What are the 10 Best Sources for Quality Content for Your Blog?
Computers & Technology → Blogging / Forums
Author

Mickey Lieberman

Published

May 3, 2023

Word count

508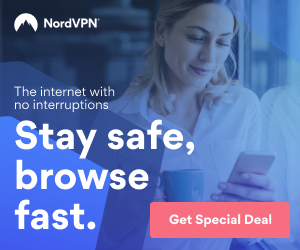 Introduction.
Regularly providing great content is one of the toughest components of sustaining a successful blog as a blogger.
Although it may appear impossible, numerous resources are available to assist you in producing content that your visitors would adore. Here are five of the finest places to find high-quality blog articles.
Other Blogposts
One of the best sources of inspiration for blog post ideas is other blogs in your area.
By reading other blogs, you may keep abreast of the most recent trends and issues in your sector and gain inspiration for your blog entries.
Whenever you borrow ideas or quotations from other blogs, you must provide credit to the source.
Social Media
Twitter, Facebook, and LinkedIn are terrific resources for high-quality material.
Follow influencers and industry experts, and utilize social media listening tools to help you monitor industry-related conversations and trends.
You may also advertise your blog through social media and attract a larger audience.
Online Forums
Internet forums are a terrific way to network with others in your niche and discover blog article ideas.
Participate in industry-related forums and debates to acquire insight and inspiration for your writing.
Online News Sources
Creating relevant and timely content requires that you be abreast of the latest news and events in your business.
To be abreast of the most recent developments in your niche, subscribe to news sites and set up notifications.
Industry Studies and Reports
Reports and studies on the industry can provide significant insights and data that can be incorporated into informative and authoritative blog postings.
Use credible reports and studies to support your arguments and claims.
Podcasts
Podcasts are a wonderful source of blog post inspiration. Listen to podcasts relevant to your sector and take notes on the mentioned themes and ideas.
You can also use podcasts to conduct expert interviews and generate interesting material.
Webinars
Webinars are an excellent method to discover new trends and advancements in your sector and gain inspiration for blog posts.
Attend webinars pertinent to your specialty and take notes on the subjects covered. You may also use webinars to conduct expert interviews and generate unique and useful blog content.
Electronic Books and White Papers
EBooks and whitepapers can offer in-depth research and insights on specialized niche-related topics.
Utilize the information from eBooks and whitepapers from reputable sources to create informative and authoritative blog posts.
Online Courses
Online courses can provide essential knowledge and insights on specific industry-related topics.
Take online classes relevant to your field and utilize the information to generate compelling and useful blog posts.
Personal Experience
Remember to consider your own experience as a source of high-quality blog content.
Use your personal experiences, obstacles, and victories to generate fascinating and original content your readers will like.
Conclusion
There are numerous options for obtaining high-quality material for your site.
By keeping abreast of the most recent trends and advancements in your field, utilizing social media and online forums to connect with others in your sector, and relying on your experiences, you can produce high-quality material your readers will like.
Mickey Lieberman is a full-time WordPress blogger and creator of WordPress blogs on legal and legitimate topics.
My passion is writing about WordPress and medical topics.
Currently, I have created 250+ blogs on various topics. There are more than 125 blogs on various Medical Topics and Cancer.
To get information about my blogs, Use this Link https://mickeylieberman.com
You can access a list of all of the blogs at https://mickeylieberman.com/Blogs Created.pdf
All blogs are available to sell.
Article source:
https://articlebiz.com
This article has been viewed 238 times.
Rate article
This article has a 3 rating with 1 vote.
Article comments
There are no posted comments.