How to Become An Influencer: 5 Easy Steps
Business → Marketing & Advertising
Author

Dandi Boost

Published

June 1, 2023

Word count

1,934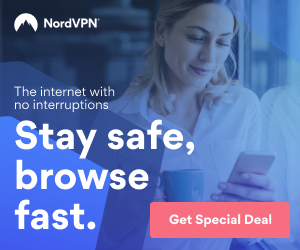 Influencer marketing has become one of the most effective digital marketing strategies. Over the years, it has become a mainstream strategy that's not limited to particular brands or agencies. Numerous major agencies have seen a steady rise in successful influencers. Hence, brands are leveraging this effective marketing strategy now more than ever. As a result, a lot of people, both popular and not, are trying to become influencers. If you are one of those aspiring to become an influencer, you can follow these 5 easy steps on how to become an influencer.
How to Become An Influencer: 5 Easy Steps
While various social media platforms have been around for a long time already, Instagram was one of the first social media channels that provided footing to influencers. Come 2013, Instagram introduced to the public its paid ads, and these paid ads compelled brands to collaborate with budding influencers to help sell and advertise their products and services to their target consumers. In return, influencers received a decent amount of pay.
In recent years, YouTube, Facebook, and TikTok joined the roster of social media platforms for the best influencers. According to influencer marketing statistics, the influencer marketing field was predicted to grow to $16.4 billion in 2022 from $1.7 billion in 2016. Influencer marketing is taking over the digital marketing sphere and we don't see it taking a back seat any time soon. So, if you want to take part in this billion-dollar marketing industry, knowing how to become an influencer would be a good first step.
Fortunately, you've just landed on the right page. We have curated different steps you can take on how to become an influencer and generate revenue out of it.
What are the Steps on How to Become an Influencer?
If you want to become an effective social media influencer, you must be willing to invest your time and efforts. Learning how to become an influencer overnight is almost impossible, but you can start by following these 5 easy steps:
Choose Your Niche
Before you can tread the path of social media influencers, you must first identify and choose your niche. In knowing how to become an influencer, you must also know what your niche is. You must identify the niche that you are most interested in and can consistently create engaging content about. On top of that, you must also possess a certain level of expertise in your chosen niche to establish your credibility as an influencer. To successfully fulfill the role of an influencer, you will have to research and post content after content in your chosen niche.
Hence, it is crucial that you choose something that you love to spend time on and are passionate about. Think about what activities or topics tickle your fancies the most, and from there, pick out your niche. It can be fashion, food, lifestyle, health, travel, beauty, crafts, parenting, interior designing, and so much more. If you really can't decide because you have a lot of interests and expertise, you are allowed to choose a combination of two to three niches but don't go too broad. It is even recommended that you combine closely-related niches, such as beauty and fashion, food and health, or lifestyle and travel. You call the shots here!
Optimize Your Social Media Accounts
Once you have come up with your niche, the next thing you have to do is to choose your preferred social media platforms and optimize your profiles there. It is recommended that influencers focus their presence on at least one to two channels, so you can do this too. Most local and global influencers are famous on only one to two social media platforms; this makes it easier for them to increase their presence and gain traction.
Here are some of the ways you can optimize your social media profiles:
Write an Engaging Bio
Your profile's bio is the first thing your followers see upon visiting your profile, and this is what makes it a crucial part of making a first impression that lasts. Your bio should be engaging as well as informative (as in, it should state at least your name and expertise).
Add The Best Profile Picture and Cover Photo
Two important components of becoming an influencer are your profile and cover photos. Your followers and potential ones will recognize your social media profiles through your profile picture, so it is imperative for you to choose the best photo. Your profile and cover photos should also be in HD to make them look professional.
Switch To A Business Account
A business social media account opens up more options and opportunities, making it the best account option for influencers. Switching to a business account is easy and shouldn't take much time.
Know Your Audience
Once you have identified your niche and optimized your social media accounts, the next crucial step to how to become an influencer is to know and understand your audience. Establish who your target audience will be from the beginning if you want to establish a loyal fan base. Influencers have an influence on and a strong connection with their audience for the very reason that they share similar interests.
To accomplish this step, you can start by analyzing your followers and discovering their interests and demographics. Most of today's widely-used social media platforms have an in-house analytics tool that you can use to gain insights into your current audience. The downside to these built-in analytics tools is that they can be very limited in nature. Hence, it will be helpful to use third-party social media management and analytics tools.
Check out this BuzzSumo review and Modash review as these are two of the best social media management tools that you can use.
Consistently Create and Post Engaging Content
An influencer is all about creating and posting relevant and engaging content on their social media accounts. Influencers with millions of followers have this amount of follower count base because they post content that is useful and relevant to their followers. The more you are able to inform, help, and engage with your followers, the more they will listen to your opinions and recommendations.
Make sure to have plenty of content strategies in your arsenal to accommodate future and different brand collaborations. The best content is authentic, relatable, and consistent. Aside from planning for your content, you should also come to terms with the schedule and frequency of your posts. Knowing how to become influencer on Instagram requires you to take note of this: Instagram's algorithm requires users to post regularly for increased visibility.
You can make use of statistical data to identify the best posting schedule and frequency for your target audience. To engage your target audience even more, find out when they are most active on social media and make sure to schedule your posts during that time.
Engage with Your Audience
Whether you are learning how to become an influencer over 50 years old or younger, one fact remains constant: you need to be adept at engaging with your audience. Today's audience cares so little about the influencer's age or gender; they will follow as long as they find you relatable, credible, and engaging. Your loyal audience is what keeps you going. Once you start posting content on your social media accounts, you will often receive likes and comments. Therefore, you need to engage and connect with your audience.
Your followers, particularly the most loyal ones, will be thrilled when they see you responding or reacting to their comments. In turn, they will become more loyal and your follower count will possibly increase.
Aside from liking or responding to comments, you can also engage with your followers by throwing them a question and starting a conversation based on that question. This kind of interaction and engagement can foster a personal and solid relationship with your followers.
What Skills Must an Influencer Possess?
Influencers must possess a specific set of skills that can help them build a strong foundation and loyal community of avid viewers and followers. If you want to learn how to become an influencer, you must also learn to build these skills over time.
Content Creation
Without being skilled in content creation, you can hardly become an influencer. The art of creating engaging content needs creativity to lure new and sustain old followers, as well as intuition in knowing when what, and how to post that content. So, in learning how to become an influencer, you must also learn how to create engaging content.
Creativity
Content creation requires you to excrete your creative juices and let them flow into your work. Your followers will crave different, refreshing, and out-of-the-box content, but you can never do this without creativity. Your followers will likely engage with your content if they find it engaging and refreshing. Hence, you must put your creative self at an all-time high.
Search Engine Optimization
Influencers always strive to increase the views on their content and scale their visibility (who wouldn't, right?). The best way to do this is through a strategically done search engine optimization or SEO plan.
Here are a few things to go run through for your SEO plan:
Exploring the most-used keywords
Optimizing your social media profiles through search engine scanning
Utilizing a user-friendly and intuitive layout
Posting unique, quality, and engaging content
Is It Hard to be an Influencer?
As mentioned, becoming an influencer takes time, effort, and sometimes money. So, yes. It is hard to be an influencer. If you want to become an influencer, you must work persistently and diligently in creating the best content that your followers will love to consume. Not only that, but influencers also exert effort to build a strong follower base because you can't be called an influencer unless you reach a particular number of followers. How many followers should you have to be an influencer? At least 10,000, and that figure can't be earned without hard work.
Who is the Biggest Influencer Today?
There isn't a single answer to this question because there are hundreds to thousands of influencers across the world. However, the biggest influencer in terms of follower count is the ever-famous soccer player Cristiano Ronaldo. As of this writing, Cristiano Ronaldo has over 540 million followers on Instagram.
Aside from Cristiano Ronaldo, there are other popular and widely-followed influencers in different niches. You can head over to their Instagram or other social media accounts and discover more about their niche and personality.
Is becoming an influencer the best career option?
Contrary to what most people think, becoming an influencer is a good career option that requires persistence and effort, particularly if you want to succeed. It isn't just about having fun all the time, recording the fun times on video, and posting that video on social media; an influencer's work requires more than that. It is actual work in the digital marketing sphere, so if you want to make a living out of being an influencer, you must primarily get a comprehensive grasp of what digital marketing is, including the ins and outs.
Based on where we are headed in terms of marketing and advertising, becoming an influencer might just be one of the best career options for you. You just have to put in the work in learning how to become an influencer and in applying what you have learned!
If you want to learn how to become an influencer on Facebook, this article on How to Become an Influencer on Facebook Without Breaking the Bank might be helpful for you.
This article has been viewed 215 times.
Rate article
This article has a 5 rating with 1 vote.
Article comments
There are no posted comments.