What are the Ways to Move Your HTML Website to WordPress?
Computers & Technology → Blogging / Forums
Author

Mickey Lieberman

Published

May 6, 2023

Word count

911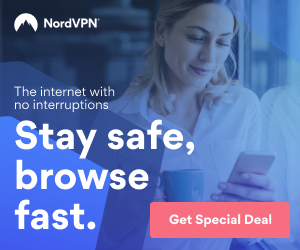 Suppose you have created a website in HTML and then you find out about blogging, specifically WordPress. You decide that after learning what you can accomplish with WordPress, you want to convert your HTML site into a WordPress blog.
Developing your website as a blog is quite affordable with WordPress.
So Why Should You Use WordPress?
• It is by far the most popular blogging platform.
• WordPress is user-friendly.
Creating your content in WordPress is no more difficult than working with any textual content editor or word processing software.
• You can change the look of your website without hiring a web designer.
By using any of the thousands of free themes, it is not difficult to make your website suit your taste and express your personality.
• Extending the functionality of your website is almost trouble and cost-free.
There are plugins for almost any function desired. Some are free and some are paid for.
• WordPress is SEO-friendly by default.
It is possible to also use various SEO extensions to raise your website visibility, get more visitors and become more popular on the Internet.
• WordPress is a free and open-source platform.
You may download it and try it without extra expenses.
How to transfer your website to WordPress?
We've gotten to the most important question - How do you convert an HTML site to WordPress?
You have many choices:
Manual migration - involves copying each of your articles and pasting them into WordPress one by one as a new post.
Advantages:
• There is no cost
• It gives you complete control over the content
• You will be able to review your content and remove outdated stuff
Disadvantages:
• It is time-consuming depending on how much content is involved
• It requires endurance and diligence and a lot of patience, because of the time it may take
• It is difficult to implement for massive websites
Assisted migration - You entrust your website to an expert who does the switch.
Advantages:
• It saves your efforts
• It can be completed taking into account your precise requirements
Disadvantages:
• It can be expensive
• It normally requires less time than manual migration
• It requires allowing access to your site files.
Migration using third-party modules - you install a plugin that helps with the data transfer.
Advantages:
• It is much easier than copying/pasting
• It is possible to select the entities to import
Disadvantages:
• It might require coding abilities
• Plugin might be incompatible with your version of CMS, or the other installed plugins
• It might be pricey- if you can afford it, let someone who has the experience complete the project for you
Automated migration - you may use an online tool.
You may be able to import your website data to WordPress in a couple of minutes without any hassle.
Rewards:
• It is cost-free
• It saves you time
• It does not require technical expertise
• No software installation is necessary
Disadvantages:
• Your particular CMS maybe not be supported yet (you can check it).
With all of the info at hand, you'll be able to now weigh all the pros and cons and decide on the most favorable choice.
I might mention that about 10 years ago, I had a rather large website that was created with HTML.
After learning about WordPress and the basics of using it, I converted the HTML website to a WordPress blog and there was no special software or tools utilized. It turned out pretty much the way I had hoped it would.
SEO is one of the most important concepts of having an online internet business today.
A creative and friendly website or blog SEO will appeal to your visitors. They will come back again and again.
Creating an effective and friendly SEO website or blog is by no means an easy task.
It can be both confusing, frustrating, and time-consuming.
A lot of people outsource their websites because they do not have the time or energy to create their websites.
When you are being creative with your website there are several factors you need to consider.
•Your keywords should be the first step.
• You need to take careful time and consideration when creating your SEO site.
• Without your keywords, your website will fail because there is nothing for web crawlers to grab onto.
• You will need to be creative. The more creative you are the higher on the search engine your site will appear.
• Make each page unique and different while still maintaining the importance of the site itself.
• Add graphics to make your SEO site more attractive to users but do not overdo it.
Also in part of being creative keep your paragraphs short but sweet.
Visitors do not want to read a lot of text all they want is their information and leave.
Keep your site as short as possible. The longer the site the less chance the visitor will look completely through it.
Make your site user-friendly.
Remember the more user-friendly your site is the more visitors you will attract.
You need to keep the maintenance up on your site. Make sure that you do not have any broken links and that your content is up to date.
Remove pages as you need to and add more. The more often you change your site around the happier your visitors will be.
Remember making your SEO creative and user-friendly will attract more visitors to your site.
Managing your keywords, graphics, and paragraph counts are all important factors in the creation section of creating your SEO site.
Mickey Lieberman is a full-time WordPress blogger and creator of WordPress blogs on legal and legitimate topics.
My passion is writing about WordPress and medical topics.
Currently, I have created 250+ blogs on various topics. There are more than 125 blogs on various Medical Topics and Cancer.
To get information about my blogs, Use this Link https://mickeylieberman.com
You can access a list of all of the blogs at https://mickeylieberman.com/Blogs Created.pdf
All blogs are available to sell.
Article source:
https://articlebiz.com
This article has been viewed 339 times.
Rate article
This article has a 4 rating with 1 vote.
Article comments
There are no posted comments.