Why Does EVERY Blog Need the Duplicator Plugin Installed?
Computers & Technology → Blogging / Forums
Author

Mickey Lieberman

Published

May 6, 2023

Word count

1,400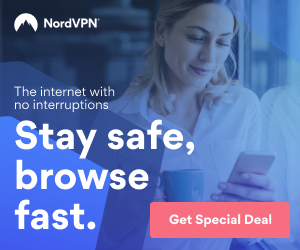 If there was only one plugin to use, it would be Duplicator because of what you can do with it.
Duplicator is a free WordPress plugin that allows you to:
Backup the blog's database

Backup the blog's WordPress files and folders

Restore a damaged or corrupt blog
a.) Database
b.) WordPress files and folders
Clone an existing blog into a new blog and then modify the new blog as you want
After creating a new blog, it might take anywhere from 30 minutes to a couple of hours to get everything set up the way you desire.
By cloning an existing blog into a new blog, it takes maybe 15 minutes or less
This is a step-by-step procedure I created to use the plugin for cloning. After doing this 2-3 times, this write-up was no longer needed.
BLOG CLONING - DUPLICATOR WORDPRESS PLUGIN
Some of the steps maybe are different with newer versions of the plugin.
Make sure you have the username and password for the original blog.
Some of the steps maybe are different with newer versions of the plugin.
Make sure you have the username and password for the original blog.
• Create a new blog in CPanel
• Use File Manager (CPanel) and copy the wp-config.php file from the new blog to your computer.
• Use File Manager (CPanel) and delete all files/folders from the new blog
• Select an existing blog to clone and Use File Manager (CPanel) or FTP and copy the installer.php and archived zipped file to the New blog folder
These will be the only 2 files in the blog folder.
• Load Your Browser
• Type the URL of the New blog/installer.php
For example https://yourdomain.com/blog-name/installer.php
This step starts the actual creation (clone) process
Extract Archives and Install Database (Deployment)
• On the install Database screen enter the saved info from the wp-config.php file
You will need the User name, Database name, and Password from the wp-config.php file that you saved onto your computer.
• Select Test DB, Click on Next
• Select OK for Installation Confirmation
Check Settings (folders) and Change Title if necessary
• Click on Next to Update Data
On completion, the new blog has been cloned.
• Click the Admin Login on the new blog
Use your domain name and the folder when the blog was created
(http://yourdomain.com/blog-folder/wp-admin)
Use the User Name and Password from the original blog
• Delete the installer files if you see a message to remove them.
• Select the Dashboard and Check to see if there are any updates for WordPress, Themes, and Plugins.
• It is extremely important to keep your blog updated!
• Add a new user with desired User Name and Password for the new blog and Set the role as Administrator - Make sure to use a difficult password for security reasons
Make sure to save the New Username and Password.
• Log off and log back in using the New Username and Password
• Delete the old user
Attribute all content to New User
Confirm the deletion
• Check All Settings
• Resave Permalinks under Settings (/%postname%/)
Under Appearance
• Add Resources for products to be promoted (Widgets)
• Delete anything not wanted, so you have a fresh blog
• Check out the new blog to make sure everything is set up correctly
• Create a New post (s)
• Backup New blog with Duplicator
If you follow the Steps, you will be able to get the new blog set up in less than 30 minutes.
After you have gone through the process 3-5 times, you will be able to do it without the instructions and it will take less time.
Set up a new blog from scratch and get it the way you want it, could take several hours of trial and error.
By cloning a blog, you are taking something that you have already created and have set up the way you want and then using it for another blog.
You have now cloned a working blog into a new blog. Now you just need to configure the settings in the new blog and make whatever changes or additions you want.
Would I recommend this plugin to anyone who has a WordPress blog or blogs? That is a big YES!
How Do You Backup Your WordPress Blog?
Be safe, not sorry. Don't get caught with your pants down.
Creating a backup of your own WordPress Blog is among those responsibilities that many people remarkably disregard and simply plain dismiss because they do not feel it is important or that they do not have the time to do it.
Don't risk it. One day you will get hit or hacked and if you have NO backup, then all of the time and effort you had put in will be wiped out and you will have lost everything.
Do not assume that nothing terrible will happen to all of the work that you have labored so faithfully to post and put up on your website or blog.
This happened to me!
In 2014, I got hacked 2 times in 4 days. After the first time, the hosting company was able to restore my blogs from their backups, so everything was good.
The second time I got hacked, 4 days later, the hosting company told me they had NO backups. So in 2 days, their backups no longer existed. Needless to say, I will never use that hosting company again. They SUCK.
With technology today, most people think that their website hosting services are so sophisticated that backups will get made and that the hosting company will take care of it.
Don't bet on it.
If the hosting company does not do backups regularly, then you are SOL (Shit Out of Luck), if you get HACKED.
You have without a doubt figured out the challenge of 'why should you blog', so do not lose all the hard work that you have put into it!
This not implying that there are not many high-quality web hosting companies that will manage website backups for their customers.
But suppose something occurred when they were doing their backups? You're in big trouble, pure and simple.
And once your blog data is gone, it is gone. Without a backup of some type, your blog and all of the time and effort are lost.
It is very easy to back up your WordPress blog. And you can create backups of your blog without spending any money on a WordPress plugin.
I'm going to highly recommend the plug-in which I use on my WordPress blogs.
I just want to share with you what I use mainly because I like it the best. But of course, it is your decision.
Duplicator
Is a fantastic plugin developed by https://snapcreek.com/
It makes a data backup of your database, WordPress tables, folders, and all files.
The plug-in is not hard to use.
You can download it here at this link: https://snapcreek.com/
I have been using this plugin since before my blogs got hacked because I had backups of each blog that had been created with Duplicator.
I was able to recover all 100 of my blogs, but it took several days, but at least I got all of my blogs back up and functioning.
You can install the plug-in right from your WordPress admin page.
Simply log in to your WordPress site, and then click the Plugins link on the left sidebar and then click on the add new link around the top of the page.
Then type in Duplicator and it should be the 1st result. If not, it'll be near the top.
Then click install and go set up the plugin.
Do Not ignore this key step.
You actually must make a backup of your website! Trust me, people forget to perform this step!
Do backups regularly
Save the created files
The plugin will notify you once it's finished.
Always retain a few backups of your blog.
Keep five backups just to be safe. It is better to be safe than sorry!
You can now relax knowing that your blog's information is protected in case of a disaster and your web hosting company comes crashing down or your blog(s) get hacked and your hosting company has NO backups of your hard work.
The Duplicator plugin has 3 main functions:
Backup your WordPress blog

Restore your blog to an earlier date

Clone an existing blog into a new blog and save hours of time
Mickey Lieberman is a full-time WordPress blogger and creator of WordPress blogs on legal and legitimate topics.
My passion is writing about WordPress and medical topics.
Currently, I have created 250+ blogs on various topics. There are more than 125 blogs on various Medical Topics and Cancer.
To get information about my blogs, Use this Link https://mickeylieberman.com
You can access a list of all of the blogs at https://mickeylieberman.com/Blogs Created.pdf
All blogs are available to sell.
Article source:
https://articlebiz.com
This article has been viewed 307 times.
Rate article
This article has a 4 rating with 1 vote.
Article comments
There are no posted comments.