What are the WordPress Hacks That Every Blogger Should Know?
Computers & Technology → Blogging / Forums
Author

Mickey Lieberman

Published

May 11, 2023

Word count

893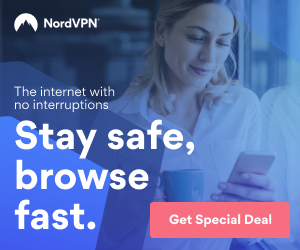 Your blog is key to connecting with your audience and can help you build brand awareness and reach your marketing goals.
As a blogger, you want to ensure your site is functional, attractive, easy to navigate, and easy to maintain.
CUSTOMIZE YOUR HOMEPAGE
WordPress is designed to display your latest posts on your homepage. But the great news is that you can change that.
Customize your posts page and control the number of posts that your page displays.
PASSWORD PROTECT THE ADMIN DIRECTORY
Add an extra layer of security to your site to prevent unauthorized access and keep your website safe.
Go to your WordPress admin directory and enable password protection.
Login to your cPanel and scroll down to the 'Security' section. Select 'Password protect directories.'
When prompted to choose the directories to protect select the /wp-admin/ folder.
Next, add a username and a strong password. Save the changes.
Go to your wp-admin and try to access it to check if your changes have been implemented.
You should be prompted for a username and password.
LIMIT LOGIN ATTEMPTS
By default, WordPress has an unlimited number of login attempts.
Meaning a user can try to log into your site multiple times without having your login details and end up getting it right without being blocked.
This is one of the most common cyber attacks that hackers use to get into your site and it is called Brute Force.
Use the Login LockDown plugin to prevent it from happening.
Use it to limit the number of retries and protect your blog from hackers.
Specify allowed entries and set the number of failed attempts that a user is allowed to make before their IP gets blocked.
Determine how long users are allowed to wait before trying to log in again and more.
USE CUSTOM PERMALINKS
By default, WordPress permalinks are set to 'plain' and this is not ideal for SEO because they often include dates or numbers at the end.
Customize your permalinks or use post names as your links instead.
Go to your WordPress admin dashboard and click on 'Settings' then 'Permalinks.' You will have several options to choose from.
We recommend you choose 'Post Name' and save your changes.
This allows browsers to rank your posts on the top of search engine results pages and is great for search engine optimization.
COMPRESS ALL IMAGES
Compress your images to save storage space, improve your website speed, and give users the best experience.
Remember, keeping visitors on your blog and retaining them is difficult if your site is slow and it takes minutes to load images, videos, and other related content.
So, speed up your page load times to retain blog readers and ensure your website loads faster.
Always check your image sizes before uploading them to your site.
Use TinyPNG, JPEG Optimizer, or Online Image Optimizer to compress images and ensure faster loading times.
These image compression tools are free and easy to use.
Simply search for the one you want on your favorite browser, upload your image, and hit 'compress.'
Using compression tools doesn't affect the quality of your picture.
You also get to set the preferred quality for your compressed image before reducing the size.
ADD ICONS TO THE NAVIGATION MENU
Add image icons to your navigation menu to attract attention and keep your blog appealing to readers.
You can either do it manually or install a plugin and speed up the process.
If you prefer using a plugin, install the best plugin to ensure desired results.
Install and activate the Menu Image Plugin by going to 'Plugins' on your dashboard and then 'Add new.'
Search for 'Menu Image, Icons made easy' and click on Install. After that, click on 'Activate' to activate the plugin and use it.
Next, go to 'Appearance' and then 'Menu' to upload your images and add them to the navigation menu.
ADD A USER REGISTRATION FORM
Choose the default role that is going to be assigned to everyone who registers. Choose 'Subscriber' if you are unsure.
You can also enable user registration to allow users to comment on your articles, add posts, and so on.
INSTALL AN SEO PLUGIN
Search engine optimization is key to growing your readership and ensuring your content ranks high on search engines.
SEO plugins analyze your content and help you rank for certain keywords and appear on the SERPs.
They greatly speed up the entire process and ensure your blog ranks high on searches.
Use Yoast SEO or All-In-One SEO to ensure the best results.
Both plugins have thousands of 5-star reviews and millions of active installations.
INSTALL GOOGLE ANALYTICS
Track site performance and study user behavior with Google Analytics.
Know where most of your traffic is coming from, how long people stay on your blog, and your most visited pages.
Use the information you gather to improve your content strategy, grow your audience, and retain readers.
INSTALL A SECURITY PLUGIN
Your blog is vulnerable to malicious attacks the minute it's launched.
The more success you have the greater the attempts by hackers to gain administrative access and this is why over 20,000 websites are hacked daily.
Install the best security plugin to secure your blog and keep it safe from hackers.
These are reputable security plugins to consider:
• BulletProof Security
• iThemes Security
• All In One WP Security and Firewall.
Mickey Lieberman is a full-time WordPress blogger and creator of WordPress blogs on legal and legitimate topics.
My passion is writing about WordPress and medical topics.
Currently, I have created 250+ blogs on various topics. There are more than 125 blogs on various Medical Topics and Cancer.
To get information about my blogs, Use this Link https://mickeylieberman.com
A list of all of the blogs at https://mickeylieberman.com/Blogs Created.pdf
All blogs are available to purchase.
Article source:
https://articlebiz.com
This article has been viewed 246 times.
Rate article
This article has a 4 rating with 1 vote.
Article comments
There are no posted comments.