Why You Should Backup Your WordPress Blog?
Computers & Technology → Blogging / Forums
Author

Mickey Lieberman

Published

May 11, 2023

Word count

1,139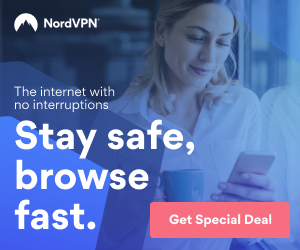 There are many reasons to back up your WordPress blog and make sure you always have a copy of it in case something goes wrong.
Your database might crash, you might accidentally delete some of your posts or files, and you might even need to roll back to an earlier version of your WordPress blog.
It's a simple fact that computers fail all the time.
A hard drive might crash out and many people don't realize that your website is simply sitting on a computer somewhere that has all the same problems as your computer.
I can attest to a hard drive going bad. Within 3 months' time, the hard drive in my desktop computer and my laptop computer both shot craps.
I did have backups of all of my files and software.
That computer might blue screen, it might not turn on one day, and the hard drive might stop.
But either way, something might go wrong, and databases crash all the time.
If the database crashes it might lose everything. It might lose last year's WordPress posts, comments, and users. Everything might be gone in a single second.
But if you've backed up your WordPress site you can restore it later on and get back to it any time you want.
Even if everything goes wrong, set it up again exactly the way it was.
Aside from possible database crashes, you might accidentally delete something.
You might delete the wrong comment, or the wrong blog post and even empty the trash and never have a way to get that back.
Sometimes your web host is fixing a database issue and they will delete something without you having to do anything.
So even if you think you're perfect and you never make a mistake you might delete something and it's better to be safe than sorry.
It's worth taking those few seconds to back up your WordPress blog so that you can get it back whenever you need to.
Speaking of getting stuff back whenever you need to, would you write a 50-page term paper in Microsoft Word and never save it along the way? Of course not.
You might type one page and save it, another page and save it.
Why not treat your WordPress blog like a Word document?
You might set up a new WordPress theme, but now you want to take a backup right at that point.
Then add in some extra posts, and take a backup right there.
Every week take a backup so if you ever need to get back to an earlier part, maybe you made one change to your theme and you liked it, but then changed a graphic and you didn't like it.
If you want to get back to that earlier change that you backed up your site at every point along the way, you can get back anything you ever need.
That's why you should back up your WordPress blog, in case your database crashes, or you accidentally delete some stuff, you need to go back to an earlier version.
If you are a WordPress blogger, then you must have a plan to back up your blog(s).
The backup should include the database and all of the WordPress folders and files.
The are many choices available to do this. Some are rather costly and others are free. Some work and some don't. Some backups are just certain things, but not everything.
The Duplicator plugin proved to be a lifesaver for me in April 2014.
I have been using it since April 2014 and it is a First Class item to use with WordPress. And it is 100 % free, although they have a paid version also.
This is what happened to me in April 2014.
I had 100 WordPress blogs spread over 2 domains (50 on each).
Around April 25, 2014, both of my domains were hacked and everything got destroyed/deleted.
This was from a very reputable hosting company.
When I realized something had happened, the hosting company was immediately called to find out what was going on.
They informed me that my domains had been hacked. After a few hours had passed, they sent me an email stating that they had a backup and could restore them.
Again, this was from a very reputable hosting company.
They sent me another email after the restore had been completed and everything seemed to be back up and functioning.
All of my 100 blogs were back up and functioning again.
Then 2 days later, the same thing happened again. Every blog on each domain had been trashed again.
As soon as I realized there was another serious problem, I called the hosting company and told them what was going on.
Again, this was from a very reputable hosting company.
Somewhere between 2-3 hours later, since I had not received any type of communication from them, I called them to find out what is going on.
This time, they tell me they have NO backups to restore any of my 100 blogs.
Again, this was from a very reputable hosting company.
Well, needless to say, I was pissed, I was furious. As soon as I got off the phone with them, I tried to compose myself, and then I began looking for a new hosting company.
I made up a list of questions to ask and after calling several, I found one.
This new company is much more reasonable with what they charge and they do daily backups.
This is something that made me happy. So during each month, they have 30 backups they can use to restore your blog(s) if there are any problems.
They helped me set up a new account. In less than 1 hour the new site was usable.
While waiting for the site to be functional, I decided that instead of having 2 domains again, I decided to have 1 domain, with 1 blog, and have 100 categories.
Now I could use the backups created by the Duplicator plugin and start re-creating each blog.
This plugin was and is a tremendous help to me.
Duplicator is a free WordPress plugin that allows you to:
Backup the blog's database

Backup the blog's WordPress files and folders

Restore a damaged or corrupt blog
a.) Database
b.) WordPress files and folders
Clone an existing blog into a new blog and then modify the new blog as you want
After creating a new blog, it might take anywhere from 30 minutes to a couple of hours to get everything set up the way you desire.
By cloning an existing blog into a new blog, it takes less than 10 minutes
The plugin can be downloaded by going to this link.
-----> https://snapcreek.com
Tutorial Video for the Plugin
----->https://www.youtube.com/watch?v=tdP3quWLM0Q
Would I recommend this plugin to anyone who has a WordPress blog or blogs? That is a big YES!
Mickey Lieberman is a full-time WordPress blogger and creator of WordPress blogs on legal and legitimate topics.
My passion is writing about WordPress and medical topics.
Currently, I have created 250+ blogs on various topics. There are more than 125 blogs on various Medical Topics and Cancer.
To get information about my blogs, Use this Link https://mickeylieberman.com
A list of all of the blogs at https://mickeylieberman.com/Blogs Created.pdf
All blogs are available to purchase.
Article source:
https://articlebiz.com
This article has been viewed 267 times.
Rate article
This article has a 4 rating with 1 vote.
Article comments
There are no posted comments.