What are 7 Proven Ways to Make Money with WordPress Blogging?
Computers & Technology → Blogging / Forums
Author

Mickey Lieberman

Published

May 11, 2023

Word count

827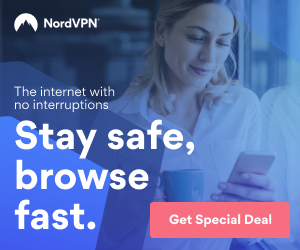 Do you have a blog and want your work to pay off?
We will show you 7 ways to make money from your WordPress blog.
First of all: This is not a guide to becoming a millionaire overnight via the Internet.
This article is just about introducing you to WordPress blogging to make money.
The prerequisite Is that you have a blog. This is possible for everyone, no matter how old you are and what topic you want to conquer your Internet community with. Once you've set up your blog, our guidelines will help you monetize your WordPress site.
Get into the affiliate business!
With affiliate marketing, you recommend a product or service to your readers and link them with individual links.
You earn money with every sale that is made via your link – in principle similar to a customer-recruit-customer program.
There are affiliate programs in almost every industry.
If you want to integrate affiliate marketing into your blog, you should choose products that you enjoy using and that your readers are interested in. For a comprehensive overview of products that you can promote in the future, go to:
• Amazon
• Commission Junction
• ShareASale
Use a WordPress plugin like Thirsty Affiliates to manage your affiliate links. This makes it easy to integrate the links into the blog, create branded links, insert keywords into the links, and track the performance of the links.
Affiliate marketing is one of the easiest ways to monetize the blog because there is a wide range of products available and almost all well-known stores operate affiliate systems.
Apply for Google Adsense!
Google Adsense – a classic and easy way to make money from a WordPress blog. A script from Google that you embed and the ad is displayed.
Every time someone clicks on the ad, you'll earn money, provided you've opted for a CPC (cost per click) ad. The other variant is CPM ads. Here you get paid per 1,000 views.
You'll notice: even if it's easy to place the ad, this option is only worthwhile for blogs with several thousand users per day.
Use a WordPress plugin to advertise directly!
As I said: Even if Google ads are quick to install, you won't make much money from them. Ads from direct advertisers are more lucrative.
No intermediary earns money and you negotiate prices and conditions yourself. You negotiate a constant flat rate.
Again, WordPress supports you here. We recommend BuySellAds, a marketplace where website owners and web buyers meet.
In addition, the free BuySellAds WordPress plug-in ensures easy integration using widgets and shortcodes.
Rely on sponsored posts!
Many bloggers don't want to annoy their readers with ads. In addition, with ad systems, you lose control over the content displayed on your site.
Added to this is the progressive use of ad blocker tools.
An alternative is sponsored posts. A company pays you to report on a product and promote it to your readers.
Put together a media kit with your stats, social media traffic, reader demographics, and any data that make your blog appealing to advertisers.
In any case, pay attention to the legal regulations for the display of sponsored posts.
Sell e-books!
E-books are the digital product par excellence for making money online. Above all, they are easy to create.
Tip: If you've been blogging for a while, take your top-performing posts and publish them in a book!
Once the book is written, use Canva to design the cover. For the download, use Easy Digital Downloads, for example. You can set up your online store for selling e-books in WordPress in just a few steps.
Develop online courses!
Another option to make money with a WordPress blog is online courses. You can also charge more for an online course than for an e-book.
However, you must work out the individual sections of the lesson and provide accompanying material, such as downloads, presentations, checklists, etc. On top of that, there may be personal support that you offer.
Offer a paid webinar!
Webinars are very similar but live. Above all, they are suitable for expanding your community and increasing your profile.
With WordPress in particular, adding paid webinars to your blog is a breeze. No matter whether you use your website to host the webinar, promote it or use it as a registration platform.
CONCLUSION
In conclusion, the world of WordPress blogging offers endless possibilities for making money.
From selling e-books to hosting webinars to relying on sponsored posts, there's something for everyone eager to turn their passion into profit.
The key is to find the right monetization method that suits your blog's niche, audience, and personal preferences.
By combining your creative talents with a business mind, you can turn your WordPress blog into a successful venture that generates income while allowing you to pursue your passions.
Whether you're a seasoned blogger or just starting, the opportunities are there for the taking, waiting for you to unlock their potential.
Mickey Lieberman is a full-time WordPress blogger and creator of WordPress blogs on legal and legitimate topics.
My passion is writing about WordPress and medical topics.
Currently, I have created 250+ blogs on various topics. There are more than 125 blogs on various Medical Topics and Cancer.
To get information about my blogs, Use this Link https://mickeylieberman.com
A list of all of the blogs at https://mickeylieberman.com/Blogs Created.pdf
All blogs are available to purchase.
Article source:
https://articlebiz.com
This article has been viewed 295 times.
Rate article
This article has a 3 rating with 1 vote.
Article comments
There are no posted comments.