What are the Best Ways to Optimize Your WordPress Blog for SEO?
Computers & Technology → Blogging / Forums
Author

Mickey Lieberman

Published

May 11, 2023

Word count

708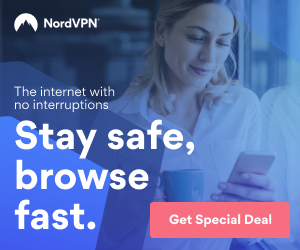 Introduction.
By optimizing a WordPress site for search engines, a site can increase its organic traffic and its visibility in search results.
Since its inception, WordPress has been built with search engine optimization (SEO) best practices in mind, making it one of the most popular CMS options.
However, you may do additional steps to optimize it for maximum visibility in search engines and functionality in your website's interface.
Optimizing a WordPress site is a multi-stage process that calls for various approaches and resources.
Implementing an SEO-friendly WordPress website, optimizing its content, and performing additional steps outside the website all contribute to these optimization tactics' success.
This WordPress SEO guide will explain the finest methods and then show you how to implement them.
Use Tags and Categories
Using tags and categories, you may organize your site's pages and blog articles into more manageable sets.
Simply put, this helps your SEO because it reveals your site's structure and content to search engines.
Tags allow you to describe the content of a page or post using a set of keywords.
The tags on one of your pages might read "muffins," "tea," and "cookies," for instance, if we imagine your gluten-free cafe's website.
Use the "Posts" and "Tags" links in your WordPress dashboard to create a new tag or see the tags you've already used.
Here you can review the currently-used tags or add a new one.
With categories, you may organize your posts and pages into broader topics. You might use "gluten-free," "cafe," and "allergy" as tags for the gluten-free eatery.
Go to "Settings" > "Writing" to make a new category in WordPress. Your current categories and a "Add New Category" link are displayed here.
Adjust Your Permalinks
A permalink is a link to a permanent URL page, post, or blog entry on your website.
With a descriptive permalink, readers will know exactly what they'll find when they click on your article, page, or blog.
Changing your permalinks is a great way to boost your SEO and provide a better user experience.
Search engines utilize permalinks to assess your site's relevance to a user's query.
Access "Settings" in your WordPress dashboard and then "Permalinks," to modify your permalinks to reflect the nature of your posts more accurately.
Click "Save Changes" when you are done.
Select an SEO Plugin
Plugins for the content management system WordPress extend the capabilities of your website with extra tools.
You may find tens of thousands of plugins, many of which will aid your search engine optimization efforts.
If you don't know which plugin would be best for your site, you can browse the available options in the WordPress plugin library.
Yoast SEO, SmartCrawl Pro, and All In One SEO Pack are just a few examples of SEO plugins that can help you improve your site's visibility in search engine results by allowing you to create XML sitemaps, use tags and categories, optimize your titles and content with the help of key phrases and keywords, manage your site's breadcrumbs, and integrate Google Analytics.
Verify That WordPress Is Configured To Display Your Content
WordPress's settings for visibility settings should be checked. The software provides an option to prevent your site from being indexed.
This is helpful if you're in the process of redesigning or constructing your site but don't want visitors to see the progress you've made so far.
You may access this function in your administration area using WordPress between the "Settings" and "Reading" tabs. Ensure you have not activated this function or left it on after finishing your website. Your SEO efforts will only be successful if this is turned on.
Optimize Your Comments
Having a place for readers to leave feedback on articles is a fantastic method to increase interaction with visitors to your site.
When people are interested, they are more likely to visit, share links, and interact, boosting SEO.
Yet spam in the comments section can destroy your SEO and page rank. That's why you should filter for genuine feedback from actual individuals.
Conclusion
Anyone may improve the SEO of a WordPress site. The straightforward advice in this post can be used alone or in combination to boost your website's authority and rating across all search engines, enhancing your site's traffic, leads, and conversions.
Mickey Lieberman is a full-time WordPress blogger and creator of WordPress blogs on legal and legitimate topics.
My passion is writing about WordPress and medical topics.
Currently, I have created 250+ blogs on various topics. There are more than 125 blogs on various Medical Topics and Cancer.
To get information about my blogs, Use this Link https://mickeylieberman.com
A list of all of the blogs at https://mickeylieberman.com/Blogs Created.pdf
All blogs are available to purchase.
Article source:
https://articlebiz.com
This article has been viewed 283 times.
Rate article
This article has a 3 rating with 1 vote.
Article comments
There are no posted comments.