What are the Best Ways to Promote Your Blog?
Computers & Technology → Blogging / Forums
Author

Mickey Lieberman

Published

May 11, 2023

Word count

903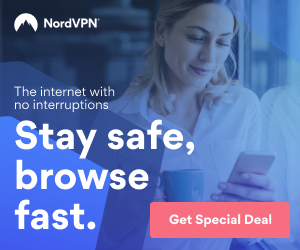 Introduction.
Starting and maintaining a successful blog entails more than just writing great posts. You need to promote your blog if you want more people to visit your site and read your posts.
Fortunately, there is a plethora of options that are both low-priced and simple to put into action.
Here are five tried-and-true methods for drawing readers to your blog: try one (or more) and see your readership soar.
Promote the Blog Via Email Marketing.
In the right hands, email marketing can be a powerful tool for expanding your blog's reach and converting potential readers into paying customers.
Using this method of blog promotion makes it simple to update your audience on any recent developments or inform them of interesting information.
Keeping the audience engaged with high-quality content and increasing blog engagement can be aided by sending customized messages to blog readers.
To begin with email marketing, you must first compile an email list or group of email addresses to which you may send promotional messages.
Grow your Blog through Paid Ads.
Pay-per-click (PPC) advertising on social media platforms is a great way to get the word out about your blog posts if you have a budget.
Marketing is when one purchases advertising space to increase website visits.
Investing in promotion may quickly and directly reach your desired audience. Instantaneous feedback on the effectiveness of your advertisements is also a possibility.
One or more digital channels, such as SERPs and social networking sites, can be used with paid online marketing.
Search engine marketing (SEM) is a common term for using paid advertisements to boost a blog's ranking in organic search results. This strategy focuses on influencing the results that users see when they search.
Promote your Blog on Social Media Sites.
Sharing your blog post on social media platforms like Facebook, Instagram, and Pinterest will help you gain more readers quickly and easily.
Some advantages of promoting your blog on social networking networks include the following:
● Drives more visitors to your blog- Bloggers can expand their readership by posting articles on social media. As a bonus, if the content is helpful to the audience, they may spread the word and suggest it to others.
● Cost-effective - Thanks to social media platforms, bloggers can reach an engaged audience at no cost.
● Facilitates greater participation from the target audience - A blogger can engage in deep and meaningful dialogue with their audience via social media. Talking to the audience will go a long way toward gaining their confidence.
Guest Posting on Famous Blogs.
Promoting your blog through guest posting is a great idea because it gives you access to the readers of other blogs. In addition to connecting you with other influential people in your field, this strategy can help you establish yourself as an expert.
After compiling a list of possible blogs to guest post on, the next step is to utilize a backlink analysis tool to examine the domain authority of each site.
If a blog has a high domain authority, achieving a high search engine ranking will be much easier. This method also reveals whether or not these sites offer useful content in terms of links.
Do in-depth Keyword Analysis.
If you want your blog to do better in search engine results pages (SERPs) and attract more readers, you need to know which keywords to include in your posts. Doing keyword research will reveal these terms.
With keyword research results, bloggers may produce the types of posts that attract readers. By doing this, you may learn not only how much demand there is for a keyword but also how fierce the competition is.
While determining which keywords are appropriate for your blog, you should take into account the following criteria:
Searcher intent describes what a Google user looks for when they type a query into the search bar. Choose keywords that reflect the interests of your intended audience to increase the likelihood that they will click through to your site.
Search volume: The popularity of a keyword is measured by how often people use it in searches. If you want your site to obtain a lot of organic traffic, go after keywords that get a lot of searches.
Potential for traffic: Use a tool like Ahrefs to examine how much traffic the top-ranking pages get and for what other keywords they rank to determine the keyword traffic potential of a topic.
Keyword difficulty: This indicator shows how difficult it is to rank for a particular keyword, and many SEO analytics tools provide it—the greater the term's score, the fiercer the competition.
Collaborate with other Bloggers.
Blogger outreach is another method for increasing blog traffic that may be implemented.
It's a form of marketing in which prominent bloggers or influencers are enlisted to boost a blog's profile in exchange for compensation (in the form of a fee, a backlink, a free sample, or a discount on a product or service).
Using this blog promotion approach, up-and-coming bloggers may quickly build a strong link profile, increase their site's traffic, and broaden their professional horizons.
Conclusion.
Promotion of one's blog is just as important as providing great material.
A blog's growth and readership rely heavily on the efforts of its authors and those who stumble upon it; therefore, it's important to work on ways to get the word out about the blog. Available time, money, and expertise will also influence your best action.
Mickey Lieberman is a full-time WordPress blogger and creator of WordPress blogs on legal and legitimate topics.
My passion is writing about WordPress and medical topics.
Currently, I have created 250+ blogs on various topics. There are more than 125 blogs on various Medical Topics and Cancer.
To get information about my blogs, Use this Link https://mickeylieberman.com
A list of all of the blogs at https://mickeylieberman.com/Blogs Created.pdf
All blogs are available to purchase.
Article source:
https://articlebiz.com
This article has been viewed 322 times.
Rate article
This article has a 4 rating with 1 vote.
Article comments
There are no posted comments.