How to Build a Profitable Online Lead Business Without Amazon or Drop Shipping
Business → Marketing & Advertising
Author

John Mccarthy

Published

June 5, 2023

Word count

2,260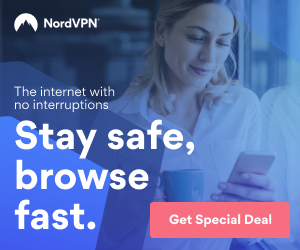 How to Build a Profitable Online Lead Business Without Amazon or Drop Shipping
My name is John McCarthy, and I am from Auckland, New Zealand. I have been successfully pitching businesses and selling all my life, and I firmly believe that where I have had success, others can too. Here's my story, and at the end, I will also tell you how I can help you build an online lead business for free.
After returning from travelling, I started my career in Real Estate as a 20-year-old. Following my stint in Real Estate, I went into advertising with my business partner and achieved great success – we were the number one ad agency in 2000 for billings under $20 Million in New Zealand. Following this success, I sold my share of the business and took time to find my bearings before deciding on my next challenge.
While I have never been an academic or intellectual, I have always been passionate about helping others, harnessing creativity, and making money. Then one day, it dawned on me that I could use my skills to help those in the business get more leads (i.e., more customers). This was the beginning of www.flymehigh.com.
My first client in 2010 was an insurance adviser. The deal was that I would give the adviser leads for a half share of the generated commission. Did the commission ever arrive? No.
So, what did I do next? I decided to set up in competition, generate leads, and sell insurance simultaneously. Four years later, I was flying – I made over $450,000 in my second year of selling insurance, and things couldn't have been better.
While learning to generate leads successfully in the early days, I was always curious about automated email systems and automating various parts of my business process. Over the next four years, I discovered and experimented with an automation tool called activecampaign.com. As I was learning how to automate my business, a bell rang in my head, and I knew I was onto something big. I will never forget one of the sales team members from Active Campaign telling me to "be careful drinking from fire hydrants". Looking back now, I know how right they were. Due to the volume of business, I even needed to hire three sales representatives. Shortly after, I was tapped on the shoulder and subsequently sold my business.
So why did I sell when I was achieving such success? I did not enjoy selling insurance; I just loved the challenge and satisfaction of generating leads, which led me to my next venture.
One afternoon I spoke with a real estate agent about a company charging a 10% commission for properties that converted to a sale from their supplied referrals. I thought, now that sounds interesting. With my understanding of how automation worked, I knew I could achieve more referrals and greater results with my automation systems experience. After successfully setting up the Real Estate referral business, I hired my family to run it to focus on the parts I am passionate about - marketing and automated lead generation. Seven years later, with over 650 real estate agents on the site, I built a significant referral business I still own. As a side note, my competitors went out of business two years ago, and I now own their domain names.
After building a real estate referral business for three years, I was asked to resupply insurance leads. By then, my restraint of trade on my previous insurance lead business had expired, and I could once again enter the insurance market. Of note is that still today, the insurance lead sites and automated systems I set up are running and produce close to 1,000 leads per month which sell for $80 each. You do the math!
I have the real estate referral business responsible for selling over $100 Million a year in Real Estate, and I have over 30 Insurance advisers buying insurance leads. Additionally, I have set up four other sites for weight loss and solar power lead generation – this drives my accountant nuts, and she can barely keep up with the workload.
So, what do all these sites have in common? In short, the same lead formula and the same back-end processing. With this recognition, I had another brainwave. What if I offered the 650 Real Estate agents a system that didn't provide referrals but sold them leads? In other words, moving from a commission-only model to a pay-per-lead model with a simple online marketing system. I would do all the marketing and simultaneously send the lead to all the agents, with the first one to click "buy" being allocated the lead. At the time, it was a wild idea.
The process behind the new system proved to be more complex than previous systems I had developed as I needed a way of signing up agents, taking their credit card details, and sending out only minimal lead information upfront, just enough to whet their appetite yet not to exceed 160 characters in the SMS message. The idea was that the SMS message would go out, and the first to click on it would win, and I would only send the contact details once the payment was processed. Like Shopify, you don't get your goods until the payment is processed.
So, with my new idea, I split up all the postcodes in New Zealand and created separate targeted campaigns based on the postcodes the agents wanted. When the lead came in, I sent the information to all agents simultaneously in an SMS. My IT consultant at the time also worked out how to do this with insurance leads, so this was a repeatable system.
By this stage, my accountant was going wild! "When are you going to stop?" she would ask. The answer was, "Not yet!".
After three years of constantly adding features and updating the system, I now have close to 986 agents buying leads and signing up to use the system daily.
So, Do My Leads Work?
I get asked all the time, do your leads work? Over the last 15 years, I have noticed the same ratio, much like how a casino will know the odds. With lead generation, the 10:3:1.5 rule works every time. That is, out of ten leads at $75 each, you should close around 1.5 leads to make a sale. To get accurate data, I always use the rule that 20 leads generate three sales, leading to 1.5 successful closes.
A more detailed example assumes that gross profit is $4,000 per sale (e.g., you sell a $20,000 item and have a $4,000 gross profit). This is how the math works out based on 20 leads:
Gross Profit from three sales $12,000 Marketing cost of $1,500 for the 20 leads.
The total cost of conversion to sales is 12%.
The factors that affect these figures are the quality of the salesperson the speed to call, and of note that high-ticket items such as Real Estate commissions are high, but so is the gross profit.
After several years of perfecting, generating, and selling my leads to over 1,000 salespeople, I realised I might be onto something I could grow.
Then came the second lockdown allowed me to gather my thoughts on offering what I do to others in the market, expanding my horizons further.
From there, I grabbed a massive paper roll and jotted down all my ideas. Due to having dyslexia and occasionally struggling with words, I used a lot of diagrams and arrows and used my cell phone to record the big plan, which I called my introductory overview. I asked Kev (my IT Dev man), can you take out all our IP in what we do and create a system that allows anyone to connect their leads and sell them in real-time much the same way we do, but without all the IT headaches that go with it?
Kev said this would take four to six months to build. In the end, it was two years. But we finally finished it, and it's called www.zapalead.com, the world's only online 'Shopify lead tool that allows you to distribute and sell your leads'.
In November 2022, I was asked to speak at the best digital marketer's conference in Sydney; I flew over from Auckland and presented how to generate and sell my leads. One person asked me, 'I love your Zapalead system, but how do you get your leads' –I thought, well, that's the easy part. But it turns out most people don't know the methods I use to create brands and sub-brands to collect the leads so this was an area I believed I could help educate people.
If anyone wants to know how I collect leads, find lead buyers, and sell them, I am happy to guide you when you're using my tools, as I'll explain...
The systems I set up are worth a lot of money as it's the only system where you have total control over supply, distribution, and price. And the best part is that you make money in your sleep. This is, I believe, the perfect way to generate a passive income that can be capitalised on.
I call this lead Sellaration, and this is how I do it!
How do I set up a lead Selleration system?
There are a few moving parts, and it takes time to set these up. But as a basic overview:
You need to work in a market with a product value of $5,000 or more. If you're not giving leads to salespeople, you must train them on how leads work and how to convert leads to sales.

The best market to focus on is a market where people are selling on commission e.g.,
Real Estate agents, Insurance agents or companies selling high-ticket items like Solar,
Weight loss procedures, roofing, renovations, etc. Having people that understand sales is about numbers will make your job easier.
It is easier if you work in an area you know something about. In my case, it was insurance. When you understand the process, you gain more respect and find the lead buyers easier. Once you have quality leads, it's super easy to sell them, and it's like selling ice creams on a hot day at the beach.

You need to develop a sub-brand. This brand can be 'compare the market 'obtain two quotes for XYZ", 'Find your top agent in your location' or something similar. You can do this by using a simple one-page website. Nothing fancy. Depending on your niche, you may have a simple form or, what I prefer, quiz systems that allow you to get more information on the lead and are worth more to sell.

Use AdWords to look for keyword and search volume figures, ideally, over 300 searches per month. You can pay $8 to $12 per click for some keywords, which means you can obtain leads for around $x3 the click cost. But many factors come into this, the landing page, questions, speed of the page optimisation, etc. So, let's say your lead cost is $35.
Your sell price should be double, e.g., $70. This is what I use. Some say it should be three times; I like to keep the costs low and quality high, and I go for volume.
Now, you need to create a webpage. I use a set format for my sites and always use verification SMS to verify my leads; this way, I know 100% that the number is correct. There are a few other tools to use as well. The essential tip here is your T&Cs; you need to have a clear set of T&Cs when people sign up; this is why www.zapalead.com is so good, as you can easily add this in. Zapalead is a tool I designed to help you distribute your leads, collect money in real time, and allow your clients and salespeople to access their own portals that manage their leads. There are no monthly fees.
NOTE: Zapalead is like a Shopify for leads. I'm super keen to help you build your business; the more you make, the more I earn. I get paid a tidy percentage of every lead sold. So, it's a perfect win-win. Zapalead also works extremely well with Active Campaign – this is how I started!
Regarding distribution, lead distribution is critical. Do you send the lead to clients in its entirety? Or do you simultaneously send the information to many clients, and the first person to click the lead is given further information?
Finally, the selection of your lead distribution method is critical. I would use the send too many' if you have many buyers for the same service or product. However, if you have Insurance leads (as an example), I recommend using round robin; collect the payment, then send the lead.
So, there you have it, a little snapshot of my life, how I started, where I've ended up and how you can do what I've done with my help from me.
Before I sign off, I want to say this is not a quick set-up, and yes, I've hit the jackpot; selling leads can take around two years to build up until you're earning a decent income. I have been in lead generation for 15 years now. I work three days full time in my businesses, with two days being casual. So, if you're looking for a new challenge, I can recommend finding and selling leads. It is a beautiful business that will only continue to develop and grow
John McCarthy
4 Whetu Place
Level 1
North Shore
AUCKLAND
john@flymehigh.com
www.flymehigh.com
www.zapalead.com
Article source:
https://articlebiz.com
This article has been viewed 318 times.
Article comments
There are no posted comments.