Concluding the 2023 NFL Draft: Which Team Will Be Crowned Kings of the AFC North?
Author

Aidan Wolf

Published

June 5, 2023

Word count

1,880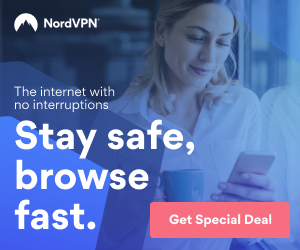 After an agonizing 23-20 loss in the highly anticipated rematch vs the Kansas City Chiefs, the Cincinnati Bengals fell just one game short of a second straight Super Bowl appearance. With Joe Burrow and Patrick Mahomes tied against one another in the playoffs, the future is now in the AFC.
The Bengals not only got better during the 2023 off-season but are looking scarier than ever. Cincinnati made quite a splash in the early stages of free agency, signing four-time pro-bowler Orlando Brown to a four-year, $64.09 million contract. Beefing up the offensive line to protect Burrow was Cincinnati's biggest off-season need, which could propel this offensive to even greater heights in 2023.
Although the Bengals lost their very productive starting tight-end end in Hayden Hurst, they sign a young, unproven, but talented tight-end in Irv Smith Jr. The 24-year-old has had injury issues throughout his short career but has shown flashes of star potential when healthy. If Smith Jr. can keep himself on the field, Cincinnati has yet another solid weapon offensive coordinator Brian Callahan can utilize.
The Bengals offense is at the top of the league, but their defensive potential is still up in the air. Cincinnati's secondary took a gashing blow as superstar safety Jesse Bates and fellow star safety Von Bell, both parted ways from the team in this year's free agency. In response, the Bengals quickly signed safety Nick Scott to a three-year, $12 million contract, and later added safety Jordan Battle in the 3rd round of this year's draft. A ton of question marks will loom over the new secondary duo until they each get their chance at proving their worth during the 2023 season.
Cincinnati had a quiet, yet solid draft. Drafting defensive end Myles Murphey out of Clemson in the first round will help round out their defensive line. The second-round defensive back DJ Turner from Michigan will provide immense speed and athleticism to the Bengal's defense. His 4.26 40-yard dash time was the time to beat in this year's combine, which will significantly help Cincinnati's rebuilding secondary.
Rumors have circulated that Cincinnati is considering moving on from pro-bowl running back Joe Mixon, hence why the Bengals drafted Sleeper 5th round pick Chase Brown. If the rumors are proven to be true, the opportunity for Brown will drastically increase, giving him a great chance to show the Bengals what he is capable of.
Football is a team sport, but as long as Joe Burrow is throwing passes in Cincinnati, the Bengals will be a top of the AFC playoff race for many years to come. With such an offensive powerhouse, the current Bengals will remain a super bowl favorite for the long run. The #1 receiving core including the special Burrow-Chase connection has electrified the NFL, leaving the rest of the NFC North scrambling to catch up to their greatness. Due to inconsistent play at times as well as a tough 2023 schedule, Cincinnati's floor should be around a 10-7 record. Their ceiling, however, will be a record of 13-4. This is attainable as long as the offense continues to click and their secondary steps up without the presence of Jesse Bates and Von Bell.
The Pittsburgh Steelers had one roller coaster ride of a season to say the least. With an early season quarterback change and a 2-6 record facing the bye week, Pittsburgh's season seemed all but down the drain. The Steelers however, won seven of their last nine games, finishing with a respectable 9-8 record and third in the AFC North. Although the Steelers merely missed the playoffs, Pittsburgh's rebuild was nothing short of a success.
With the steady improvement of rookie quarterback Kenny Pickett and the offensive line as a whole, the Steelers' late season play was a beautiful display of what a tough football team should look like. Although Pittsburgh finished 2022 with a winning record, the team needed many tweaks during the off-season to their roster to potentially get them over the hump in 2023.
First year general manager Omar Khan made a huge name for himself in Pittsburgh during this year's free agency by replacing and upgrading each position of need. First, the Steelers lost starting cornerback Cameron Sutton to the Detroit Lions, who Omar replaced with veteran corner Patrick Peterson rather cheaply (two years $14 million). Shortly after Steelers' linebackers Robert Spillane, Devin Bush, and Myles Jack all moved on from the steel city, Omar quickly signed their replacements: Cole Holcomb and Elandon Roberts. As starting safety Terrell Edmunds leaves for Philadelphia, Keanu Neal from Tampa Bay is signed by Pittsburgh. The Steelers lost a chunk of their defense, only to retain and even upgrade it by spending less.
Omar Khan and the Pittsburgh Steelers struck gold as they draft Georgia lineman Broderick Jones (pick 14), Penn State cornerback Joey Porter Jr. (32nd pick), Wisconsin defensive tackle Keeanu Benton (pick 49), and the 6'8 tight end out of Georgia Darnell Washington (pick 93). The Steelers' roster is flooded with depth and young talent, making them a potential AFC North title contender.
If the Pittsburgh Steelers want to take a step forward in 2023, their veterans (old and new), must lead the younger guys just as they did during 2022. Quarterback Kenny Pickett must take a huge step in his development, as well as running back Najee Harris and rookie wide receiver sensation George Pickens. If the already improved offensive line plays up to standards, the Steelers' offense should be at the top of the league (mainly in rushing). There has however, been a huge roadblock that the Steelers have not been able to push away for quite some time.
Steelers' offensive coordinator Matt Canada is in the hot seat, and for good reason. Since 2021, the Steelers' offense has been abysmal to say the least. Canada's offense scored just 18 points per game in 2022, the 6th worst mark in the entire NFL. Although the Steelers' run game picked up towards the back-half of the season, the pass-attack has been underwhelming. If Canada and the Steelers' offense fails to throw the deep ball for yet another season, Pittsburgh won't only be wishing Canada a farewell, but to the playoffs as well.
The Pittsburgh Steelers have the greatest momentum in the North following the draft. With their improvement at every position on the roster, the Steelers should be very disappointed if they miss the playoffs, especially because they have been blessed with a light 2023 schedule. The Steelers' floor will be a record of 9-8, that is if Canada and the offense doesn't improve. Their ceiling, however, is sky high at 12-5. With one of the most dominant defenses in the league, the Steelers are just a few offensive tweaks away from seeing their first playoff victory since 2016.
The Baltimore Ravens finished the 2022 campaign with a record of 10-7 and a late-season playoff berth. Baltimore fell just short to Cincinnati 24-17 in their wild card playoff game. This was expected, for the injury bug had feasted on Baltimore all season. Notable players such as Lamar Jackson, Kyle Fuller, J.K Dobbins, and Gus Edwards are just a few key pieces who had been injured for a significant amount of time for the Ravens during 2022. With a team depleted by injuries, the Ravens did in fact finish the season on a high note.
The biggest story of the 2023 offseason had been the excruciating contract negotiation between the Baltimore Ravens and 2019 MVP Lamar Jackson. All seemed lost between the two parties when Lamar Jackson publicly asked for a trade from the team. In a shocking turn of events, the Ravens managed to retain their franchise quarterback, giving Jackson a five-year $260 million contract, including $185 million guaranteed.
Baltimore's free agent needs aside from Lamar Jackson were mostly met. First, and most importantly, the Ravens went out and acquired weapons for Jackson by signing Odell Beckham Jr. and Nelson Agholor. If that wasn't enough, the Ravens decided to go receiver in the first round, drafting Boston College product Zay Flowers with the 22nd pick. Some were surprised Baltimore chose a receiver instead of a much-needed corner, but nonetheless a lineup of Lamar Jackson, J.K Dobbins, Mark Andrews, Odell Beckham Jr., Rashod Bateman, and Zay Flowers gives Raven's flock much to be excited for.
The Baltimore Ravens floor will be a record of 8-9, for they have one of the tougher schedules of the AFC North, as well as new pieces on the offensive side needing time to correlate with one another. If healthy, their ceiling could be as high as 12-5, but realistically a 10 or 11-win season is what is expected from this team due to schedule toughness and the team's historic 4th quarter collapses (five blown leads with three double-digit leads in the fourth quarter resulting in a loss).
The Cleveland Browns finished the 2023 season with a subpar 7-10 record and last in the AFC North. With star quarterback Deshaun Watson missing the majority of the 2022 season due to suspension, it was a real struggle for the Browns to find their footing. Looking towards 2023 however, the season looks like it could be a very promising one for Cleveland.
Cleveland's smash-mouth running game is amongst the best in the NFL. The deadly one-two punch of Nick Chubb and Kareem Hunt will continue to wear down opposing defenses week after week. Brown's star receiver Amari Cooper, paired with Donovan Peoples-Jones and newly acquired Elijah Moore, gives Cleveland an offensive capable of scoring 25+ points consistently.
On March 18th, 2021, the Cleveland Browns traded for Texans' superstar quarterback Deshaun Watson. Although the Browns found themselves their franchise quarterback, the QB's price was nothing short of extreme. Cleveland traded their 2022 first-round draft pick (13th overall), their 2022 fourth-round pick (107th overall), a 2023 first and third-round pick, and two 2024 picks including a first-round and fourth-round pick. The Browns received Deshaun Watson and a 2024 six-round pick. Cleveland not only sacrificed a mass amount of future draft picks, but they also sacrificed future contracts. Watson signed to a five-year, $230 million guaranteed contract, ranking him as the 5th highest paid quarterback heading into the 2023 season. With an underwhelming 2022 season behind him, Cleveland's franchise player must have an incredible bounce-back season if he wants his teammates, as well as his city's respect. If Watson can return to his former MVP-like self, the Cleveland Browns will walk into the playoffs with ease.
The notoriously mediocre Cleveland Browns, who always seem to disappoint their already sorrowful fanbase, will have a floor of a 7-10 record if Deshaun Watson doesn't take a major leap in 2023. However, if Cleveland's QB1 becomes the player the Browns have envisioned him in being, the Browns ceiling could very well be a 11-6 record. The city of Cleveland is on the shoulders of their quarterback. Will he carry them to victory?
All four AFC North have different schemes, play calls, and strategy towards lifting the Lombardi trophy. The aspect they all share however, is physical AFC North-style football. Not a single game between any of these teams will end with any clean jerseys. It's a dog fight each year in the NFL's toughest division which leads to the league's biggest question: which team will end up on top of the pile?
My name is Aidan Wolf. I attend Central Bucks West High School and finishing up my Senior year. My dream is to go to the University of Pittsburgh and pursue my love for sports journalism. My end goal is to write for a big organization such as ESPN and to make sure sports journalism continues to be factual, reliable, and entertaining.
Article source:
https://articlebiz.com
This article has been viewed 222 times.
Article comments
There are no posted comments.