How a NYC Beach Club is Bringing the Beach to Governors Island
Author

Javier Enrique

Published

June 12, 2023

Word count

833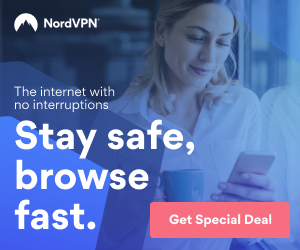 A new beach club called Gitano Island is set to open on Governors Island, New York, next month, promising to create a tropical paradise with more than 500 tropical plants and palm trees on the premises, including fire brush and hibiscus. The beach club, which is a seasonal restaurant and based on the iconic Gitano restaurant and bar in Tulum, Mexico, is owned by Grupo Gitano. Gitano Island plans to offer stunning views of the Manhattan skyline and will feature outdoor showers to rinse off, while the decor includes a black dining tent with a marble bar, twin dining pergolas, and an open-fired kitchen. The menu will feature Gitano classics, including Mezcal cocktails and a modern Mexican menu, from Grupo Gitano executive chef Antonio Maldonado.
The restaurant and beach club will be elevated by the water and will have a total of 600 seats over 27,000 square feet. Members of the beach club will have access to reservations and private events. There will also be a giant disco ball reflecting the water from New York Harbor, a tented stage with local and international DJs, and live artist performances.
Gitano Island follows four successful summers of "Gitano, Garden of Love," which was based in between Tribeca and Soho. Diners such as Maisie Williams, Paris and Nicky Hilton, and Honey Dijon kicked off their shoes to feel the sand through their toes at the previous site, an empty lot at Canal and Varick that Gitano transformed each summer into a magical piece of Tulum. However, that location is no longer available, and Gardner has chosen Governors Island instead.
Gardner, who has lived in New York for more than 20 years, stated that he had never been to Governors Island before but fell in love with it. The 173-acre preserve's proximity to Casa Cipriani, the private club and hotel at 10 South Street, helped seal the deal, he added. Gardner hopes to leverage the fact that the Casa Cipriani crowd is already familiar with Gitano, and getting them to take a four-minute ferry ride may not be as challenging.
This waterfront restaurant & beach lounge, known for its chic and tropical atmosphere, is bringing the beach to the island with a shipment of 350 tons of sand. This initiative is part of The Beach Club's efforts to bring the laid-back beach lifestyle to New Yorkers, who may not have the luxury of traveling to a tropical destination for a getaway. The owner, James Gardner, said that the logistics of the project have been really complex. He stated that the beach club would receive 12 truckloads of sand via a ferry and a barge and that the plants and trees on the premises would be donated to the island or local schools at the end of the season. However, the sand will stay, as Gitano Island has signed a five-year contract to run from Memorial Day to the end of October. Gardner added that he sees Gitano Island as more of a dress-up beach club than a bikini club, but he is open to seeing what happens after the opening.
The club's founder, James Gardner, says that the idea for the beach shipment came from his own experiences traveling to exotic locations and wanting to recreate that atmosphere for his fellow New Yorkers. The sand will be used to create a "beach oasis" on Governors Island, complete with lounge chairs, umbrellas, and beach games.
The New York GITANO Island venue will also be hosting a series of events on the island throughout the summer, including beach volleyball tournaments, live music, and outdoor movie screenings.
Governors Island is part of a reboot to bring more people to its shores. A luxury Italian spa, QCNY Spa, opened in March. This summer, there will be 17 food and beverage vendors. New spots include Tokyo Drumstick—a new concept from the owners of Brooklyn's Kimchi Taco—and Carreau Club, currently located in Industry City. The island will also offer a walk-in pétanque club, with food by Court Street Grocers. There's a new partnership with the New York Food Truck Association, which will bring in a rotating slate of food trucks, added a spokesperson for The Trust for Governors Island.
Island "glamping" is also going strong, thanks to Collective Retreats, which launched in 2018 and also has glamping sites in Hill Country, Texas, and Vail, Colorado. A tent for two over Memorial Day weekend on Governors Island will cost anywhere from around $350 a night to $1,200 a night, said Vanessa Vitale, the Collective's chief hospitality officer.
If you're looking for a unique summer experience in New York City, be sure to check out GITANO Island and their beach oasis on Governors Island. It's a perfect plan for a day trip, tour of Governors Island, and enjoy a modern-Mexican lunch or dinner with a city view. It's sure to be a highlight of the season and a welcome reminder of the joys of the beach lifestyle.
Check also the article on New York Post: https://nypost.com/2022/05/24/nyc-beach-club-shipping-350-tons-of-sand-to-governors-island/
Abstract:
The GITANO Island NYC is upgrading Governors Island in New York City this summer by bringing 350 tons of sand to create a "beach oasis" complete with lounge chairs, umbrellas, and beach games, as part of The Beach Club's initiative to bring the beach lifestyle to New Yorkers.
Article source:
https://articlebiz.com
This article has been viewed 277 times.
Article comments
There are no posted comments.