What Does Blogging Mean?
Computers & Technology → Blogging / Forums
Author

Mickey Lieberman

Published

May 19, 2023

Word count

777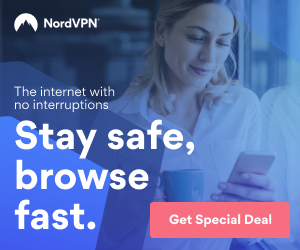 Blogging is the action you perform when you make a post to a weblog or blog, comment on a previous blog post, or maintain a blog.
Many people who make posts to a blog regularly are referred to as bloggers.
A blog is an online journal where you can post your thoughts, observations, and comments about a particular topic that the weblog covers.
A blog is just a simple web page that has chunks of information called posts added to them regularly.
Depending on how it was set up by the person maintaining the blog, the posts can be all on one page forcing visitors to scroll down, or each post will have its web page.
When you are blogging and visiting different blogs, you will see the most recent posts first at the top of the web page. The Uses of Blogging Online personal journals were some of the first blogs.
Individuals used their computers and the technology of the internet to make entries into their journals rather than the traditional method of keeping a pen and paper journal.
Blogs are primarily categorized as personal since many of them are online journals but today many blogs are used for a variety of purposes.
Businesses are starting to use blogs as a way to provide information about their products and services.
Politicians are using blogs to communicate with their constituents. Musicians and other entertainers are using blogging as a means to stay in touch with their fans as they tour. The list goes on.
Often, blogging is a way for you the individual to post a comment on a particular news item or subject such as politics, world or local news events, hobbies, entertainment, etc.
The topics covered in a blog are endless, and many times controversial and volatile.
Sometimes one simple post can lead to a flood of additional comments and many have gone so far as to gain national attention by being mentioned in the news media.
Blogging Software and Services Originally, blog posts are mostly text-based.
However, changes in internet technology and online services have given rise to other ways to make posts such as using video and audio (also known as podcasting).
Now today a typical blog will have a combination of text, photos, video, and audio as well as links to other blogs and websites that are related to the topic of the blog. Blogging has taken off and grown in popularity over the years.
Now, a blog can be set up in a matter of minutes with little or no cost.
There are varieties of hosting sites that will allow you to set up a blog for free, and many web hosts now offer ways to quickly and easily install a variety of blogging software such as Word Press.
Along with quickly setting up a blog, many of the free online blogging services easily provide ways to allow you to make video and audio posts on your blog.
They also offer other features such as password protecting your blog so you can keep your thoughts and feelings private, or allow only a select few to view your blog.
You are also able to pick the look or theme of your blog from literally thousands of different templates available; this is a great way to express your individuality with your blog.
Two of the most widely used free blogging services today are Blogger.com, which is owned by Google, and WordPress.com.
In three easy steps, you can set up your very own blog and start expressing your thoughts and views to the world. After you set up your blog, you can make posts to it at any time day or night.
Blogging services today are so easy to use and you do not need to have any technical knowledge of HTML or any other web coding language.
If you can use a word processing program such as Notepad or MSWord, you can start blogging today.
Through your blog, you can share with the world your thoughts about any topic you like.
Having a blog is one of the easiest ways to stay in contact with others and communicate with others who have the same interests as you do.
Everyone has something to say and wants to be heard when they say it. Blogging allows you to share your experiences, joys, laughter, and pain.
With a blog, you can find answers to your questions, learn new, exciting, and wonderful things, comfort a friend, or be comforted at times.
Remember, the benefits that can come from having a blog are as wide and varied as the different topics that a blog can cover.
Mickey Lieberman is a full-time WordPress blogger and creator of WordPress blogs on legal and legitimate topics.
My passion is writing about WordPress and medical topics.
Currently, I have created 250+ blogs on various topics. There are more than 125 blogs on various Medical Topics and Cancer.
To get information about my blogs, Use this Link https://mickeylieberman.com
A list of all of the blogs at https://mickeylieberman.com/Blogs Created.pdf
All blogs are available to purchase.
Article source:
https://articlebiz.com
This article has been viewed 366 times.
Rate article
This article has a 3 rating with 1 vote.
Article comments
There are no posted comments.