What are the Best Reasons to Use WordPress?
Computers & Technology → Blogging / Forums
Author

Mickey Lieberman

Published

May 19, 2023

Word count

1,130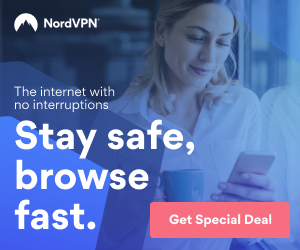 There are tons of WordPress benefits. WordPress is the most popular content management system (CMS.)
But why do webmasters choose WordPress? What are some of the benefits of using WordPress?
What Is WordPress?
WordPress is a free and open-source content management system and a powerful tool for creating and managing websites.
A content management system (CMS) is a tool that allows you to build and manage a full-featured website without having to code it from scratch.
The result is that WP makes building a website easy and accessible to anyone—even those with no coding knowledge.
WordPress Benefits
There's no denying that WordPress is supreme over all the other content management systems.
Here are 35 reasons why it edges out the competition.
It's Open-Source and Free
WordPress is free and open-source.
Being open-source means you're free to download, use, and modify it to suit your needs.
Anyone can download and start using the platform right away at no cost.
It's Secure
In an age where cybersecurity threats are getting more sophisticated by the day, using a secure platform is critical.
WordPress is a highly secure platform. Its emphasis on security is underscored by the fact that it has a dedicated security team that works to improve the platform.
Great for SEO
Another reason to use WordPress is that the platform is great for SEO (Seach Engine Optimization).
Search engines love WordPress due to its semantic markup and high-quality code.
And there are many SEO-optimized plugins for helping it better communicate with search engines for improved rankings.
It's Reliable
Reliability is a critical factor to consider when choosing a content management platform. And WordPress doesn't disappoint in this department.
Sometimes, looking at the number of people who use a platform is the best way to determine its reliability.
Easy to Learn
Getting started with WordPress is pretty easy.
There are no roadblocks to accessing the platform because it is open-source.
There are plenty of reference materials available, both online and offline, that covers about every aspect of WordPress that you could use to learn how the platform works.
Easy to Maintain
WordPress websites are easy to maintain if you keep the CMS updated and fully optimized.
Great for Blogging
It's one of the fastest and cleanest platforms to write and publish blog posts.
Regularly Updated
WordPress releases updates quite often—usually two to three times a year.
The updates can range from new features to security patches to updates that transform how people use the platform.
These updates help to keep it secure and improve user experience.
Highly Adaptable
WordPress has a huge library of themes and plugins that make it highly adaptable.
Huge Community
There is a thriving community of developers from all over the world who work to ensure the platform is secure, user-friendly, and accessible to everyone.
Highly Scalable
WordPress is a great CMS for enterprise websites of virtually any size.
Many Themes and Plugins
WordPress's popularity is partly due to the large library and themes specifically designed for the platform.
Currently, there are thousands of plugins and themes (both premium and free) available for WordPress.
Highly Customizable
Themes and plugins make the platform highly customizable
Great Support
Customer support is another critical factor to consider when choosing a CMS.
Since the platform is used by millions of people worldwide, countless guides, tutorials, and online materials can prove very helpful.
Additionally, you can also get direct support from the WordPress team through the Live Chat option at any time, irrespective of your time zone.
You Can Use it for all Types of Projects
Many people will tell you that WP is a blogging platform, and they are not wrong.
But there's more to WordPress than simply blogging. The platform can be used for virtually any project.
Support for Numerous Media Types
WordPress supports virtually all media formats. You'll rarely come across a file format that isn't supported by WordPress.
Simple Integrations
WordPress integrates well with a ton of third-party tools.
WordPress Is Multilingual
The platform supports more than 160 languages worldwide, so you'll be able to reach your audience in the language they understand.
Optimized for Speed
Slow websites can increase bounce rates and decrease time on site.
WordPress has some elements and specific features you can take advantage of to increase site speed.
WordPress Is Flexible
WordPress can be as simple or complex as you want it to be.
If you're just starting and want a simple blogging platform, you can opt for the basic version of WordPress.
But if you want something more professional with advanced functionalities, you can add widgets and plugins to your site.
WordPress Is Responsive
Google's Mobile-first-indexing update requires sites to be responsive on mobile.
Numerous E-Commerce Solutions
If you're using WP to run a commercial website, you'll love the many e-commerce solutions the platform offers.
Post Scheduler
WordPress makes it super easy to schedule content to publish.
You can write your content at once and have it automatically published at specific times throughout the week.
Can be Used as a Membership Service
WordPress provides an easy way to sell memberships on your website.
Top Sites Use It
Statistics show that WordPress is reliable and business-friendly.
Endless Design Options
With WordPress, you'll have endless design options, thanks to the many themes available.
WP themes help you change what your site looks like.
Universal Dashboard
The WordPress dashboard is intuitive and easy to use. That's because the dashboard is universal and looks the same for everyone.
Easy to Manage
Managing a website can be daunting, especially if you're a beginner.
WordPress isn't that difficult to manage if you know your way around the platform.
Typically, managing a WordPress blogWP will involve the following tasks:
Managing spam
Running backups
Keeping checks on security
Checking site speed and improving SEO
Testing for functionality and broken links
Updating themes and plugins
Events Hosting
Every year, WordPress hosts several online and offline events.
Free Page Builder
WordPress comes with a free page builder that allows users to build content pages with a drop-and-drop functionality through the block editor.
Ready to Use
You can use WordPress immediately after installing it. No configurations are required after setup is complete.
Social Media Integration
WordPress makes it easy for users to comment on the site using their social media accounts.
Multi-User Capability
WordPress supports multi-user capability.
In case you aren't the only user accessing the platform, WP makes it easy to assign different access rights to different people.
Add Testimonials
Adding testimonials on your website helps establish credibility.
It Keeps on Improving
Every year, new features are added, more plugins developed, and customizations polished to make the platform more functional and user-friendlier.
Mickey Lieberman is a full-time WordPress blogger and creator of WordPress blogs on legal and legitimate topics.
My passion is writing about WordPress and medical topics.
Currently, I have created 250+ blogs on various topics. There are more than 125 blogs on various Medical Topics and Cancer.
To get information about my blogs, Use this Link https://mickeylieberman.com
A list of all of the blogs at https://mickeylieberman.com/Blogs Created.pdf
All blogs are available to purchase.
Article source:
https://articlebiz.com
This article has been viewed 102 times.
Rate article
This article has a 3 rating with 1 vote.
Article comments
There are no posted comments.