How to Use a Security Checklist to Help Keep Your Blog Safe From Hackers
Computers & Technology → Blogging / Forums
Author

Mickey Lieberman

Published

May 19, 2023

Word count

1,010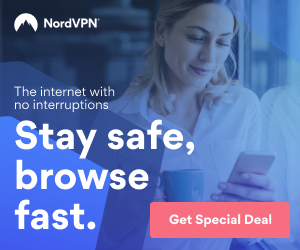 Keeping your blog secure is crucial to protecting your content, readers, and reputation as a blogger. Hackers are always looking for website vulnerabilities, and blogs are no exception.
So, is there a security checklist to help keep your blog safe from hackers? The short answer is yes.
This article will provide you with a comprehensive security checklist to help keep your blog safe from hackers.
We will cover essential security measures every blogger should implement, including password protection, SSL encryption, and backup and recovery options. So, let's dive in.
PASSWORD PROTECTION
Your password is, for sure, the first line of defense against hackers. Here are some essential password protection tips:
Use Strong Passwords
The stronger your password, the harder it will be for hackers to crack. Use a combination of uppercase and lowercase letters, numbers, and symbols.
Avoid using easily guessable passwords like "password123."
Enable Two-Factor Authentication (2FA)
Two-factor authentication (2FA) adds an extra and strong layer of security to your login process.
You must enter a code sent to your mobile device and your password. This makes it more difficult for hackers to access your account.
Change Your Password Regularly
Changing your password regularly can help protect against password-cracking attacks.
It is recommended that you change your password every 90 days.
SSL ENCRYPTION
SSL encryption is essential for securing your website.
It encrypts the data transmitted between your website and visitors' browsers, making it harder for hackers to intercept sensitive information.
Install an SSL Certificate
Installing an SSL certificate on your website is crucial.
It ensures that all data transmitted between your website and visitors' browsers are encrypted.
Use HTTPS
Once you have installed an SSL certificate, use HTTPS instead of HTTP.
This will indicate to your visitors that your website is secure and trustworthy.
Check for Mixed Content
Mixed content is when some of your website's content is served over HTTP instead of HTTPS. This can compromise your website's security.
Use a tool like the Mixed Content Checker to ensure that all content on your website is served over HTTPS.
BACKUP AND RECOVERY
A backup and recovery plan is crucial in case of a security breach. Here are some essential backup and recovery tips:
Regularly backup your website
Regularly backing up your website is crucial.
It ensures that you have a copy of your website's data in case of a security breach or data loss.
Store Your Backup Offsite
Storing your backup offsite ensures that your data is safe in case of a physical disaster like a fire or flood.
Have a Recovery Plan in Place
A recovery plan can help you quickly recover from a security breach.
Make sure you have a plan outlining the steps you need to take in case of a security breach.
OTHER SECURITY MEASURES
In addition to the essential security measures we've covered, there are other security measures you can implement to keep your blog safe from hackers:
Keep Your Software Up to Date
Keeping your software up to date is crucial for maintaining the security of your blog. When software developers discover security vulnerabilities or bugs, they release updates or patches to fix them.
By installing these updates promptly, you ensure that your website has the latest security patches and bug fixes, making it more difficult for hackers to exploit any vulnerabilities.
If you fail to update your software regularly, you leave your website vulnerable to known security threats.
Hackers often exploit these vulnerabilities to gain access to your website, steal sensitive information, or install malicious software.
Use Security Plugins
Using security plugins is an effective way to enhance the security of your blog and automate security tasks.
Security plugins are designed to monitor your website for security threats and provide you with tools to protect against them.
If you use WordPress as your blogging platform, you can choose from various security plugins that offer various features and functionalities.
Some popular security plugins include Wordfence, Sucuri, All-in-One Security, and iThemes Security.
For example, Wordfence is a comprehensive security plugin that provides features such as malware scanning, firewall protection, and login security.
It also includes real-time threat defense, which uses a firewall to block malicious traffic before it reaches your website.
Wordfence also provides you with detailed reports of any security issues it detects, as well as tools to fix them.
Similarly, Sucuri is a security plugin that provides malware scanning, blacklist monitoring, and security hardening features. It also includes a website firewall that can block known attack patterns and protect your website from distributed denial-of-service (DDoS) attacks.
iThemes Security is another popular security plugin that provides malware scanning, brute force protection, and file change detection features. It also includes a website hardening feature that can help you secure your website by disabling certain features and removing unnecessary metadata.
All-in-One Security is another very popular security plugin. It has both a free and paid version.
It gives you login Security Tools to keep bots at bay and protect your website from brute-force attacks. Our Web Application Firewall gives you automatic protection from security threats.
Content Protection Features protect what you've worked so hard to build.
All-In-One Security eliminates comment spam and prevents other websites from stealing your content with features like iFrame prevention and copywriting protection.
Limit Login Attempts
Limiting login attempts can help protect against brute-force attacks. Brute force attacks are when hackers try to continue to guess passwords until they find the correct one.
By limiting login attempts, you can prevent these types of attacks.
Use a Firewall
A firewall can help protect your website from external attacks. It acts as a barrier between your website and the internet and can help block malicious traffic.
CONCLUSION
Protecting your blog from hackers is essential. By implementing the security measures outlined in this article, you can significantly reduce the risk of a security breach.
Remember to use strong passwords, enable SSL encryption, and have a backup and recovery plan in place.
Regularly updating your software, using security plugins, limiting login attempts, and using a firewall can also help keep your blog safe.
Mickey Lieberman is a full-time WordPress blogger and creator of WordPress blogs on legal and legitimate topics.
My passion is writing about WordPress and medical topics.
Currently, I have created 250+ blogs on various topics. There are more than 125 blogs on various Medical Topics and Cancer.
To get information about my blogs, Use this Link https://mickeylieberman.com
A list of all of the blogs at https://mickeylieberman.com/Blogs Created.pdf
All blogs are available to purchase.
Article source:
https://articlebiz.com
This article has been viewed 362 times.
Rate article
This article has a 4 rating with 1 vote.
Article comments
There are no posted comments.