Noblie custom knife shop
Author

Chris Warnes

Published

June 20, 2023

Word count

441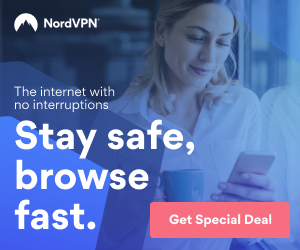 Have you ever wondered what makes a custom knife so special? How does it differ from a mass-produced one in terms of quality, design, and performance? If you are a knife enthusiast or collector, you probably know the answer. But if you are new to the world of custom knives, then we suggest you get to know Noblie. Noblie is a custom knife maker and online knife store that offers a wide range of exquisite and unique knives for different purposes and tastes. In this post, we will explore some of the types, features, and benefits of Noblie custom knives and why you should consider adding them to your collection.
The types of Noblie custom knives
Noblie custom knives come in different categories and collections, each with its own style and theme. Some of the most popular ones are:
Mosaic Damascus: These exotic and rare knives feature a special type of steel called mosaic Damascus. This steel is created by forging together different layers of metal to form a unique pattern that resembles a mosaic. Each knife has its own distinctive color and texture that make it one of a kind.

Gift knives: They are made of high-quality steel and wood, and they come with leather sheaths or wooden boxes. They are ideal for gifting to your friends or family who appreciate a good knife. For example, the "Black Panther" knife made from Wootz and ebony wood.

Art of Engraving: These artistic and ornamental knives showcase the skill and talent of Noblie's engravers. They are decorated with intricate patterns and motifs, such as animals, flowers, landscapes, and symbols. They are meant to be admired and collected as works of art. For example, the "Hunting knife with wolves" is a stunning work of art, depicting a wildlife scene.

Silver Age: These are historical and cultural knives reflecting the spirit and heritage of different regions and eras. They are inspired by the legends, myths and traditions of various civilizations such as Ancient Greece, Medieval Europe or East Asia. They are rich in symbolism and meaning. For example, the "Lord" knife with gold, silver and gems.
These are just some of the types of custom knives that you can find on Noblie online store. Each knife is handcrafted with care and passion by Noblie's knife makers who use only the finest materials and techniques. Each knife is also accompanied by a certificate of authenticity and a wood knife box. If you are looking for a custom knife that is more than just a tool, but also a piece of art and history, you should definitely check out Noblie custom knives.
This article has been viewed 234 times.
Article comments
There are no posted comments.