How is WordPress the Best Choice for a Website?
Computers & Technology → Blogging / Forums
Author

Mickey Lieberman

Published

May 31, 2023

Word count

1,002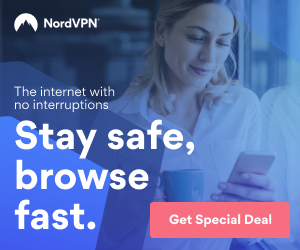 For most bloggers, WordPress is probably the best thing ever invented.
This is because it allows bloggers to tweak almost every little detail in their blogs.
This gives bloggers tremendous power and flexibility in managing their blogs and websites.
WordPress is a CMS or content management system and blogging tool that makes it easy to manage, modify and maintain blogs.
It is powered using MySQL as well as PHP.
In addition to this, WordPress is also open source which means many of its features are available free of charge.
Among its notable features include a highly regarded plug-in system that allows users to install plug-ins at will.
While there are other content management systems out there, WordPress is undeniably the most popular, and for a lot of good reasons.
Aside from its obvious popularity, why are millions of people using WordPress and why should you use it for your blog?
Here are a few of the best reasons:
• It's Open Source and it's free
For the most powerful and flexible CMS available to be free may seem like a dream come true for some but this is one of the best things about WordPress.
If you are asking why such a wonderful system is free, this is because WordPress is open source.
It is developed by a wonderful community of talented individuals who are simply doing it to help the entire online community as a whole.
• WordPress Plug-in Offers Unprecedented Flexibility
While there are a lot of other blog management systems out there that also allow the use of plug-ins, no other system out there can match WordPress when it comes to the sheer number of plug-ins available.
In addition to this, the plug-in architecture used in WordPress is the most stable and functional system of its kind.
You can add almost any feature to your blog by using WordPress plug-ins.
In addition to this, you can also add shopping cart functionalities to your blog using WordPress plug-ins if you happen to be selling stuff online.
Due to the way WordPress was designed, plug-in developers can add numerous functions to the system without the need to modify the core functionalities of WordPress itself.
In addition to this, there are hundreds of thousands of developers out there who make new WordPress plug-ins each day.
If you are thinking of adding a new feature to your blog, then chances are, there is a plug-in out there somewhere that can help you do just that.
• The Best Blogging Tool on the Planet
Simply, put WordPress is by far the best blogging tool available for any blogger.
If you are planning on pursuing blogging seriously, then you simply cannot ignore the things that WordPress has to offer.
If you already have a website and you are thinking of adding a blog to your homepage, then using WordPress is the easiest way to do this.
• All the Themes You Could Ever Want
This is the main reason why your blog needs to be eye-catching. And one way to do this is to use themes.
There is a myriad of themes available in the market today.
While many are free, you will have to pay for some of the better themes out there.
However, you can easily make a theme yourself if you want.
If you want a professionally done theme, then you can hire a graphic artist to make a custom-made theme for you.
Using WordPress, applying themes is a straightforward process. You can also change the theme of your blog as often as you want.
• Ease of Installation
WordPress is also known for how easy it is to install. It can be done in as little as five minutes.
Aside from that, WordPress is also very secure and easy to upgrade.
Once a new version comes up, you can update WordPress with the click of a button.
How to Set Up WordPress
WordPress is very easy to set up and install. However, some planning will go a long way in getting your blog up and running.
You will need to decide whether you are going to install WordPress in a sub-directory or the root directory.
If you are not sure yet, you can work with a trial site while you learn the ropes.
You also need to list down the categories you will use in your site so that organizing things will be a lot easier for you.
After deciding on the categories, you will also need to plan the specific pages that you are going to put up.
These are fairly standard stuff but setting up WordPress will be a lot easier if you already have these details planned out in advance.
Once you have completed the short process of installing WordPress, you will now have to set it up to make sure that it works exactly the way you want it to work.
You will first have to familiarize yourself with the Administration Panels of the system.
One of the first things that you need to do is to set up your User Information.
Simply fill out the required fields and save your progress.
Depending on your preferences, the information on your User Profile will be displayed on your WordPress Theme.
You will then need to go to the Administration Settings to set your site's name as well as fill out other information fields.
Once you have your site up and running, you can try posting a few test pages. After you have posted a few entries, you can manage your posts by going into Administration and entering the Posts section.
You can also add new pages by going into the Pages section of the Administration panel.
If you want to change the look and feel of your site, you can add your change themes by going into the Themes section under Appearance in the Administration panel. It's that easy.
If you want to learn more advanced techniques when using WordPress, you can expand your knowledge by learning about CSS, XHTML, HTML, and PHP.
Mickey Lieberman is a full-time WordPress blogger and creator of WordPress blogs on legal and legitimate topics.
My passion is writing about WordPress and medical topics.
Currently, I have created 250+ blogs on various topics. There are more than 125 blogs on various Medical Topics and Cancer.
To get information about my blogs, Use this Link https://mickeylieberman.com
A list of all of the blogs at https://mickeylieberman.com/Blogs Created.pdf
All blogs are available to purchase.
Article source:
https://articlebiz.com
This article has been viewed 770 times.
Rate article
This article has a 3 rating with 1 vote.
Article comments
There are no posted comments.