Rebelliuz Transforms into Jobsgram: Empowering Young Professionals to Connect and Showcase Their Skills
Business → Marketing & Advertising
Author

Shreya Singh

Published

July 25, 2023

Word count

459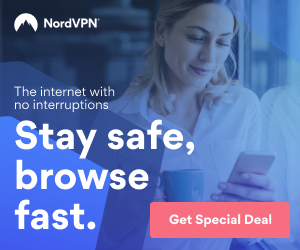 Discover the exciting name change of Rebelliuz, now known as Jobsgram, an innovative video-based professional network that empowers young professionals to connect, engage, and showcase their interpersonal skills.
Change is inevitable, and in the dynamic world of startups, it often signifies growth and progress. We are thrilled to announce that Rebelliuz, the video-based professional network, is embarking on an exciting journey of transformation. Introducing Jobsgram, a fresh name that embodies the platform's core mission to empower young professionals to connect, engage, and showcase their interpersonal skills.
Here are 4 reasons why this name change is an incredible opportunity for you! Unveiling Jobsgram: A New Chapter in Professional Networking:
With the name change to Jobsgram, the platform reaffirms its commitment to providing a seamless and innovative space for young professionals to thrive. Jobsgram embraces the power of video, enabling users to create captivating profiles that go beyond the limitations of traditional resumes. Through this video-based approach, users can authentically showcase their skills, personality, and passion, allowing potential employers and collaborators to truly connect with their professional story.
Connecting Talent and Opportunity:
Jobsgram acts as a catalyst for connecting talent with the right opportunities. By leveraging advanced algorithms and an extensive network, the platform intelligently matches young professionals with job openings, internships, and freelance gigs that align with their expertise and aspirations. Gone are the days of sifting through endless job listings; Jobsgram brings a personalised touch to the job search experience, empowering users to find their dream roles effortlessly.
Showcase Skills, Forge Lasting Connections:
One of the key pillars of Jobsgram is the emphasis on interpersonal skills. In today's hyperconnected world, soft skills play a crucial role in professional success. Jobsgram recognizes this and provides a dedicated space for users to showcase their communication, collaboration, and leadership abilities. Through interactive video profiles, young professionals can go beyond the traditional resume format and authentically demonstrate their strengths, leaving a lasting impression on potential employers and collaborators.
Seamless Transition for Rebelliuz Users:
For our existing Rebelliuz users, rest assured that the transition to Jobsgram will be seamless. Your profiles and data will be migrated effortlessly, and you will have the opportunity to explore the enhanced features and possibilities offered by Jobsgram. We are committed to making this rebranding a positive experience for our valued community of young professionals.
Conclusion:
As Rebelliuz transforms into Jobsgram, we embark on an exciting chapter of growth and empowerment. The new name represents our core mission of providing a dynamic,
video-based professional network that allows young professionals to connect, engage, and showcase their interpersonal skills. Through Jobsgram, we aim to revolutionize the way talent is discovered, opportunities are explored, and careers are forged. Join us on this transformative journey and unlock your full potential in the professional world.
To learn more about Jobsgram and join our thriving community of young professionals, visit our website (www.jobsgram.io)
Article source:
https://articlebiz.com
This article has been viewed 547 times.
Article comments
There are no posted comments.