User Best Things To Do In Morocco
Travel & Leisure → Vacation Plans
Author

Mustapha Alaoui

Published

August 4, 2023

Word count

616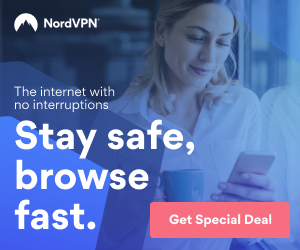 Morocco offers a diverse array of experiences that cater to every traveler's interests. Here are some of the best things to do in Morocco:
Explore the Medinas: Start your Moroccan adventure by exploring the medinas (old towns) of cities like Marrakech, Fez, and Essaouira. Get lost in the labyrinthine alleys, admire the stunning architecture, visit historic sites, and immerse yourself in the vibrant atmosphere.
Visit the Sahara Desert: Embark on a once-in-a-lifetime journey to the Sahara Desert. Take a camel trek through the golden dunes, witness mesmerizing sunrises and sunsets, and spend a night in a desert camp under the starry sky. Don't forget to visit the picturesque desert town of Merzouga.
Trek the Atlas Mountains: Nature enthusiasts will love exploring the Atlas Mountains. Hike through scenic valleys, visit traditional Berber villages, and witness breathtaking landscapes. The High Atlas and the beautiful Ourika Valley are popular destinations for outdoor activities.
Wander through Chefchaouen: Discover the enchanting "Blue City" of Chefchaouen. Explore the maze-like streets painted in shades of blue, shop for unique handicrafts, and take in the serene atmosphere of this mountainous town.
Experience the Sahara Music Festival: If you visit in early February, don't miss the Sahara Music Festival in the town of Rissani. Immerse yourself in traditional music, dance performances, and cultural displays from the region.
Visit the Majorelle Garden: Located in Marrakech, the Majorelle Garden is a tranquil oasis filled with exotic plants, vibrant colors, and a charming Art Deco villa. It's a perfect spot to relax and escape the bustling city.
Explore the Roman Ruins of Volubilis: Venture to the ancient Roman ruins of Volubilis, near Meknes. Wander through the well-preserved archaeological site, admire the mosaic floors, and imagine the grandeur of the Roman Empire.
Take a Moroccan Cooking Class: Morocco is known for its delicious cuisine, so why not learn how to make traditional Moroccan dishes? Take a cooking class and discover the secrets behind tagines, couscous, and Moroccan pastries.
Relax in Essaouira: Visit the coastal town of Essaouira, famous for its relaxed vibe, beautiful beaches, and historic medina. Explore the bustling fishing port, stroll along the seaside promenade, and enjoy fresh seafood.
Go on a Souk Shopping Spree: Morocco's bustling markets, known as souks, offer a treasure trove of unique items. From colorful rugs and leather goods to spices and traditional crafts, the souks are a shopper's paradise. Bargain with the vendors and bring home some authentic Moroccan souvenirs.
Discover the Dades Valley: Journey through the stunning Dades Valley, also known as the "Valley of a Thousand Kasbahs." Marvel at the dramatic landscapes, visit ancient kasbahs, and witness the captivating beauty of this rugged region.
Relax in a Traditional Hammam: Indulge in a traditional Moroccan hammam experience. This ancient bathing ritual involves a steam bath, scrubbing with black soap, and a soothing massage. It's a rejuvenating and culturally immersive experience.
Visit the Atlas Film Studios: Movie enthusiasts will enjoy a visit to the Atlas Film Studios in Ouarzazate. Explore the sets of famous films like "Gladiator" and "Game of Thrones," and learn about Morocco's booming film industry.
Experience the Magic of Jardin Majorelle: Explore the enchanting Jardin Majorelle in Marrakech. This exotic garden, once owned by Yves Saint Laurent, is a visual feast of vibrant plants, cacti, and striking blue structures.
Attend a Moroccan Festival: Morocco is known for its vibrant festivals and celebrations. If you have the opportunity, attend festivals like the Marrakech International Film Festival, the Rose Festival in Kelaat M'Gouna, or the Imilchil Marriage Festival.
These are just a few highlights of what Morocco has to offer. With its rich history, diverse landscapes, and vibrant culture, Morocco is sure to provide a memorable and captivating travel experience.
Hello! I'm a passionate blog writer with a knack for storytelling and a love for exploring diverse topics. Through my engaging and informative writing style, I aim to captivate readers and provide valuable insights. Whether it's travel, lifestyle, or current trends, I bring a unique perspective to every piece.
Here is a link to My Business: https://xabbitours.com/
Article source:
https://articlebiz.com
This article has been viewed 190 times.
Rate article
This article has a 3 rating with 3 votes.
Article comments
There are no posted comments.