The 5 Best Beaches in Sri Lanka
Author

Sampath Samaraweera

Published

August 14, 2023

Word count

658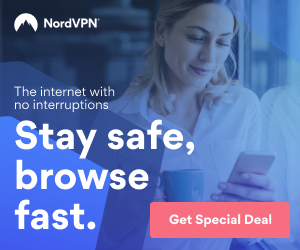 Although there is plenty to learn in Sri Lanka's interior, the oppressive heat and humidity will force you to retreat to the seaside. The southwestern coast of Sri Lanka is home to several of the country's top beaches, where visitors may take advantage of the area's clear waters, snorkelling, surfing opportunities, and even whale migration.
Two monsoon seasons divide Sri Lanka, which is rare for an island its size. Some areas of the island get sunlight and dry weather throughout the year, but if you want to spend time at the beach, mid-November to early April is the best time to visit Sri Lanka. You can take a bus from the rainy side of the island to the dry side if you're coming during monsoon season.
Unprecedented terrorist acts in 2019 hurt tourism, leading numerous nations to issue travel advisories for Sri Lanka, but most of them have already been downgraded1. Once more, the island is welcoming guests with open arms and has numerous stunning beaches to choose from.
1 Unawatuna
Unawatuna in the southern region of Sri Lanka is a magnificent alternative for surfers and beach-goers both because it is less chaotic than its well-known neighbour Hikkaduwa. This beach is a piece of the Galle Town Beaches strip, therefore it's not far if you want to see the Galle Fort, which you should do without a doubt. You might even see a sea turtle while swimming in between reading your book on the beach and stuffing yourself on rice and curry. To avoid the rainy season, go there between December and March.
2 Nilavelo
If your journey occurs around this time of year, you won't want to skip a trip to Nilavelo. May to September are the greatest months for lazing on the beaches of Sri Lanka's east coast. Nilavelo is made up entirely of stretches of white sand and unspoiled vistas of the Indian Ocean and is only a short boat trip from Pigeon Island, a national park where you can snorkel with reef sharks. It's not long to Trincomalee, a sizable harborside town, where you can refuel with Sri Lankan food and fresh seafood after a strenuous day of tropical snorkelling.
3 Arugam Bay Beach
Every year from April to October, a tonne of dudes and dudettes ride the waves in this well-known surfers' paradise. One reason for Arugam Bay Beach's appeal is that it is a diversified surfing location that can accommodate surfers of all skill levels. It is located on Sri Lanka's stunning west coast. Although the waves can be up to 10 metres high, the inner bay is well protected and lined with hotels and restaurants, making it a great destination for people who don't surf.
4 Kalpitiya
Even though it's a stunning stretch of coastline, this west coast gem offers something special for nature enthusiasts: dolphin and whale viewing. The optimum time to see whales is between February and March, with the dolphin season being slightly longer at either end. You're most likely to see these magnificent species during these times, and you should also be able to enjoy pleasant conditions for lounging on the sand. There are mostly sperm whales and spinner dolphins, but if you're lucky, you might spot a rare humpback whale.
5 Mirissa
There is a lot more to this southern Sri Lankan beach, Mirissa, even if it is an excellent site to observe whales. Mirissa has a lot of guesthouses where travellers can stay, but it still retains the atmosphere of a sleepy beach town where you can easily while away the hours relaxing on the sand with a cocktail or taking a leisurely stroll along the curved coast. While locals and visitors dance the night away on the sand, the strip of restaurants in Mirissa transforms into a massive beach party on New Year's Eve. Most restaurants serve buffet dinners of fresh seafood. Another reason to spend the holiday season there is that it is whale watching season from December to March.
"I'm sampath samaraweera , and I graduated from The Open University sri Lanka in May 2013. I'm working as a writer and practising research and writing every day."
Article source:
https://articlebiz.com
This article has been viewed 143 times.
Rate article
This article has a 5 rating with 1 vote.
Article comments
There are no posted comments.