https://www.counsl.xyz/post/streamlining-business-guidance-for-innovative-startup-leaders
Author

James Loft

Published

August 14, 2023

Word count

543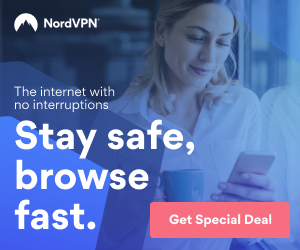 In today's fast-paced business landscape, busy leaders of innovative startup companies face a myriad of challenges, from navigating complex regulations to finding the right research and development (R&D) partners and facilities. Counsl helps by Streamlining Business Guidance for Innovative Startup Leaders.
As businesses grow and evolve, seeking the right information and guidance becomes crucial for making informed decisions.
Counsl, the advice platform, understands the pressing needs of business leaders at crucial inflection points. We recognise that finding the right support can be overwhelming due to the vast array of available options. That's why we have created a cutting-edge platform that empowers innovative business leaders to access the guidance they need quickly and efficiently.
The challenges faced by business leaders are diverse and often require tailored solutions.
When it comes to fundamental business aspects, such as tax and exporting, the Government's business support helpline has traditionally been a valuable starting point. However, for more specialised support in areas like strategy, internationalisation, and innovation management, business leaders can turn to Counsl, which offers personalised one-on-one assistance.
But the support doesn't end there. Counsl takes it a step further by providing access to a vast network of highly qualified professionals from various sectors and industries beyond the core.
Our platform connects innovative businesses with experts who can offer actionable advice in as little as 30-minute blocks. This immediate and proportionate approach ensures that business leaders get precisely what they need without any unnecessary hassle or hidden costs of finding each of the sources of advice themselves.
At Counsl, we understand that every business is unique, and the challenges they face are specific to their industry and growth stage. That's why our powerful smart search interface dives deep into the core of each business's needs, matching them with professionals possessing the exact expertise required. No more sifting through countless options or wasting time on unsuitable options - Counsl streamlines the process, saving valuable time and resources for business leaders.
Our monthly subscription plans provide business leaders with the freedom and flexibility to access expert advice whenever they need it. Subscribers receive regular credits, which they can utilise immediately or save for future projects. This approach allows leaders to maximise the value of their investments and make every decision count towards propelling their business forward. All of this is available for less that the amount most companies are paying for a single Retained service.
Counsl is dedicated to building a strong and collaborative network where connections thrive and opportunities abound. We take the Know Your Business process seriously, ensuring that every professional on our platform undergoes comprehensive vetting and checking. This commitment to transparency and trust creates a supportive ecosystem where business leaders can confidently curate their network of experts.
Innovative leaders no longer need to feel overwhelmed by the diverse range of offers. Counsl is here to streamline the process, making it easier for them to access the right information and guidance quickly. Whether they are navigating complex regulations or seeking new partners and facilities, Counsl is the platform that empowers business leaders to achieve their goals faster and unlock new levels of success.
To learn more about Counsl and how we can revolutionise the way you access expert guidance, visit our website https://counsl.xyz
Most UK StartUp's spend at least £200 per month on retained services they don't use.
With a Counsl Subscription you get credits to choose to spend with any of our broad range of professionals.
Only spend only where you need to.
https://articlebiz.com
This article has been viewed 146 times.
Article comments
There are no posted comments.