Why Digital Marketing Should Be The Top Priority For Businesses in 2023?
Business → Marketing & Advertising
Author

Meta Business Solutions

Published

July 23, 2023

Word count

636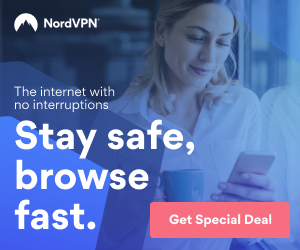 In today's world, technology is accessible to almost everyone. Statista forecasts that the global number of internet users will increase by a total of 860.7 million users (+16.14 percent) between 2023 and 2028. Thus, digital marketing cannot be disregarded.
Having said that, digital marketing is not only about setting up social media accounts and posting aimlessly. Digital marketing offers various channels and strategies such as search engine optimisation, content marketing, email marketing, social media marketing, and paid advertising. By leveraging these channels effectively, businesses can tailor their marketing efforts to their specific goals and target audience, leading to better results.
However, some businesses continue to prioritise traditional marketing methods or ignore digital marketing altogether. This could be due to a lack of expertise or understanding, or simply a resistance to change. However, businesses that fail to embrace digital marketing risk being left behind by their competitors and missing out on a huge potential audience.
In this article, let's explore why digital marketing will change the trajectory of your business for the better.
Increased visibility and reach
Digital marketing allows businesses to reach a wider audience than traditional marketing methods. With the increasing number of people using the internet, social media, and mobile devices, businesses can target their audience more effectively through digital channels. This multiplied visibility can lead to more website traffic, leads, and ultimately, sales.
According to a report by the Datareportal Digital 2021 Global Overview, there are 4.9 billion active internet users worldwide as of January 2021, which represents 63.2% of the global population.
Better targeting and personalisation
Digital marketing allows businesses to target and personalise their messaging to specific audiences. With the use of data analytics and customer profiling, businesses can create more targeted and personalised marketing campaigns. This leads to higher engagement rates, increased customer loyalty, and better ROI.
Brands that personalise promotional marketing emails experience 27% higher unique click rates and 11% higher open rates than those that do not personalise as per a report by Experian.
Cost-effective and measurable
Compared to traditional marketing methods, digital marketing is often more cost-effective and provides better ROI. With digital marketing, businesses can track and measure their campaigns in real-time, allowing them to adjust their strategies and optimise their budgets accordingly. This ensures that businesses are getting the most out of their marketing spend.
A study conducted by HubSpot found that inbound marketing (a form of digital marketing) on average is 62% cheaper per lead than outbound marketing (a type of traditional marketing).
Keeps up with changing consumer behavior
In today's digital age, consumers are increasingly using digital channels to research and purchase products and services. Businesses that fail to adapt to this changing behavior, risk losing customers to their competitors. By prioritising digital marketing, businesses can stay ahead of the curve and meet their customers where they are.
In conclusion, digital marketing is no longer an option but a necessity for businesses to succeed in today's digital age. With its ability to reach and engage with a global audience, digital marketing is a valuable investment for businesses of all sizes.
However, executing a successful digital marketing strategy requires expertise and knowledge. That's where Meta Business Solutions comes in.
Next step:
We offer two solutions to help you achieve your digital marketing goals.
Firstly, we can act as your recruitment agency to help you find world-class talent who are pioneers in executing well-thought-out digital marketing plans.
Secondly, we can act as your digital marketing agency and work as your extended team to fulfill your goals via digital marketing strategies.
Both options are cost-effective and give you access to global talent, making it a better choice than hiring your own team locally.
Partnering with Meta Business Solutions ensures that you have the right experts by your side to execute the ideal marketing strategy for your business, leaving you free to focus on running your business.
This article has been viewed 306 times.
Rate article
This article has a 5 rating with 1 vote.
Article comments
There are no posted comments.