Why every photographer needs a portable photo light
Author

Mark Christian

Published

August 18, 2023

Word count

530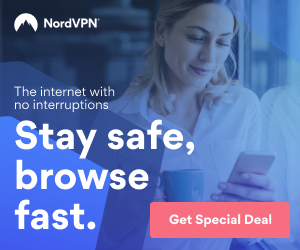 Photography lighting is an essential part of creating stunning photographs. Whether you're a professional photographer or an amateur, having the right lighting can make all the difference in the quality of your images. One type of lighting that has become increasingly popular in recent years is the portable photography light. These lights are compact, easy to use, and can be taken with you on location shoots. In this article, we will discuss the different types of portable photography lights available on the market today.
LED Light Boxes
LED light boxes are a newer type of portable photography light that has gained popularity in recent years. They consist of a panel of LEDs that are evenly spaced inside a reflective box with a chosen colour background. When turned on, the light reflects off the side panels and the background material creating a soft, even light source that is perfect for product photography or macro photography.
LED light boxes come in different sizes, and they are relatively easy to set up and use. They also have the added benefit of being foldable and lightweight, making them easy to transport to different locations. The most popular LED light boxes come with adjustable color temperatures, allowing you to customize the light output to suit your specific needs.
Ring Lights
Ring lights are circular-shaped lights that fit around the lens of your camera. They provide an even, soft light that is perfect for portraits or macro photography. Ring lights come in a variety of sizes to fit different camera lenses and many have a special attachment to hold smartphones - this also makes them ideal for vlogging or video conferences. They are also relatively affordable, making them a great option for photographers and vloggers on a budget.
Speedlights
Speedlights are small, portable flashes that attach to your camera's hot shoe. These lights are perfect for on-the-go photography because they are lightweight and easy to carry. They also offer a lot of flexibility in terms of lighting control, allowing you to adjust the brightness and direction of the flash to create different lighting effects.
Pocket-Sized Lights
Pocket-sized lights are small, portable lights that can fit in your pocket or bag. They are perfect for photographers who need to travel light or shoot in tight spaces. These lights usually come with a built-in rechargeable battery and provide a decent amount of light output for their size. While they may not offer as much versatility as other portable lighting options, pocket-sized lights are still a great option for photographers who need a quick and easy lighting solution.
LED Panels
LED panels are a popular choice for portable photography lighting because they are lightweight, compact, and versatile. These lights come in different shapes and sizes, and they offer a wide range of color temperatures to suit different lighting needs. LED panels are also energy-efficient and can run on batteries, making them a great option for outdoor shoots or shoots in locations without access to electricity.
Whatever your location and budget, professional lighting is a must to get the most out of your photography so do your research and equip yourself with the lighting solution to best suit your needs.
This article has been viewed 381 times.
Rate article
This article has a 2 rating with 1 vote.
Article comments
There are no posted comments.