7 Things really efficient to consider for a perfect family vacation.
Travel & Leisure → Vacation Plans
Author

Tondereau Cedrick

Published

August 21, 2023

Word count

565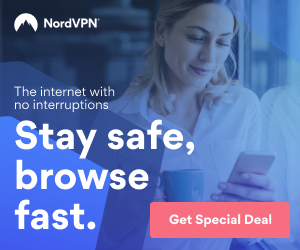 Looking forward to a family vacation isn't just about exploring new places, but also about creating lasting memories with loved ones. However, anyone who has experienced a family trip knows that it requires careful planning and consideration to ensure a smooth and enjoyable journey for all members, turning it into an unforgettable adventure filled with laughter and joy that you will remember for decades. Achieving the right balance between individual preferences and shared enjoyment is crucial for a successful family vacation this involves carefully selecting a destination that accommodates the interests of every family member and organizing activities suitable for different age groups.
Here's 7 essential factors to take into account for a successful family excursion.
Choosing the perfect destination.
The significance of carefully choosing the perfect destination for a family vacation cannot be overstated. It forms the foundation of an unforgettable journey involving all family members in the decision-making, considering all those factors.
Ages and Interests:
Season and Weather
Accessibility and Travel Time
Accommodation.
When considering accommodation options for your family vacation, prioritize family-friendly establishments that offer both comfort and convenience. Look for accommodations with spacious rooms that provide ample space for relaxation and play. Seek out kid-friendly amenities such as play areas, swimming pools, and recreational activities that will keep the young ones entertained and engaged throughout the stay.
Season and Weather
Before finalizing your family vacation destination, conduct thorough research on the weather conditions during your intended travel dates. Select a season that not only aligns with the activities you wish to experience but also caters to the preferences of all family members.it ensures that you pack appropriately and plan activities that will be enjoyable during your trip. Choosing the right season based on your family's interests and preferences will enhance the overall experience, making it more fulfilling for everyone involved.
Travel Itinerary
Crafting a well-balanced and flexible itinerary is essential for a fulfilling family vacation, where both relaxation and exploration harmoniously coexist. Design a thoughtful schedule that incorporates ample downtime, offering opportunities to unwind, rejuvenate, and bond with loved ones in a stress-free environment. Moreover, infuse the itinerary with spontaneous activities to infuse an element of surprise and excitement, allowing your family to embrace unexpected adventures and create treasured moments that will become cherished stories for years to come.
Packing Wisely
Before embarking on your family vacation, ensure that you pack all the essential items required for a comfortable and enjoyable journey. These necessities include weather-appropriate clothing to ensure everyone stays comfortable, personal items to meet individual needs, medications to address any health concerns, and don't forget to bring along entertainment options for children to keep them engaged and occupied during travel times. By carefully considering and packing these essentials, you'll be better prepared to handle any situation, allowing your family to focus on the adventures ahead and make the most of every moment together.
Budgeting:
Establishing a well-defined budget for your family vacation is an important step in ensuring a worry-free and financially stable journey. You must take into account all aspects, including travel expenses, accommodation costs, dining options, and anticipated activities, to create a comprehensive financial plan. Sticking to that plan will gives you the opportunity to fully immerse yourself in this adventurous journey.
Communication and Involvement
Communication and Involvement: Involve all family members in the decision-making process and encourage open communication to address everyone's expectations and concerns
We are a highly experienced team in Las Vegas Nevada, specializing in the exciting realm of travel. Our collective expertise and passion for exploration have united us under the umbrella of a travel agency dedicated to curating and arranging exceptional family vacations, business trips, and customized travel plans for individuals and groups alike.
Click here to learn more: https://www.vonvoyages.com/
Article source:
https://articlebiz.com
This article has been viewed 129 times.
Rate article
This article has a 2 rating with 1 vote.
Article comments
There are no posted comments.