Stealth Startups - Overview, Pros and Cons You Should Know
Business → Marketing & Advertising
Author

Amaira Pierce

Published

August 7, 2023

Word count

779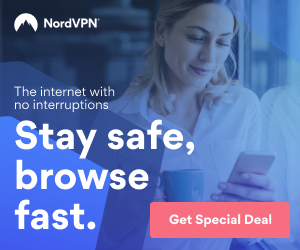 The term "Stealth Startup" generally refers to a firm or company that operates secretly for multiple reasons. Some of these reasons could involve preventing of competitors or the general audience from distracting you, preventing the theft or reproduction of breakthrough ideas or technologies, or making a grand, showy entrance on the public stage.
The broader public is given very little information about a stealth startup's operations, business, and company. A totally hidden mode of operation is an alternative to internal stealth mode for a stealth startup.
A current corporation develops a new concept or product undercover while operating in "in-company stealth mode." For certain things, some people have even been known to utilise alternate or code names.
#Pros of Stealth Startups
There are various benefits of launching a Stealth startup to take an edge over the market. Among them are below:
● Being Present
Being supported by everyone could make it challenging to pay attention. Be crafty at first to avoid becoming agitated or diverted by marketing initiatives or media attention and instead focus on the important tasks, like developing your product and expanding your personnel.
● Quickly Elude Attention
A startup's initial publicity tactics might not succeed. It creates pressure on business owners to deliver their items as soon as is practical because early attention comes with expectations from the public.
When the product is still in its early stages, doing this is dangerous. It's likely that the public will respond negatively to the product.
● Continually Has a Competitive Edge
Startups frequently opt for stealth mode in order to produce something exclusive that provides them a competitive edge in the market. Although it takes time, most people find this to be successful.
● Live off of Conflict
While operating covertly, a business might keep tabs on its rivals and develop competing products. A firm that operates covertly might also be able to attract new investors and raise more money. An innovative startup can emerge from stealth mode and launch its product following careful preparation and development.
#Cons of Stealth Startup
Many obstacles must be overcome by stealth companies, and some investors and businesspeople are vehemently opposed to them. If you're considering a covert launch, there are a lot of drawbacks to consider.
● Securing the Services of Capable People
Candidates may become disinterested in you if you interview or apply without outlining your vision for the business. Employers are more likely to trust what you have to offer if you have a strong brand identity. Careers in secretive startups can be more hazy and precarious than those in more traditional industries. If you begin covertly, you might not always be secure. If a strong rival wanted to, they could find a means to learn what you are doing.
● There are Fewer Funding Options
The difficulty of obtaining funding is the major drawback. You lose direct access to a sizable portion of the investor market as well as your chance to obtain venture capital when you are unable to freely disclose your services or products. This places a lot of pressure on the founder of a stealth business to look for hidden encounters, create a good first impression, and ultimately acquire funding the traditional, conventional manner.
● Not Always will Stealth Mode Keep You Safe
A significant competitor might discover a means to learn what you are up to if they are truly interested. Regardless of how much time you've spent laying a solid foundation, if they're strong and well-established, they could still steal your idea and ruin your business when you emerge from hiding. A more optimistic perspective on this is that you might not require the security of stealth mode if your business idea is solid and well-executed. Being the first to implement your fresh concept will provide you an advantage over your competitors.
● Finding the Right Product for the Market takes Longer
Getting input from your consumers is the best way to assess product-market fit. This could be asking customers for feedback, recording complaints, or discussing lost sales with your sales team. Additionally, it might entail paying attention to criticism and commentary from the larger community. If you are operating covertly, you may receive less feedback and find it more difficult to modify and improve your service.
Wrapping up
A strange and unusual starting is referred to as stealth startups. Some people find it appealing since they can create cutting-edge digital products that have never been seen before.
The best chance you have of creating a novel product that no one else has ever created is to run a stealth startup. But every aspiring entrepreneur must be aware of the challenges and landmarks that lie hidden along a stealth company's path.
This article has been viewed 170 times.
Rate article
This article has a 4 rating with 3 votes.
Article comments
There are no posted comments.