YouTube Shorts: Unleash Your Creativity with 6 New Tools
Business → Marketing & Advertising
Author

Andrea Vittorini

Published

September 17, 2023

Word count

564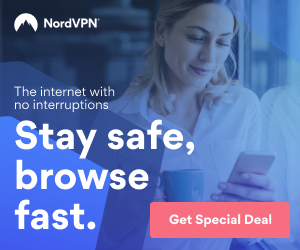 If you're a content creator who thrives on expressing ideas through captivating short videos, get ready to be blown away. YouTube is taking creativity to the next level with six groundbreaking authoring features for its popular YouTube Shorts. Sarah Ali, the Senior Director of Product Management for YouTube Shorts, Creation, and Community, has unveiled a world of fresh opportunities for creators on the official YouTube blog. Let's dive in together and explore how these innovative tools can elevate your Shorts to new heights.
Creative Remix with Collab: One of the most exhilarating additions is the Collab tool, allowing you to create Shorts side by side with other YouTube or Shorts videos. Picture collaborating with fellow creators in a dynamic way, thanks to various layout options that enable split-screen interaction. With a simple tap on "Remix" and then "Collab," you can craft a distinctive and captivating Short.

Abundant Effects and Stickers: Embrace boundless creativity with the array of new Shorts effects and stickers. Sarah reveals that a Q&A sticker is in the works, enabling you to directly engage with your audience through comment-based inquiries. Moreover, you can respond to comments with a Short, acknowledging the inspirations behind your content.

Live Vertical Experience for Enhanced Visibility: YouTube is testing a live vertical experience on mobile devices, bringing live creators directly to the Shorts section. This opens doors for modern audience engagement. Creators can now go live vertically, leveraging features like Super Chat, Super Stickers, and channel subscriptions to foster deeper connections.

Streamlined Inspiration from Fellow Creators: Ever marveled at how top-tier creators craft such captivating content? Sarah provides the answer: a novel tool streamlining the creation process through suggestions. Whenever you stumble upon a compelling Short, tap the "Remix" button and select "use audio" to effortlessly incorporate audio and effects from the original Short.

Playlists as Muse: The ability to save Shorts directly to your YouTube playlists is a gift for creators and aficionados of concise videos. Organize your favorite Shorts within playlists, ensuring easy access for moments when you seek inspiration for your next masterpiece.

Transform Your Videos into Engaging Shorts: Here's fantastic news for creators passionate about crafting longer content. YouTube is testing recomposing tools that simplify the process of transforming horizontal videos into immersive Shorts. Adjust the layout, zoom, and crop of video segments to create original and gripping Shorts.
In essence, YouTube is steadfast in supporting creators and their creative journeys. These new features bolster the appeal and allure of YouTube Shorts, making them even more captivating and vibrant. Innovation is flourishing, and there's no better time to capitalize on it. Draw inspiration from these enhancements to craft Shorts that captivate audiences and amplify your creative flair.
And if you're eager to maximize the visibility of your YouTube Shorts and harness the potential of these novel creation features, I encourage you to explore our platform. You may uncover valuable services and resources that can elevate the reach of your short-form content.
Remember, while embracing these tools is essential, the heart of creation and personal expression should always remain paramount. Witnessing your Shorts captivate a growing, passionate audience is an immensely rewarding experience. Keep nurturing your creativity and experimenting with these fresh options as you continue to explore the possibilities of your short content.
Stay tuned for more updates and witness how YouTube is making content creation an even more exhilarating endeavor.
Andrea Vittorini, a Communication and Marketing graduate from University of Bologna, bridges psychology and modern marketing. With insatiable curiosity, he's left an indelible mark in digital marketing. Currently, he writes at https://bestyoutubeviews.com/blog/
Article source:
https://articlebiz.com
This article has been viewed 93 times.
Article comments
There are no posted comments.