Tips for Finding the Right Children's Dentist
Author

Victoria Gill

Published

September 17, 2023

Word count

512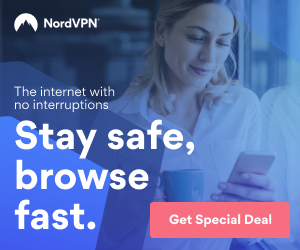 A children's dentist is a dentist who specialises in providing dental care to children. They are specially trained to make sure that children receive the best possible care and to make sure they understand the importance of good dental health. Children's dentists are also able to provide preventive care and education to help children maintain healthy teeth and gums.
It is important to have a children's dentist because they are more understanding and patient when dealing with children, and they are more knowledgeable about the special needs of children. Moreover, they have the expertise to spot any dental problems that may be developing early on.
Helpful Advice
If your family does not have a regular children's dentist and you do not know whom to approach, these tips might come in handy:
Ask for referrals. Talk to family and friends, your paediatrician, and other healthcare professionals to get referrals to the best children's dentists in your area.

Do your research. Once you have some dentist referrals, do a little research on each one. Look for online reviews, and make sure they're experienced and qualified to work with children.

Schedule a visit. Make an appointment to visit the dentist's office and get a feel for the atmosphere. Is it comfortable and inviting, or cold and clinical? Does the staff seem knowledgeable and friendly?

Bring your child. Once you have found a children's dentist you feel comfortable with, bring your child in for an appointment. The dentist should be willing to answer any questions you have and make sure your child feels comfortable and at ease.

Follow up. After your child's appointment, follow up with the dentist to make sure their experience was positive, and that all of your questions were answered.
Traits of an Ideal Children's Dentist
Paying attention to these qualities may also aid you during your search for the right children's dentist:
Patient. An ideal children's dentist should be patient and understanding of the needs of children.

Knowledgeable. An ideal children's dentist should have a deep understanding of the oral health needs of children and be able to provide quality care.

Friendly. An ideal children's dentist should have a friendly, welcoming demeanour that puts children at ease and encourages them to feel comfortable in the office.

Gentle. An ideal children's dentist should be gentle and take extra care to ensure that children are not in any pain during the appointment.

Experienced. An ideal children's dentist should be experienced and have a good track record of providing quality care to children.

Compassionate. An ideal children's dentist should have a compassionate attitude and be able to understand the needs of children.
Final Thoughts
Finding a children's dentist in Canberra may not be easy, tried and tested professionals will make it easier for you. The right clinic with the right staff will surely provide your child with a positive and comfortable experience. They have a variety of services available to meet your child's needs as they strive to provide quality dental care at an affordable price. Be discerning when finding a children's dentist in Canberra.
This article has been viewed 55 times.
Article comments
There are no posted comments.